Wendy Williams on The Weeknd over Selena: 'I don't believe for a minute he was about to give her his kidney' There's no secret to how The Weeknd's latest album, My Dear Melancholy, is an emotional heavy-hitter filled with insinuation about his past couple of romances. While none of his ex-girlfriends, Selena Gomez or Bella Hadid, have made any public comment over the songs, looks like one TV personality is going all out, when it comes to criticising the 'Starboy' hitmaker.
"I don't believe that in a 10-month relationship, The Weeknd was all goo-goo-ga-ga over Selena Gomez, and I don't believe for a minute he was about to give her his kidney," chat show host Wendy Williams recently said, calling out the singer on a recent episode.
The 53-year-old Tv personality was referring to The Weeknd's - real name Abel Makkonen Tesfaye - song, titled 'Call Out My Name' while alluding to Gomez's life-saving surgery. As fans would know, the songstress went through a kidney transplant in mid-2017, with her old friend Francia Raisa serving as the donor.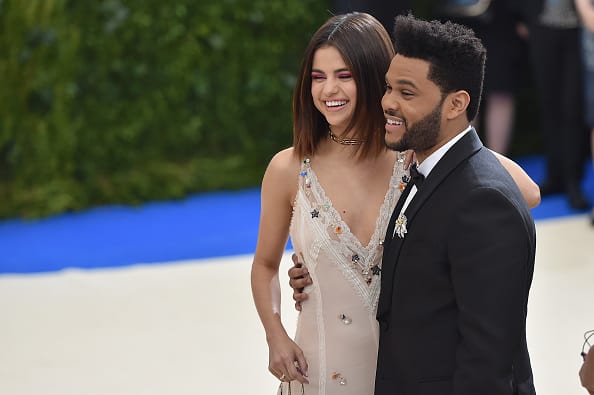 In the song 'Call Out My Name', however, The Weeknd seems to suggest that he would have been willing to be a donor for his then-girlfriend - an idea that Williams has since brutally shot down.
"You [Weeknd] pull on the heartstrings of lonely girls [with your music] who actually believe that a man would fall in love and give up a kidney and all that stuff. That's good album sales for The Weekend, it makes him seem like this guy you just want to throw your panties at him," the Wendy Williams show host said, as per The Hollywood Life, calling out Gomez's ex.
She continued with her rant, adding, "You got the best end of this deal particularly The Weeknd. And Selena, she ended up going back to Justin Bieber and Selena's mother is not happy about it."
Indeed, since calling it quits with the 'Pray For Me' singer in 2017 October, Gomez has been spotted on multiple occasions with her famous ex Justin Bieber. And just when things seemed to be going well with the two, reports claimed that Bieber and Gomez have parted ways once again.