Lisa Lloyd: Mom, 38, recreates sexy IG pics with saggy underwear and toilet rolls A mother of two from the UK, who was very body-conscious, shy and hid her body as a teenager, has taken to social media to post hilarious 'frumpy mum' versions of other Instagram users' glamorous photos.
Lisa Lloyd, 38, an emergency monitoring advisor from Larkfield, Kent has generated laughs and 14,600 followers on Instagram by recreating Instagrammer's beautiful photos in her own way like showing off her dodgy karate kicks while wearing sagging grey underwear and being photobombed by her son, or posing while covering her breasts with unsexy toilet rolls
READ MORE
PICS! Russian policewoman has become a viral sensation after her photos were shared on Twitter and Instagram
Jennifer Garner shares what the end of summer means for mums in funny parenting meme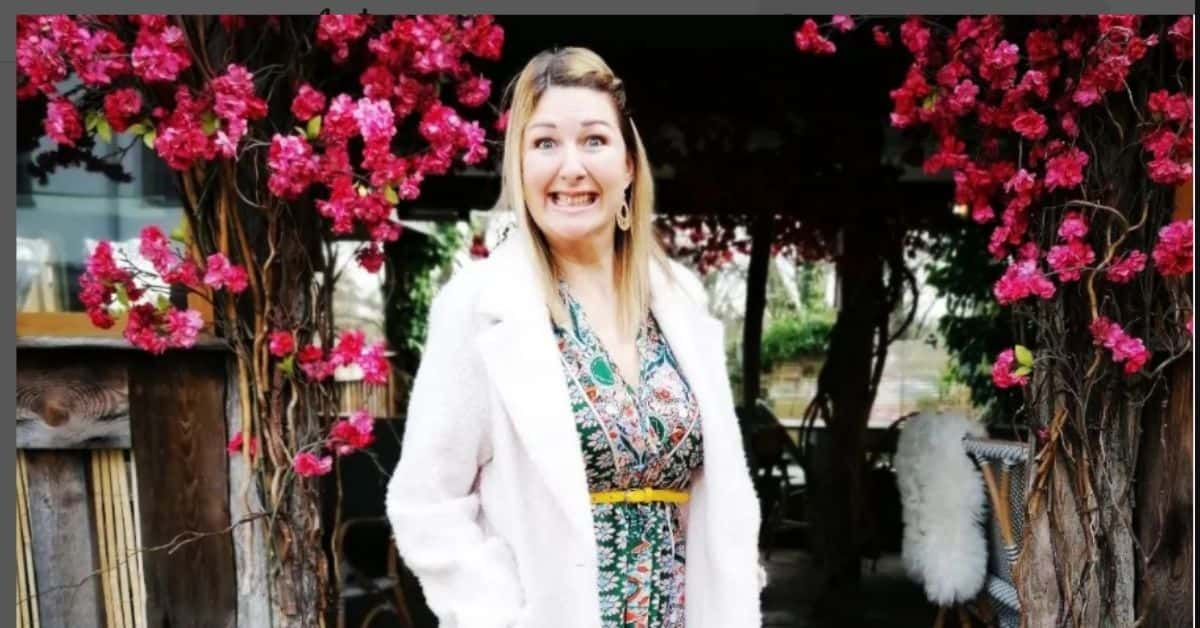 Lloyd began recreating photos in January 2020 after she slipped while walking down the stairs and broke her foot. It forced her to wear an orthopedic boot for two months. She used that to recreate a funny version of her friend Mollie Shannon's heel picture.
But Lloyd had a more serious mission, she wanted to give others the courage to accept their bodies and accept being different. She has found herself a community of equally honest followers. Lloyd is assisted by her husband Terry who is also the photographer for all her photos.
Lloyd was always conscious about her body because she thought she had a "big bum" and "asymmetrical breast". Therefore, she used to always hide her body. As a teenager, her right breast was a EE cup, while her left breast was a C cup, which made her feel "horribly self-conscious".
In a report by the DailyMail, she said, "I used to have to wear a chicken fillet in my bra on one side to try and match it up to the other one. It was something that really affected me at school. I used to avoid PE as much as possible and especially swimming."
At the age of 16, Lloyd had surgery to reduce the larger breast, but afterward, she still disliked another part of her body.
She said, "I've got a big old bum. Up until Instagram, I've always been self-conscious of it. I had an ex-boyfriend who said my bum was too big."
She further said that after she met her husband and became a mum, her body changed again. She said, "After having the kids, the weight stuck basically."
But soon she realized that her body is her body and that she should love it so she decided to love her body and also help some other people to love their own bodies.
Lloyd, whose Instagram is @asd_with_a_g_and_t, who describes herself in her bio as, "Autism mum by day, gin drinker by night", started recreating her friend Mollie's pictures to show the frumpy mum version. Choosing an image of Mollie gazing into the distance, dressed in a cream skirt and white top, Lisa struck a similar pose - in her dressing gown.
She said, "I'm in my dressing gown pretty much 24/7 at home and I thought what better place to pose than in front of our bin as the backdrop? It's basically just a take on mum life, showing that we look rough as hell some of the time - and just illustrating the funny side of it."
Lisa, whose children Finley, 8, and Poppy, 5, both have autism, also told the publication, "Especially having kids who are autistic, who are different, I want them to grow up to feel like being different isn't a bad thing. Being different can be beautiful."
Lloyd, who says some followers have even been inspired by her to reveal their bodies, added, "One woman said she'd always been too afraid to show off her mum tum. But, since seeing me online and being confident about mine, she was wearing a bikini for the first time."
"Instagram has just given me this confidence. I'm like, Do you know what? I've got a big bum and I don't care," she said.
Despite her Instagram account aiming to lift people's spirits, Lloyd said she has received some online unpleasantness. "I get the trolls and I get a few nasty comments here and there, but on the whole people are so supportive," she said. "You are going to get haters. Everybody does. Not everybody's going to like you," she concluded.