Bravo 'Vanderpump Rules' Season 9 Full Cast List: Meet Lisa Vanderpump, other stars
Bums out, shots fired and drama entwined, 'Vanderpump Rules' is returning for yet another scandalous season of glamour, gossip and fun Lisa Vanderpump is the star of 'Vanderpump Rules' (Photo by Araya Diaz/Getty Images for DailyMail.com)
'Vanderpump Rules' is coming back for Season 9 and fans are thrilled about it! The hit Bravo reality series is returning after a break and hence, its return has got viewers extremely pumped as they've been craving the drama that unfolds every week badly.
'Vanderpump Rules' follows Lisa Vanderpump best known as one of 'The Real Housewives of Beverly Hills' cast, as she opens the salacious kitchen doors of her exclusive Hollywood restaurant and lounge, SUR. Declaring it the sexiest establishment she's ever owned and the place you take your mistress, Lisa rules over her lively and mischievous staff with a platinum fist. We have a look into the lives of employees at SUR, as they work on building their futures in show business and become entangled in interpersonal drama. Follow the rambunctious socialites as they navigate their glamourous lives.
Meet the fabulous cast of ' Vanderpump Rules' :
RELATED ARTICLES
What is Lisa Vanderpump's net worth? Reality star's restaurant suspended indefinitely for 'problems with taxes'
'Vanderpump Rules': Will Lala Kent announce her exit from Bravo show after Jax Taylor and Brittany Cartwright?
Cast
Lisa Vanderpump
Lisa Vanderpump is a British restaurateur, designer, television personality, author, actress, and humanitarian. Vanderpump starred in numerous television shows and films as a child. She made her film debut in 1973's 'A Touch of Class' and also appeared in the cult horror film 'Killer's Moon'. In the late 1970s, she appeared in four episodes of the British series 'Kids'. Vanderpump debuted on Bravo's 'The Real Housewives of Beverly Hills' in 2010 and is an original cast member of the show.
In 2013, she was featured in a spin-off of the program, 'Vanderpump Rules', which focuses on the staff of her West Hollywood restaurants SUR Restaurant & Lounge, Pump Restaurant, and TomTom Restaurant & Bar. Together with her husband, Vanderpump supports 'Keep Memory Alive', founded by Larry Ruvo. The organization was established to bring awareness to neurological disorders, including Amyotrophic lateral sclerosis (ALS), Alzheimer's disease, Huntington's disease, and Parkinson's disease.
Tom Schwartz
Tom Schwartz is a reality star, social media personality, and model. He always had aspirations of entering the world of fashion and entertainment. He gained attention as the cast member of 'Vanderpump Rules' as he was also the husband of Katie Maloney. He has acted in the mystery series 'Tue Blood' and also in 'Two and a Half Men' in minor roles.
He is also known for starring in 'The Playboy Morning Show' in 2010 and '1st Look' in 2008. He has invested in a business alongside fellow co-star and best friend Tom Sandoval.
Katie Maloney-Schwartz
Kate Maloney is a well-known reality television star and actress. She is mostly known for being on 'Vanderpump Rules'. Kate is married to Tom Schwartz. Her first-ever acting job was in the television drama show called 'A True Story' in 2009. She also played the role of Ashley for the series 'Harper's Globe'. Katie also made an appearance in 'American Cowslip' where she played the role of a costume assistant.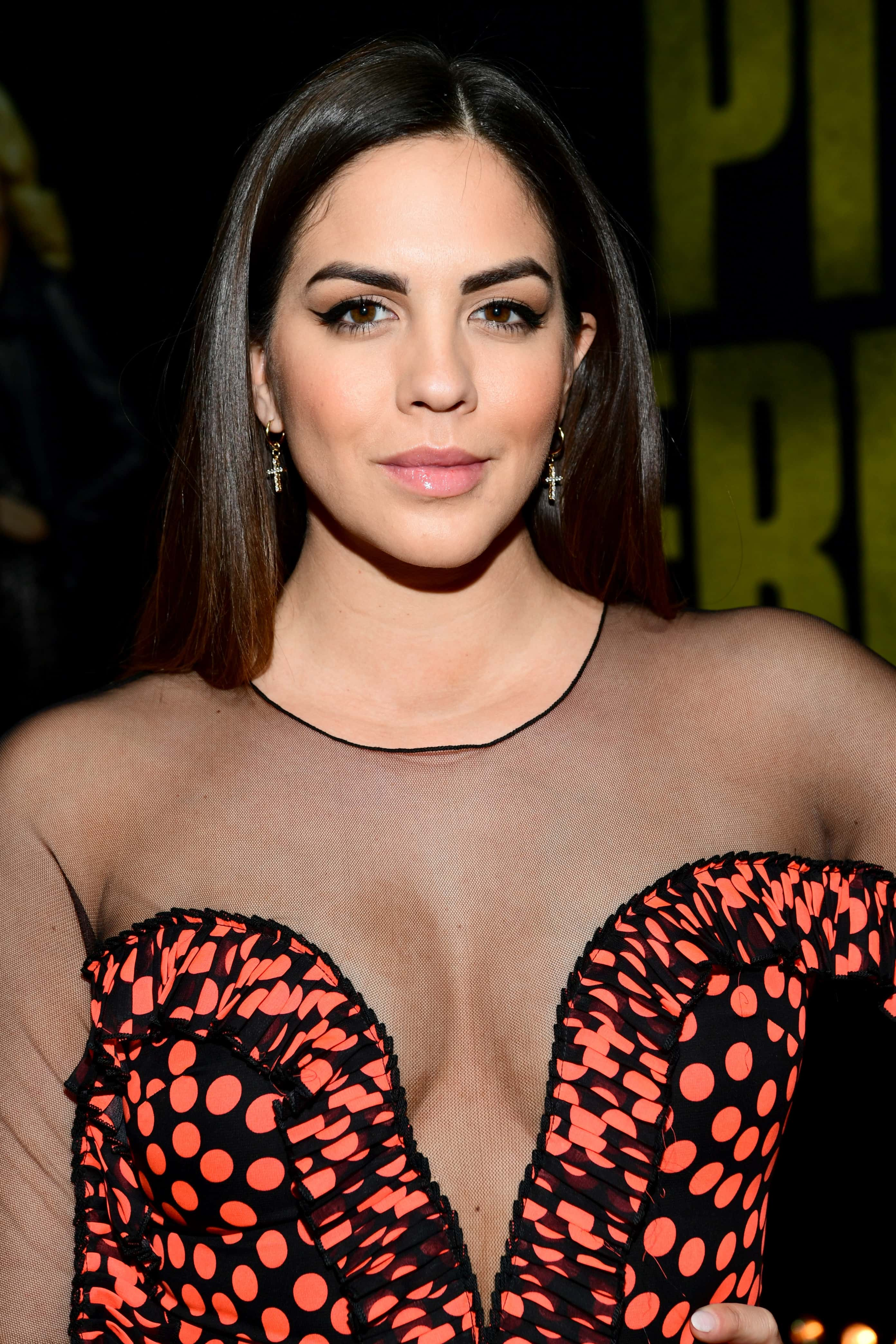 She also used to work as a music supervisor and producer for BlackBoxTV. Maloney is also the co-founder of the fashion, beauty, and lifestyle website Pucker and Pout.
Tom Sandoval
Tom Sandoval is an American actor. He was born to Anthony Sandoval, his father, and Terri Green, his mother. His partner is fellow co-star Ariana Madix. His works include '23 Minutes to Sunrise', 'Puppet Master: Axis of Evil', 'The Pit and the Pendulum', 'Alien Presence', and 'Playing with Fire'. He is widely known for starring in 'Vanderpump Rules as one of the main cast.
Ariana Maddix
Ariana Madix is an American actress, television personality, model, and author. She attended Eau Gallie High School and Flagler College where she received Bachelor's degrees in Theatre and Broadcast Communications. Early in her career, she was frequently cast in videos for the comedy website 'CollegeHumor'. She has appeared in guest roles on television series including 'Dad's, 'Anger Management', 'Single Siblings' and 'Waking Up with Strangers'.
She has appeared in films 'Working It Out', 'Killer Eye: Halloween Haunt' amongst others. She started working at Lisa Vanderpump's restaurants SUR and Villa Blanca, which earned her a spot on the reality television series 'Vanderpump Rules', following the lives of the SUR and Villa Blanca servers. She is in a relationship with fellow cast member Tom Sandoval. In 2019, she appeared as herself in the comedy television series 'The Other Two'.
Scheana Shay
Scheana Marie Shay is an American television personality, actress, podcast host and singer. She began her acting career with guest appearances on television shows 'Greek', 'Jonas', 'Victorious' and '90210'. In 2012, she portrayed Angel Tomlin on three episodes of the anthology television series 'Femme Fatales'. In 2013, she became a regular cast member of the reality television series 'Vanderpump Rules', a spin-off of 'The Real Housewives of Beverly Hills'.
She has also starred in a stage show called 'Sex Tips for Straight Women from a Gay Man' at Anthony Cools Theater in Paris Las Vegas. Shay hosts a weekly podcast titled 'Scheananigans with Scheana Shay'.
Brock Davies
Brock Davies Australian is an entrepreneur and personal fitness trainer. He owns two F45 training studios and has played rugby internationally. He also played defense for Colorado State University's football team. He has gotten in the spotlight for being the boyfriend of a famous TV personality and co-star Scheana Shay. He is set to join the cast of 'Vanderpump Rules' Season 9.
Lala Kent
Lala Kent born Lauryn Kent is an American reality star and businesswoman. Kent rose to fame on Bravo's 'Vanderpump Rules', and has since become a wildly popular media personality, and ultimately coined the phrase "Give Them Lala". This phrase paved the way for her beauty empire, 'Give Them Lala Beauty,' and her ambitious, fun, and talented personality has led her to a massive following worldwide. As an actress, Lala recently played the lead role in the Lionsgate horror film 'The Row' and is set to appear in a new heist film called 'Vault'.
She has also played major parts in past films like 'Dudes & Dragons', 'Pitching Love and Catching Faith', 'One Shot', and 'The Mentor'. She is in a relationship with Randall Emmett, an American film and television producer.
Charli Burnett
Charli Burnett is an American actress, model and reality star. She started her career as a model and ventured into the showbiz industry. She is best known for her appearance on 'The Yellow Question' and starring in the hit reality show 'Vanderpump Rules'.
James Kennedy
James Kennedy is a DJ, music producer, and reality personality. He currently stars on the hit Bravo reality series 'Vanderpump Rules'. Kennedy is currently dating model and fellow co-star Raquel Leviss. He previously dated fellow 'Vanderpump Rules' stars Kristen Doute and Lala Kent. He has struggled with sobriety issues in the past but is doing better now.
Raquel Leviss
Raquel Leviss is an American fashion model, reality star, and tv actor. She is also popular as the winner of Miss Sonoma Country. Raquel was also a participant in the beauty pageant Miss California. She came into the spotlight through her boyfriend James Kennedy who also co-stars along with her on 'Vanderpump Rules'.