WWE legend Undertaker retires at 53, as fans pay tribute to the wrestling great One of WWE's most renowned wrestlers, the Undertaker, has officially retired from the ring. Fans almost had a meltdown when the legend's appearance at the Starrcast II convention was confirmed, in what is suppose to be the 53-year-old's first non-WWE event in decades.
The Undertaker hasn't wrestled in the ring ever since he lost alongside Kane against D-Generation X at the Crown Jewel back in November. It is already being assumed that was his last appearance in the ring. The World Champion has been a part of WWE for almost three decades and made his comeback at an annual appearance at WrestleMania, where he defeated John Cena.
It was rumored that the Undertaker had already retired from the ring after he was defeated by Roman Reigns on the Grandest Stage of Them All but he did come back to fight Cena, in what was one of the most iconic matches on the show.
However, it is difficult to point out exactly which is his last match since the Undertaker had earlier announced that he does not want a huge send-off when he retires.
His retirement isn't all that unexpected also as the 53-year-old, who turns a year older in March, has dealt with numerous injuries in the recent past, including a concussion and hip replacement surgery. According to a report by Sun, Dave Meltzer of The Wrestling Observer said Undertaker's contract as an active performer has now expired, and if WWE wants The Deadman to return to be a part of upcoming Saudi Arabia shows, then the royal organizers will have to pay a lot of money to bring the legend overseas.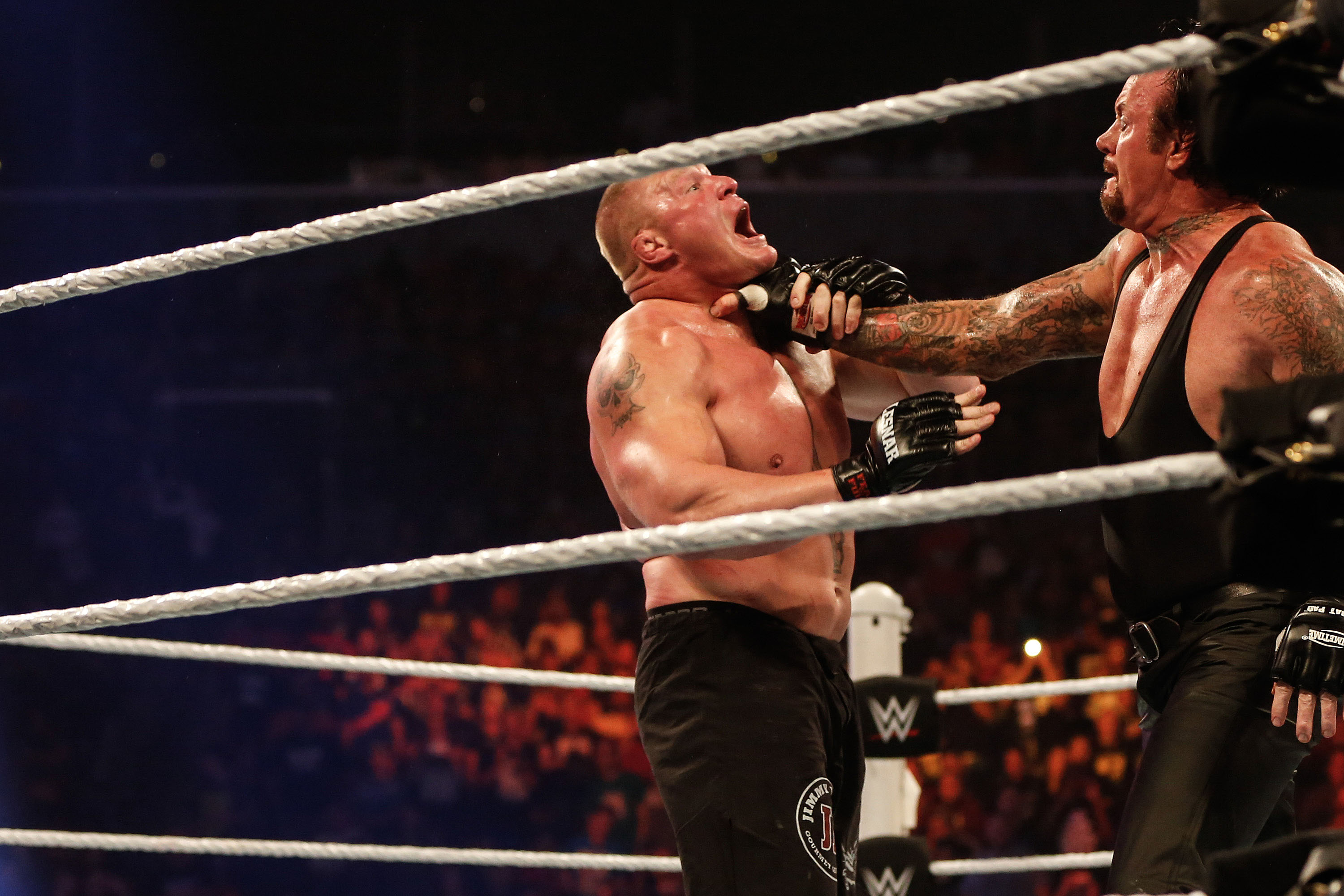 "At least as of a week ago he was not doing either [WrestleMania or Saudi Arabia] and obviously [WWE] can panic and the Saudi Arabia show if the Prince wants him they can offer him so much money to do it, but as of a week ago he was not on either show. So I think he's retired as a wrestler," Meltzer said.
Undertaker received the title 'The Streak' after a series of 21 straight victories at WrestleMania. Eventually, the star's streak broke when he lost to Brock Lesnar in 2014. It was also reported that the Undertaker suffered from a severe concussion during the match. The famous wrestler jousted with other famous Hall of Fame wrestlers like Hulk Hogan, Ric Flair, Stone Cold Steve Austin, The Rock and Randy Orton throughout his journey as a wrestler.
After the news of his retirement was announced, fans took to Twitter with their reactions. "It will break my heart to not see him in the ring again, but he has worked his ass off and destroyed his body, not just for money, but for us fans. I hope he retires and enjoys spending time watching his precious little girl grow up," wrote a fan.
Share this article:
undertaker retirement wwe wrestlemania john cena slamdown no comeback planned the streak