'Tell my mom and daddy I love them': ICON victim Tyre Sampson's heartbreaking last words ORLANDO, FLORIDA: Tyre Sampson knew something was wrong with his safety harness as he went for a ride at Orlando's ICON park, his father has claimed. The 14-year-old fell to his death from the 430-foot ride at the park on Thursday night, March 24, while on a visit to Orlando from St Louis through a football program.
Now his devastated father, Yarnell Sampson, has said that he was worried about the safety harness while going for the ride. He told WOFL-TV, "He was panicking when he was going up. When the ride took off, that's when he was feeling uncomfortable. He was like, 'What's going on?' That's when he started freaking out, and he was explaining to his friend next to him, 'I don't know man. If I don't make it down, please tell my Mom and Daddy I love them.' For him to say something like that, he must have felt something."
READ MORE
German amusement park shuts down new ride which looks like Hitler-era swastika symbol
Colorado amusement park Glenwood Caverns shuts down after girl, 6, dies at drop ride

Yarnell said that the teenager was 6 feet, 5 inches tall, and his weight was 340 pounds because of that he couldn't enjoy other rides. The father said, "This one particular ride said, 'We can take you, come on! Get on!' No one else allowed him to get on the ride, so I'm wondering what happened between now and then that made them say, 'Come on, get this ride!' before adding: "This should never happen to anyone else's child ever again, and if I have anything to do with this, it will not happen ever again."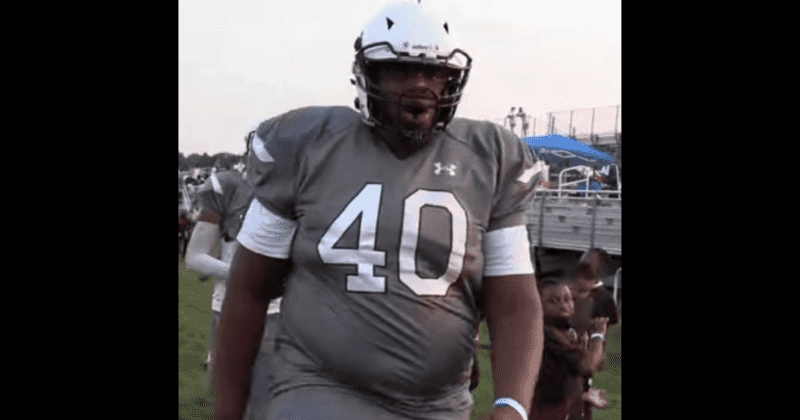 Remembering his son, the man stated: "Fourteen-year-old young man. He was an honor roll student. The young man had a bright future." He also mentioned Tyre wanted to play in the NFL in the future. "Last season, they had a good football season. Went to nationals. Could have been a recruiting trip – wasn't sure? It was something in that nature. He was a team player. He was the type of young man that'd take the shirt off his back and give it to you," Yarnell remarked.

His stepmother Wendy also remembered him by saying, "Tyre was a respectful gentle giant. You will be truly missed son." Meanwhile, it has been said that a probe into the tragedy has been launched. Also, the ride and an adjacent ride, the Sling Shot, have been shut down for an unforeseeable future.
Orange County Sheriff John Mina said, "It appears to be just a terrible tragedy. We will see moving forward what that results in."

Speaking about the incident, park employee Montrey Williams said: "At first we thought it was a piece of the ride or whatever until we got a little closer and it was a person laying on the ground. Everyone was just panicking and screaming."
John Stine, sales director with the Slingshot Group which owns the ride, said, "We are absolutely saddened and devastated by what happened, and our hearts go out to this young man's family. We are cooperating with all other investigations at this time to get to the bottom of what happened."