Tyler Perry offers Geoffrey Owens role in upcoming drama after he's shamed for working at Trader Joe's
Perry, who was the highest paid man in entertainment between 2010 and 2011 and is best-known for creating the Madea character, took to Twitter to sound out Owens about the opening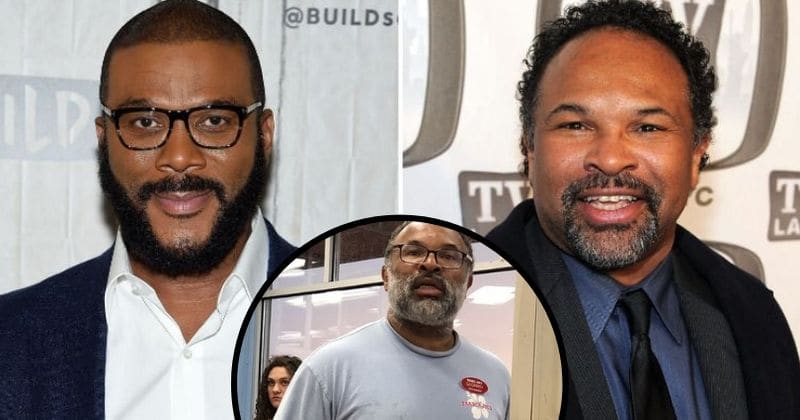 The latest development in the Geoffrey Owens job-shaming ordeal that has the internet and social media up in arms is that Tyler Perry has offered the 57-year-old actor a job. Photos of the former 'The Cosby Show' star working the counter at a Trader Joe's in New Jersey went viral the past week with major publications such as Fox News and Daily Mail appearing to mock the actor's new job and increased weight.
Following the increased attention and publicity around his job at the supermarket chain, Owens decided to quit. However, it appears as though he won't be unemployed for too long, with Perry offering him a role on an Oprah Winfrey Network (OWN) drama series.
---
#GeoffreyOwens I'm about to start shootings OWN's number one drama next week! Come join us!!! I have so much respect for people who hustle between gigs. The measure of a true artist.

— Tyler Perry (@tylerperry) 4 September 2018
---
Perry, who was the highest paid man in entertainment between 2010 and 2011 and is best-known for creating and performing the Madea character, took to Twitter to sound out Owens about an opening. "#GeoffreyOwens, I'm about to start shooting [sic] OWN's number one drama next week! Come join us!!!" he wrote, adding: "I have so much respect for people who hustle between gigs. The measure of a true artist."
Owens seemed pleasantly taken aback by Perry's offer, telling Entertainment Tonight that it was a "very, very, very generous thing." He said, "That was kind of cool. I mean, that kind of sounded like he was saying, 'Come work with me.' I'm so, like, skeptical. Like, really?"
"Are you actually saying come work with me?" he continued. "Because we've never worked together before. So, that's a very, very generous thing for him to say. And we'll see what happens with that. But, that's encouraging."
He said, despite his co-workers trying to convince him not to, he had to quit Trader Joe's for his "dignity and emotional well-being." In his first interview addressing the ordeal, the actor had told 'Good Morning America' that he was "really devastated" after seeing the first photos come out, but that the period was short-lived. "The period of devastation was so short because so shortly after that, the responses, my wife and I started to read [them]... and fortunately the shame part didn't last very long," he said.
He continued, "It's really overwhelming, in a good way. I kind of feel like that character in that Woody Allen movie that wakes up one morning and he's a celebrity all of a sudden… it came out of nowhere. I really want to thank everybody out there for the incredible support, the amazing support and positivity that they've shown for me. It's quite astounding." 
However, he insisted he did not "expect to be offered things." "It would be lovely, as one of the results of this, some doors open in terms of giving me the opportunity to audition," he said. "That, I would appreciate always, as all actors do. I don't necessarily feel comfortable being given things as a result of this."
After 'The Cosby Show', Owens appeared as himself on FX's 'It's Always Sunny in Philadelphia' in two separate episodes in season three and seven. He also guest-starred in shows such as 'That's So Raven', 'Las Vegas', 'Play The Game', 'The Secret Life of the American Teenager', 'FlashForward', and 'The Slap'.
He most recently appeared as Assistant Dean on Fox drama series 'Lucifer' in an episode titled 'Deceptive Little Parasite'. According to Vibe, the actor is set to feature in the film 'Impossible Monsters' and the short film 'Fizzle' in the upcoming months.