What is Trina's net worth? Meet the 'Love & Hip Hop' cast member who has dated Lil Wayne and French Montana Anyone who is a fan of the late 1990s and early 2000s music might be more than familiar with Trina. Katrina Laverne Taylor aka Trina became a huge star when she was just 21. Born in 1978, this Miami-based rapper had always enjoyed writing rap verses. Her talent caught the eye of popular Miami rapper Trick Daddy. Trick was so impressed by Trina's talent that he featured her on his album in the song 'Nann'.
The song became a huge hit and Trina became a star overnight. Ever since, this Miami native has continued to hustle and grow her empire. Following her success on 'Nann', Trina signed up with a Miami-based label Slip-n-Slide Records and immediately began working on her first album.
In an interview with Forbes, Trina reminisced about the making of her first album, "Once ['Nann'] came out, from there we were on tour for a year; in the midst of the tour, that whole year of 1999 I was creating this album. I didn't have that much time to actually do it; we were just working on the road as we go, and we just went day by day."
"It was a lot of pressure because it was all on a short time frame, and I was going back and forth with different sounds with my voice and just trying to get things done that I wanted to actually make the album," added the singer.
RELATED ARTICLES
#WowTrina, #NotTrina trend after rapper calls protesters 'animals that escaped from zoo': 'You're despicable'
'Love & Hip Hop: Miami': Fans are unhappy with Trina for bringing in Nikki Natural's children while beefing with her
Trina and Lil Wayne's relationship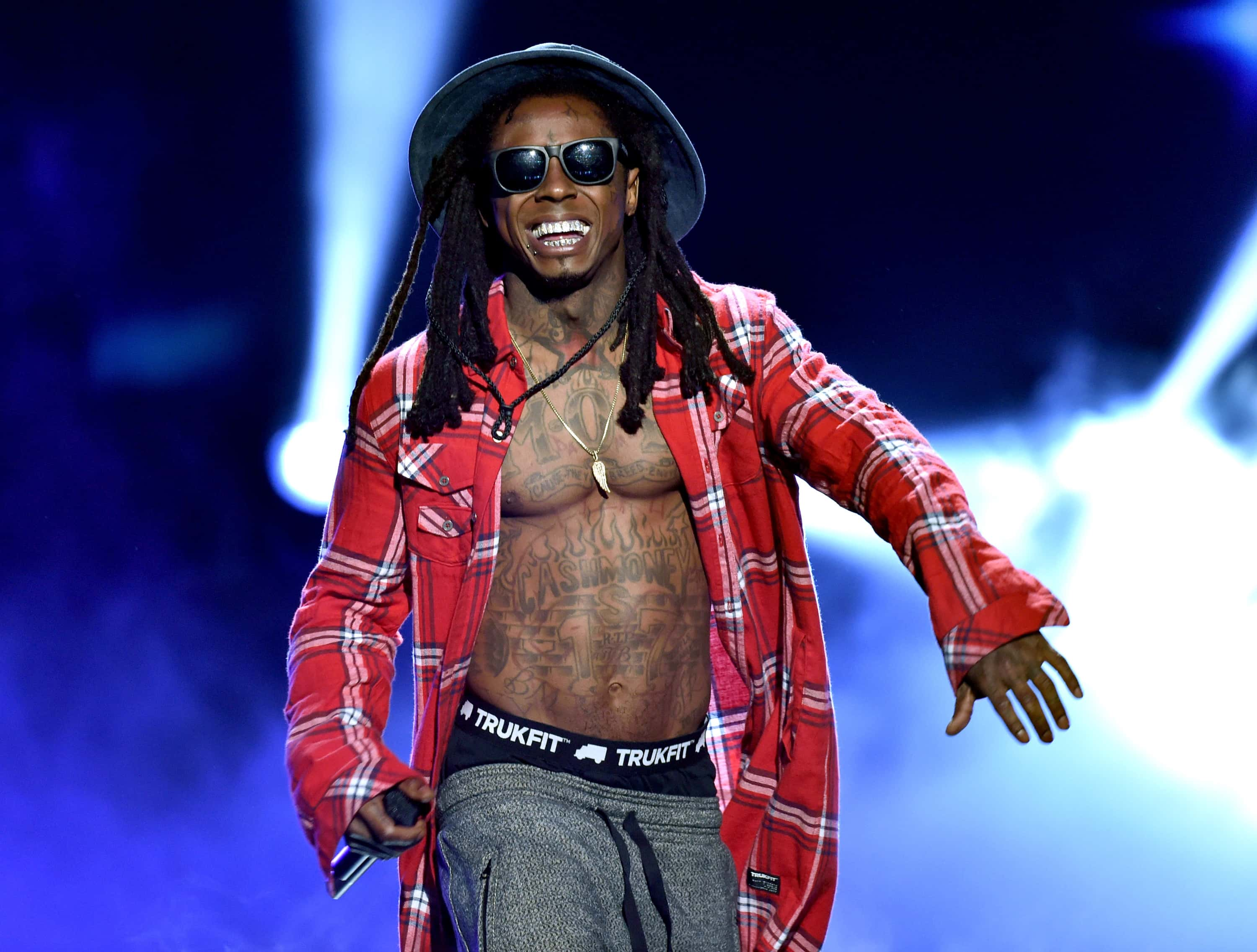 When she finally released her first album 'Da Baddest B***h', everybody instantly took notice of the new female rapper on the block. With her impeccable talent and stunning looks, Trina soon became a household name. As things began looking up professionally, her personal life became the subject of gossip. Her high-profile relationship with rapper Lil' Wayne created a huge buzz.
The couple dated on and off from 2005 to 2007. In an interview with Wendy Williams, she revealed that she was engaged to Wayne, and the couple would soon be walking down the aisle. They even got matching tattoos. While Trina has Wayne tattooed on her wrist, he got her name inked on his ring finger. Unfortunately, the couple eventually broke up and she suffered from a miscarriage.
Although their relationship ended, Trina has nothing but only praises for her famous ex. During an appearance on The Breakfast Club, the Miami-based rapper said, "Wayne is a very great person. Wayne never did anything wrong to me. The thing is, when I dated Wayne — which was so many years ago — we were just real young. Wayne was real young."
She added, "I was real young. A part of it was, 'I don't even know what I'm doing, and I know you don't know what you're doing'." The duo even recorded a song together for her recent album 'The One'.
Trina 'dodges a bullet' from French Montana
While Trina sang praises of Wayne, she, unfortunately, didn't have the same energy for all of her exes, especially French Montana. The couple was together from 2012 to 2014. According to reports, Montana cheated on the rapper with Khloe Kardashian and eventually left her for the Kardashian sister.
In the same interview, when the topic of Montana came up, Trina said, "We is not going to indulge in this conversation 'cause I don't got time to even be clocking in there eon this guy… I am telling you right now. Let's keep it cute again. I dodged a bullet. We all know what it is." She later revealed that Montana apologized to her and things are fine between them.
Trina's net worth
Trina might not be as active on the music scene as an artiste anymore but that doesn't mean that she has stepped away from it. The singer launched a music label called Rockstarr Music Group and has her own clothing and accessories line called Fashion Girl Boutique. Alongside her business ventures, she also hosts a morning radio show with Trick Daddy called 'Trick & Trina Morning Show'.
The singer's net worth is estimated at $ 6 million, according to Celebrity Net Worth. Trina will soon be appearing on 'Family Reunion: Love & Hip Hop Edition' on VH1.
'Family Reunion: Love & Hip Hop Edition' premieres on Monday, February 8, at 8/7c on VH1.
Share this article:
trina lil wayne relationship french montana split net worth love & hip hop cast member