Top 10 breakout actors in 2020: Anya Taylor-Joy, Fin Argus and all under-25 stars with bright future in Hollywood
Many actors debuted directly on digital platforms like Netflix, HBO Max and Disney+, giving us some memorable performances in 2020 Anya Taylor-Joy, Fin Argus, Madison Iseman (Getty Images)
2020 has been an uneventful year when it came to movie releases. Most big projects have been indefinitely postponed. Theatres still remain closed in many countries and, even where they are open, the footfall is depressingly low. 'Tenet', the last and only big movie released since the pandemic, saw its collection dwindle over time and, unlike other Christopher Nolan films, didn't make the box office impact that was initially expected. Even other projects – both small and big, indie and mainstream – got delayed, and many still haven't seen the light of day.
A number of projects debuted directly on digital platforms, like Netflix, HBO Max and Disney+, giving us some great performance by actors who have just started to make a name for themselves in the industry. Let's take a look at 10 stars under 25 who have a bright future in Hollywood after breaking out in the year 2020.
Shira Haas
Haas, the 25-year-old Israeli actor, first gained prominence in her home country for roles in local film and television. She has won an Ophir Award (the Israeli Academy Award) out of five nominations since 2014 and, in 2020, gained international acclaim for her role in the Netflix miniseries 'Unorthodox'. For her role of Esther Shapiro in 'Unorthodox', Haas received a Primetime Emmy Award nomination. She also won the Tribeca Film Festival Award for Best International Actress for her performance in the 2020 Israeli drama film Asia.
Paul Mescal
24-year-old Mescal hails from Ireland and gained global recognition for his starring role in the 2020 miniseries 'Normal People' which earned him a Primetime Emmy Award nomination. 'Normal People' an Irish drama television series, follows the relationship between Marianne Sheridan (Daisy Edgar-Jones) and Connell Waldron (Paul Mescal) as they navigate adulthood from their final days in secondary school to their undergraduate years in Trinity College. Mescal will soon be seen in the miniseries 'The Deceived', and the upcoming Maggie Gyllenhaal directed drama film 'The Lost Daughter' which also stars Olivia Colman, Jessie Buckley, Dakota Johnson and Peter Sarsgaard.
Lana Condor
Born in Vietnam, the 23-year-old Condor gained international recognition for portraying Lara Jean Covey in the Netflix film series 'To All the Boys I've Loved Before' and, in 2020, starred in 'To All the Boys: P.S. I Still Love You'. She has also portrayed Saya Kuroki in the television series 'Deadly Class', and Koyomi in the film 'Alita: Battle Angel'. Condor will soon be seen in the movies 'Girls Night', 'To All the Boys: Always and Forever, Lara Jean', and 'Moonshot'. Condor also voiced the character Casey McGarry on 'BoJack Horseman'.
Piper Curda
23-year-old Curda received widespread critical acclaim for her role in the 2020 horror film 'The Wretched'. She also starred as Kayla in 'American Pie Presents: Girls' Rules' and will soon be seen in the upcoming film 'When Time Got Louder'. Before breaking into Hollywood, Curda was known for her roles as Jasmine in the Disney Channel series 'I Didn't Do It', and as Alyssa in the Disney Channel original movie 'Teen Beach 2'.
Fin Argus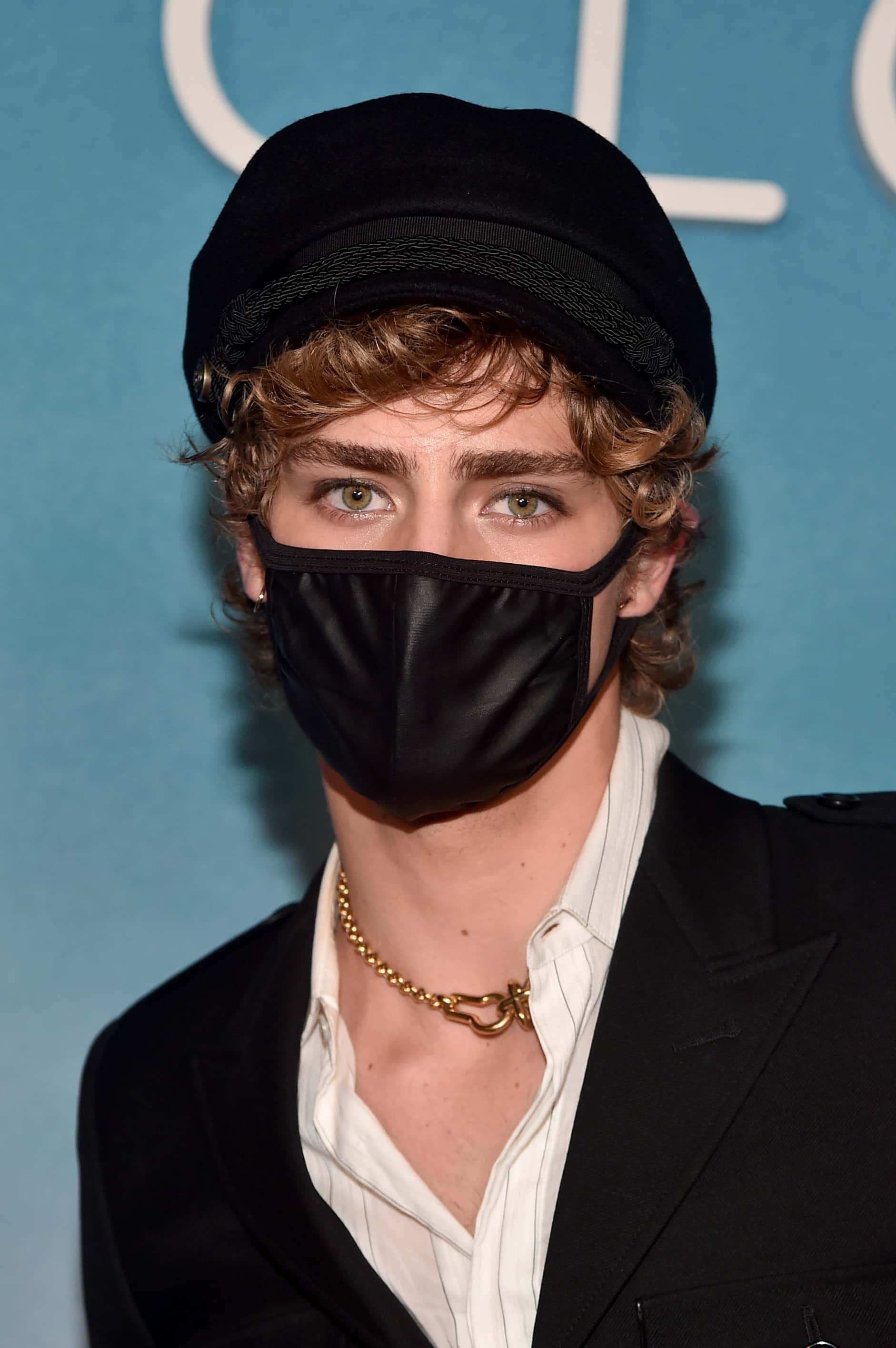 22-year-old Argus' breakout role has also been his first-ever movie role. Argus was cast as the lead in the Disney+ musical drama 'Clouds'. Before that, he appeared on 'Agents of S.H.I.E.L.D.' as a younger version of Gordon, previously played by Jamie Harris. Argus' upcoming projects have not yet been announced, but we're sure we'll see more of him in big-budget productions.
Jaeden Martell
Starring as Jacob Barber on the Apple miniseries 'Defending Jacob', the 17-year-old Martell received critical acclaim for his role. He also appeared in the mystery film 'Knives Out', and joined the cast of 'Tunnels', co-starring with Susan Sarandon, in the role of Grayson Mitchell. The young actor already has a promising career ahead in Hollywood. He has also starred in the movies 'The Lodge', 'Low Tide', 'The True Adventures of Wolfboy', 'It', and 'It Chapter Two'.
Madison Iseman
Iseman's breakout role came with Disney+'s 'Clouds' where the 23-year-old played the role of Amy Adamle. She also starred in 'The F**k-It List' and 'Nocturne' in 2020. 'Nocturne', directed by Zu Quirke, also starred Sydney Sweeney, Jacques Colimon and Ivan Shaw, and was praised by critics fir its supernatural horror storyline. Iseman's performance was particularly praised and she soon joined the cast of 'Fear of Rain', an upcoming psychological thriller film written and directed by Castille Landon, which also stars Katherine Heigl, Israel Broussard and Harry Connick Jr.
Anya Taylor-Joy
24-year-old Taylor-Joy has been acting since 2014, but 2020 was the year she broke out big time. Starring in 'Emma.', 'Here Are the Young Men', and 'The New Mutants', Taylor-Joy cemented herself as one of the top up and coming actors in Hollywood. On 'Emma.' – a period comedy-drama film directed by Autumn de Wilde from a screenplay by Eleanor Catton and based on Jane Austen's 1815 novel of the same name – Taylor-Joy's acting was highly praised with the movie being a box office success. 'Here Are the Young Men', which has its world premiere at the Galway Film Fleadh, also starred Dean-Charles Chapman, Finn Cole, and Ferdia Walsh-Peelo. 'The New Mutants', based on the Marvel Comics team of the same name, is directed by Josh Boone and stars Maisie Williams, Charlie Heaton, Alice Braga, Blu Hunt, and Henry Zaga. She also signed on to appear in Edgar Wright's 'Last Night in Soho' which will release on April 23, 2021. In 2020, she also appeared in Netflix's miniseries 'The Queen's Gambit'.
Kathryn Newton
After starring as Millie Kessler / Blissfield Butcher in 2020's supernatural slasher black comedy film 'Freaky', Newton was praised from almost all quarters. Also starring Vince Vaughn, Katie Finneran, Celeste O'Connor, and Alan Ruck, 'Freaky' put the 23-year-old Newton in the mainstream. She will aslo appear in the upcoming 'The Map of Tiny Perfect Things' directed by Ian Samuels. Before 'Freaky', Newton was known for starring in HBO drama series 'Big Little Lies'.
Skylan Brooks
After starring in 'Archenemy', which has been written and directed by Adam Egypt Mortimer, 21-year-old Brooks gained even more mainstream recognition and is now an up and coming lead actor in Hollywood. Before 'Archenemy', he was known for starring in 'The Inevitable Defeat of Mister & Pete', and for the role of Ra-Ra in the Netflix musical series 'The Get Down'.