Todd Chrisley to have strict prison schedule in upcoming 12-year sentence PENSACOLA, FLORIDA: Todd Chrisley is getting ready to begin serving his long 12-year jail sentence. On January 17, Todd is scheduled to report to the minimal security Federal Prison Camp in Pensacola, Florida. The institution requires inmates to wear green trousers, green shirts, white socks, and black steel-toe boots. Chrisley's visit will also include strict dress restrictions, early wake-up calls, and required chores.
The 53-year-old star of 'Chrisley Knows Best' will rise at 4:45 am and have breakfast between 5 and 6 am and will be "expected to maintain a neat personal appearance at all times." In addition, the instructions specify that Chrisley must prepare his room for daily inspections by making his bed military-style and cleaning it before leaving for his job assignment, according to documents obtained by Page Six.
READ MORE
Convicted fraudster Todd Chrisley would make 12 cents per hour if assigned toilet duty in prison
'Truly afraid': Lindsie Chrisley's dad Todd threatened to reveal her sex tape if she did not lie in court
The Base Lieutenant will then give the former reality TV star a task based on the demands of the prison and convict characteristics like education level and health. The start of the workday is up to 7:30 am, and it ends between 3 pm and 5 pm. Todd might work as a cook, plumber, librarian, landscaper, dishwasher, or laundry worker, among many other jobs, as reported by TMZ. He will receive supper in the evening between 4:30 and 5:30, followed by a mail call till 8:30. Lunch is supplied at 11 AM, then, shortly after, the compound closes, and at 10:30, the lights go off.
The father of six must, regrettably, limit adult visits to no more than five at a time. Chloe, his 10-year-old adoptive daughter, must travel with an authorized adult if she wants to see her father. Chrisley is permitted to exchange a brief embrace, kiss, and hold hands with visitors; but, no other personal contact is permitted.
When it comes to hobbies, FPC Pensacola offers a wide range of extracurricular activities, such as intramural sports like softball, basketball, and flag football, fitness and weightlifting programs, music events, crafts, bocce balls, and horseshoes. A weekly film is also sponsored by the Recreation Department.
For bank fraud and tax evasion, Chrisley is set to do 12 years in prison, while his 49-year-old wife Julie will serve seven years in prison in the Federal Correctional Institution Marianna, two hours away from her husband. Both will then finish their 16-month probationary period. Todd has requested bail awaiting his appeal, so there is theoretically a chance that he won't serve any time behind bars if the judge grants that motion and EVERYTHING turn out in his favor on the appeal.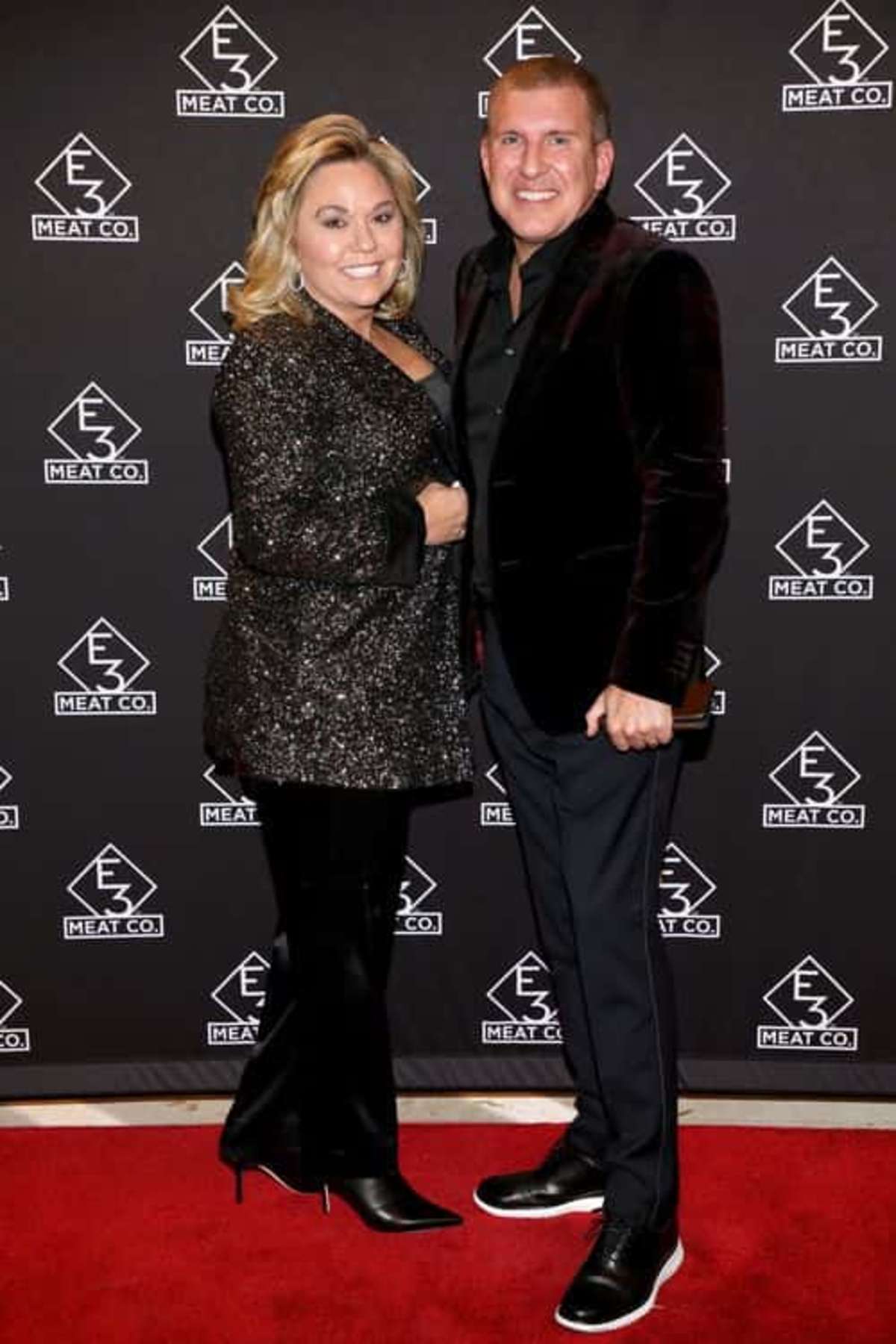 Together, the couple has three children: Grayson, 16, Chase, 26, and Savannah, 25. Todd also has two children, Lindsie, 33, and Kyle, 31, from his first marriage to Teresa Terry. Kyle's daughter, Chloe, was formally adopted in 2017, and despite her biological mother's attempts to reclaim custody, Todd highlighted that she has "no rights" to do so despite their impending prison sentences.
Share this article:
Todd Chrisley keeping to a strict schedule, work, and other things during his upcoming imprisonment