Tiger Woods posts video of him practicing golf first time since leg injury in car crash This is not a DRILL! Tiger Woods has returned to the golf course for the first time since a car accident in February that forced him to take a nine-month layoff. The 45-year-old golf champion shared a three-second video on Twitter on November 21 of himself hitting balls at a practice range. Woods captioned the video, 'Making progress!', sparking hopes that he will soon return to the golf course.
This is the first time Woods has been spotted on the course since his accident, which landed him in the hospital for weeks and necessitated surgery for open fractures in his lower right leg as well as damage to his foot and ankle. On a California freeway, he was driving double the speed limit when he lost control and crashed. Woods had been using crutches and a protective cast over his right leg during his recovery prior to his return to the course.
READ MORE
Tiger Woods in surgery for multiple leg injuries after jaws of life used to extract him from rollover car crash
Tiger Woods near-fatal car accident: A timeline of the events that led to the horrific roll-over crash
Last Monday, he was observed strolling into a hotel in Los Angeles with a sleeve on his leg and a minor limp. Justin Thomas, a fellow PGA tour player and buddy, told the No Laying Up podcast earlier this month, "(He's) doing good, considering all things considered." Thomas has been a frequent visitor to Woods and told the podcast that his pal was eager to go back into competitive play. "Obviously I hope he does," Thomas told the podcast. "But at the same time, as I said after the accident, as long as he can be a dad and be normal with that again, that's the number one priority, and the rest of this is a bonus. "He's still his sarcastic-a** self, so nothing has changed there, so I'm glad to see that he's still chipper as always," he said.
Thomas offered the following about Woods' recuperation process: "I mean, it's 'Groundhog Day. Every day's the exact same thing for him." "'But at least he's able to… pictures were going around of him at (his son) Charlie's tournament, (his daughter) Sam's soccer tournaments here and there. He's able to be a dad somewhat again, which is most important."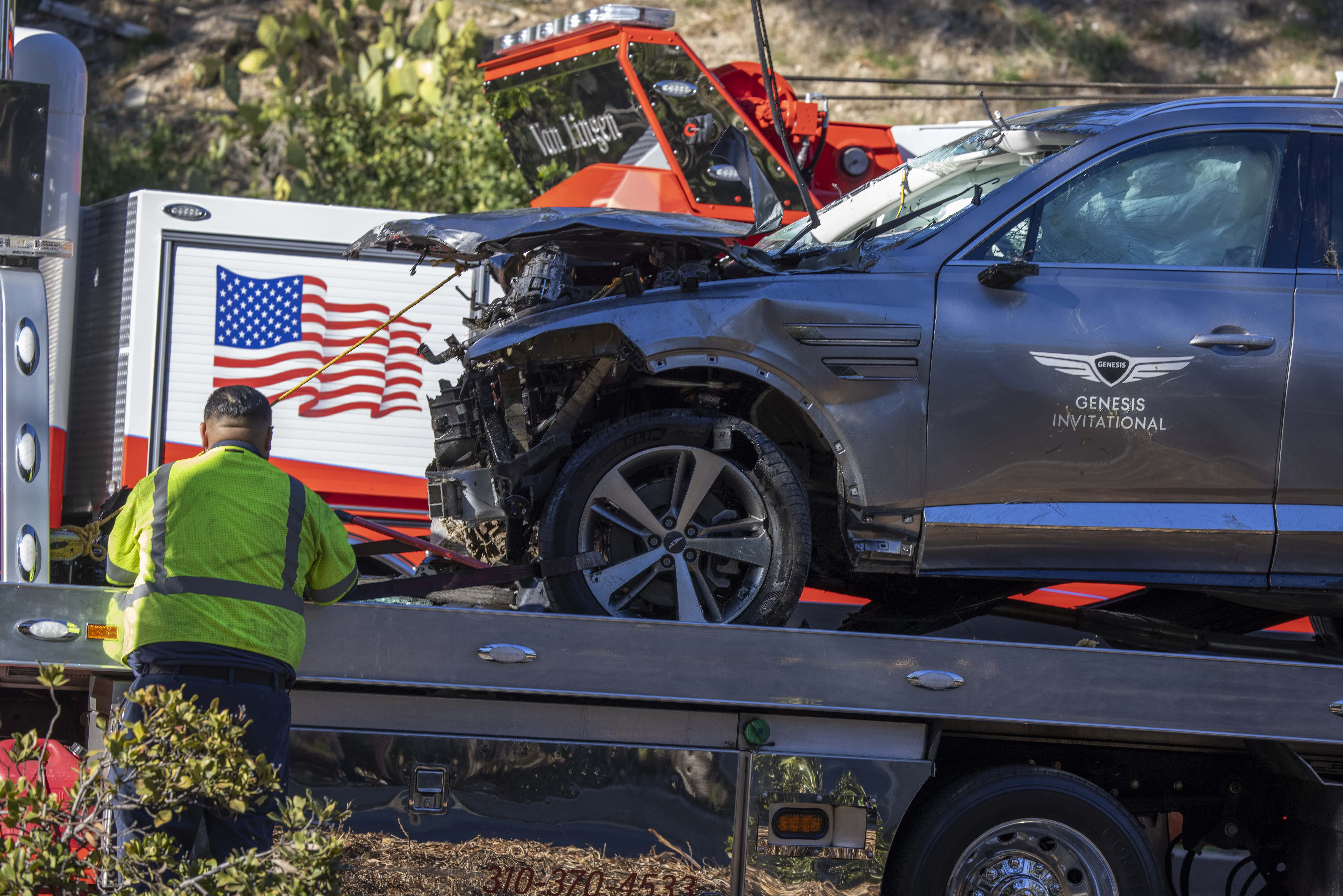 The Hero World Challenge, Woods' charity tournament, will take place in the Bahamas from December 2 to 5. Following the horrific collision that had kept him off the course for almost a year, many fans were concerned about Woods' future. At the time of the accident, LA County Sheriff mentioned that the golf legend was speeding as fast as 87 mph or more than 45 mph faster than the legal speed limit, before his SUV crashed in late February in Southern California. Sheriff Alex Villanueva said there was no evidence that Woods was impaired or intoxicated at the time of the Feb 23 crash in Rolling Hills Estates.
Share this article:
Tiger Woods was seen on the golf course first time in a year after his accident making progress