Thomas Markle has been writing to Meghan ever since her shift to LA but she doesn't even open his letters
The 75-year-old has been 'sending letters to the house' hoping it will reach his 38-year-old daughter after she relocated to California with her husband Prince Harry and their son Archie (Getty Images)
Thomas Markle has reportedly been trying to get in touch with his daughter Meghan Markle, who is currently residing in Los Angeles with her family. Speaking to Us Weekly on Wednesday, a source said the former Hollywood lighting director, 75, has been "sending letters to the house" hoping it will reach his 38-year-old daughter after she relocated to California with her husband Prince Harry and their son Archie.
But the "letters remained unopened" despite the estranged father's best efforts, the insider alleged. Thomas and Meghan severed ties after he was caught staging paparazzi photos ahead of her royal wedding to Harry in May 2018. The patriarch announced days before the ceremony that he had suffered a heart attack and could no longer attend the ceremony. Instead, Harry's father Prince Charles walked her down the aisle.
Things only took a turn for the worse after Thomas continuously criticized his daughter, as well as the royal family, in a series of interviews. According to the source, Meghan has been "upset and disturbed by the entire ordeal." The Duke and Duchess of Sussex confirmed in January that they were stepping back as senior members of the royal family and would thereafter split their time between the UK and North America. That said, both Thomas and Meghan's older half-sister Samantha Markle have often attacked her while speaking to the press. As previously reported, Thomas has claimed in multiple interviews that he has no way of reaching out to Meghan, who has purportedly not spoken to her father since the wedding.
Speaking to Fox News in May 2019, True Royalty TV co-founder Nick Bullen said the Markles still have a long way to go before there is any scope of reconciliation in their relationship. "How can [the Markles] repair what they have done?" Mullen, a producer who has worked closely with the British royal family for nearly 20 years, said at the time. "That's pretty tricky. Thomas and Samantha have both been speaking to the press nonstop. Meghan has even tried reaching out to her father. They've instead decided to make those letters public. I would say that's far too tricky.
"We even interviewed Samantha recently for a program and her view is that this is not going to get fixed anytime soon," Bullen continued. "And as for Meghan and Harry, their focus is on [Archie]. The Markles are certainly down the list."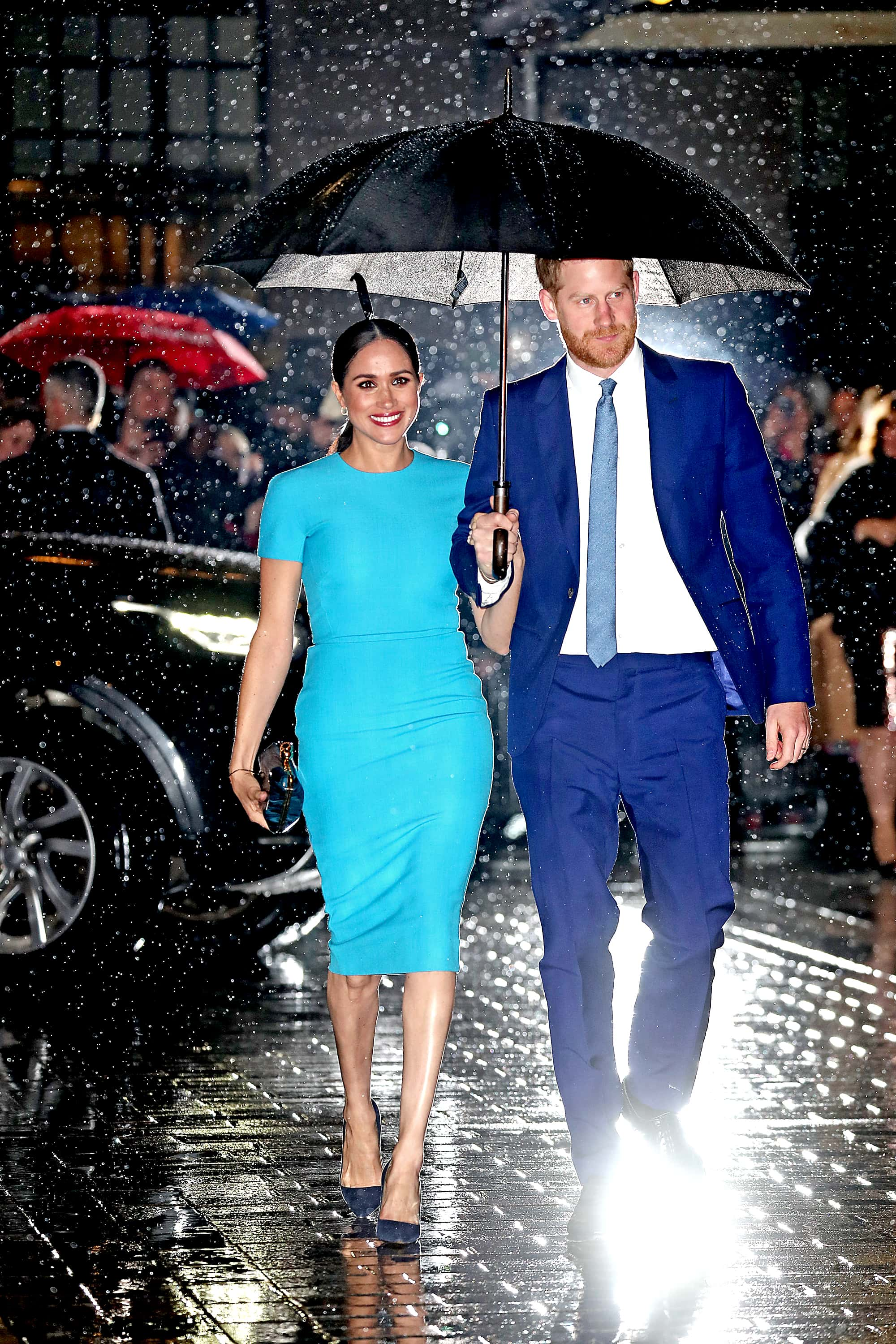 In January this year, Thomas Markle accused his daughter of "cheapening" the royal family and "turning it into a Walmart with a crown on" after they announced their plan to step down as senior royals. In a TV documentary, the estranged father said Meghan and Prince Harry's conduct had been embarrassing and that they were "turning into lost souls."
"When they got married they took on an obligation, and the obligation is to be part of the Royals and to represent the Royals," Thomas told Channel 5 in 'Thomas Markle: My Story'. "And it would be foolish for them not to. This is one of the greatest long-living institutions ever."
"They are destroying it, they are cheapening it, making it shabby. They are turning it into a Walmart with a crown on it, they shouldn't be doing this," he added. "This is not the girl I raised," he said.