Netflix 'The Woman in the Window': Air time, how to live stream, trailer, cast and all you need to know about psychological thriller film Spying on your neighbors is never a good idea and it seems that Amy Adams' character in 'The Woman in the Window' learns this out the hard way. According to a Netflix synopsis, "Anna Fox (Amy Adams) is an agoraphobic child psychologist who finds herself keeping tabs on the picture-perfect family across the street through the windows of her New York City brownstone. Her life is turned upside down when she inadvertently witnesses a brutal crime."
'The Woman in the Window' is based on the best-selling novel by AJ Finn. Two-time Golden Globe-winning actor Amy Adams said she was fascinated with the story right off the bat. Adams in a press statement from Netflix says, "From the moment I received the script, I was fascinated with the idea of diving into the insular experience of Anna. And then in talking to Joe, whom I've wanted to work with for a very long time, the way that he viewed Anna as somebody who wanted to examine her anxiety in a way that I had never done before as an actress, and maybe as a human being, just felt like something really different and something that I became very excited to dive into."
RELATED ARTICLES
'Hillbilly Elegy': Meet Gabriel Basso, Amy Adams and rest of the cast of Netflix drama
Amy Adams sparks hope for sequel of Disney's Enchanted, says she is 'absolutely up for that
Air time and how to live stream
'The Woman in the Window' premieres on May 14 at 3 am EST on Netflix.
Cast
Amy Adams
Six-time Academy Award-nominated and two-time Golden Globe-winning actress Amy Adams has built an impressive body of work, challenging herself with each new role. Adams is one of the few actors that can carry off both comedic and dramatic roles with aplomb. Adams' big breakthrough was in 'Catch Me If You Can' opposite Leonardo DiCaprio. However, it was 'Enchanted', that proved to be Adams' first major success as a leading lady and cemented her happily-ever-after in Hollywood. While Adams could have easily been typecast in rather ditzy roles, she went onto prove her acting chops in films like 'Doubt', 'American Hustle' and 'Big Eyes' for which she won two consecutive Golden Globes. Some of her other notable film roles include playing Lynne Cheney in 'Vice'. Adams was recently seen in the Netflix film adaptation of 'Hillbilly Elegy'.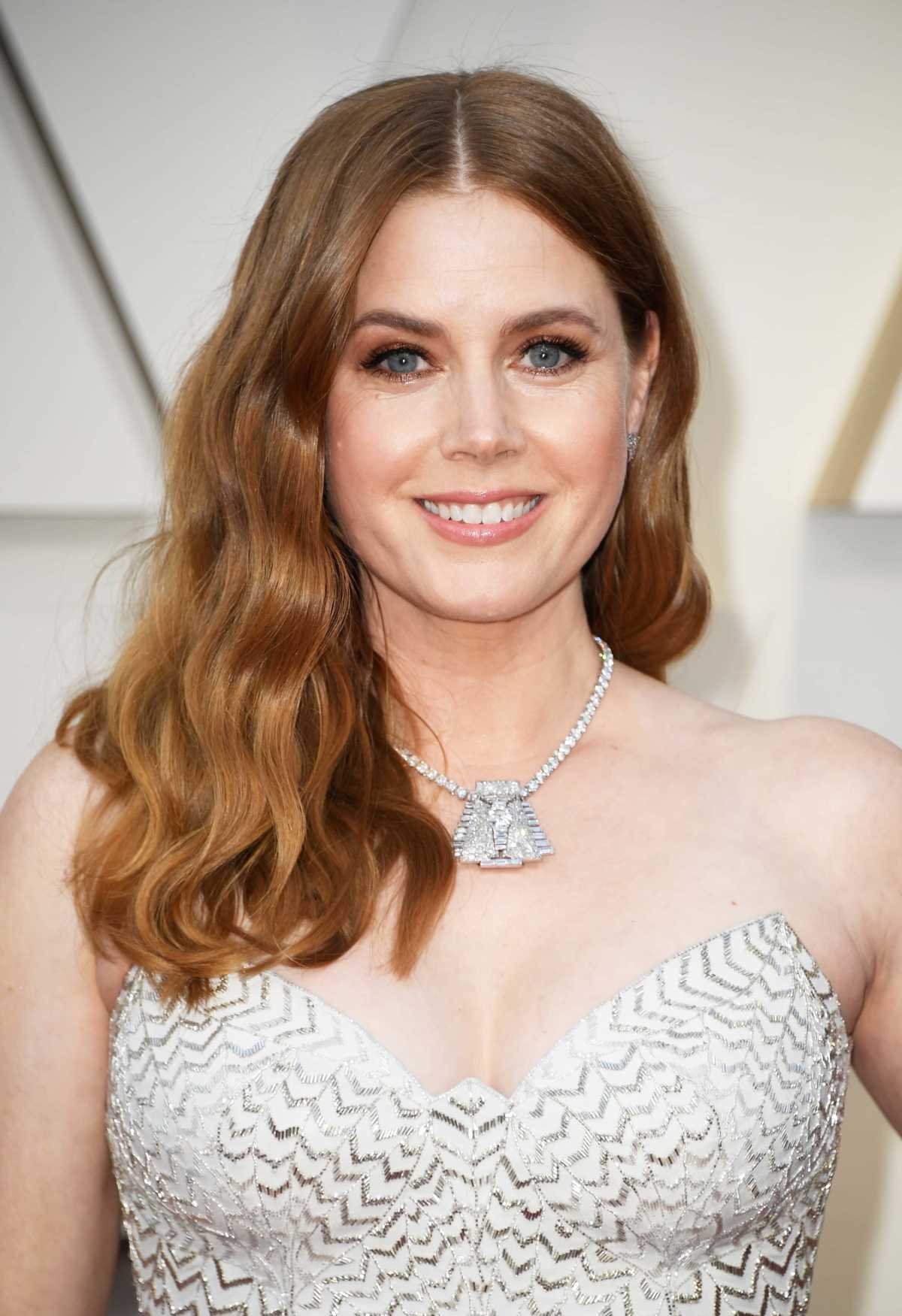 Gary Oldman
English actor and filmmaker Gary Oldman is regarded as one of the finest actors of his generation and has the accolades to prove it including an Academy Award, a Golden Globe Award and three British Academy Film Awards. Oldman's films have grossed around $11 billion worldwide, making him one of the most successful actors to date. He began his career with The Royal Shakespeare Company and then went onto have a prominent career in British films such as 'Sid and Nancy' and ' Prick Up Your Ears'. He gained international recognition playing the quintessential villain in films such as 'True Romance', 'The Fifth Element' and 'Air Force One'.
Oldman then began to appear in franchise roles such as Sirius Black in the Harry Potter series, James Gordon in 'The Dark Knight Trilogy' and as human leader Dreyfus in 'Dawn of the Planet of the Apes'. His role of a lifetime however was playing Winston Churchill in 'Darkest Hour', for which he won an Academy Award. Oldman has also been nominated for an Academy Award for his performances in 'Tinker Tailor Soldier Spy' and 'Mank'.
Anthony Mackie
Anthony Mackie who was classically trained at the Juilliard School of Drama was discovered after receiving rave reviews while playing Tupac Shakur in the off-Broadway 'Up Against the Wind'. Immediately following that Mackie made an auspicious film debut as Eminem's nemesis, Papa Doc, in Curtis Hanson's '8 Mile'. He also appeared in Clint Eastwood's Academy Award-winning 'Million Dollar Baby' opposite Hilary Swank, as well as in 'The Manchurian Candidate' alongside Denzel Washington and the comedy 'The Man' starring Samuel L Jackson. His second nomination was for Best Supporting Actor at the 2009 Independent Spirit Awards for his role in 'The Hurt Locker'.
He achieved global recognition with his portrayal of Sam Wilson / Falcon / Captain America in the Marvel Cinematic Universe, making his first appearance in 'Captain America: The Winter Soldier' followed by 'Ant-Man', 'Captain America: Civil War', 'Avengers: Infinity War', and 'Avengers: Endgame' as well as the limited series, 'The Falcon and the Winter Soldier'.

Trailer
The trailer of 'The Woman in the Window' warns us, "Don't go looking into other people's houses you won't like what you see". We get taken into the extremely isolated world of the agoraphobic world of Anna Fox where reality and fantasy have perhaps started to blur.
If you like this, you'll love these
'Sharp Objects'
'Doubt'
'Fatal Affair'
'The Girl on the Train'
Share this article:
the woman in the window air time how to live stream trailer cast netflix thriller