The tragic tale of Donatella Versace's daughter Allegra
While Gianni Versace was known for his eccentricity and outrageous fashion choices, his niece and heir Allegra is exactly the opposite Gianni Versace was murdered by Andrew Cunanan in 1997 in front of the gates of his luxury Casa Casuarina residence, with his death leaving the fashion world in shock. Aged just 50, he was reaching the prime of his life and had dressed the likes of Eric Clapton, Naomi Campbell, and Princess Diana, but his life would be taken in a senseless act of violence.
Also, read: Over two decades later, the mysterious murder of fashion icon Gianni Versace still baffles
His memorial service at Milan's Gothic Roman Catholic cathedral Il Domo were heavyweights such as Carla Bruni, Giorgio Armani, Karl Lagerfeld, so understandably, few paid attention to the 11-year-old clad in black who was bawling her eyes out: the apple of Gianni's eye, his niece, Allegra.
The daughter of his younger sister, Donatella, and her model husband, Paul Beck, Gianni doted Allegra. Yet, eyebrows were raised when it was revealed that she would be inheriting 50% of his fashion empire, now worth an estimated $800 million when she turned 18. Gianni's older brother, Santo, received 30% and his sister would get the remaining 20%. 
The New York Post details out the life of the recluse. Notoriously camera and attention-shy, 31-year-old Allegra will not be featuring in FX's drama The Assassination of Gianni Versace: American Crime Story. Director Ryan Murphy had reportedly shot a scene with the fashion heiress, but later took it out after her mother, Donatella, requested that her daughter be not portrayed in the show.
Rarely seen in her own office, let alone in public, this was arguably an attempt at protecting the intensely private Allegra who, in the past, has suffered from Anorexia and debilitating anxiety. Speaking about her, a former employee said: "If Allegra sees her own photos or sees herself on TV, she loses her mind. She's got body dysmorphic disorder. They say she has a job with the company, but she's not really running anything at Versace."
Other accounts of Allegra don't paint her in a good light either. The same former employee revealed that Allegra had her office painted in her favorite shade of lavender, but that she shows up for her job as director of the company just once or twice a month. Describing her as 'utterly insecure, frail, and never a contender for design,' the employee said that Allegra just stays at home and binges on TV and music.
Those who knew of her upbringing and her characteristics won't be too surprised. Raised outside Milan with her younger brother Daniel, she was described as a 'serious, sensible, and bright' child, 'with her hair in pigtails and her nose in a history book.' Elton John, whom she adored and called 'uncle,' even gave her his first piano.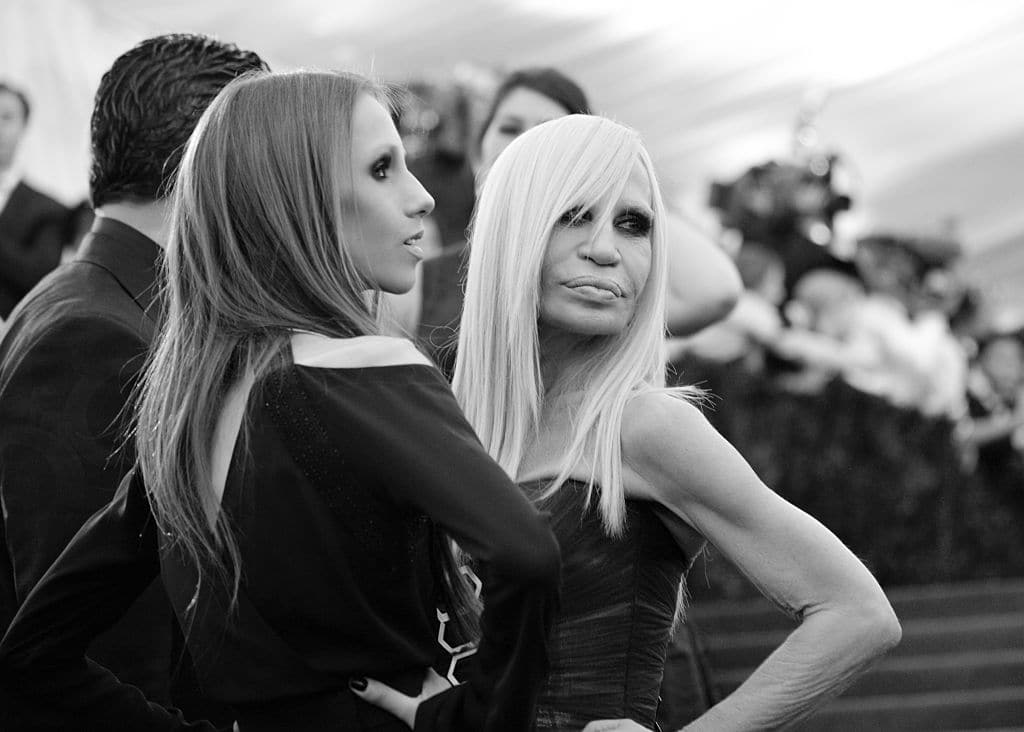 Other aspects of her childhood also point towards a studious little girl. She spent nine years studying ballet, and her uncle, Santo, even got her a birthday gift of dancing with ballet legend Maurice Béjart. But she has also been indoctrinated with the family's eccentric sense of fashion. Taken to her first Versace show when she was just 2 days old, her parents ensured she grew up with the most fashionable clothes money could buy.
Talking to Harper's Bazaar in 2007, Donatella said: "She was the best dressed little girl in Milan," with Allegra admitting: "My mom dressed me in silk to go to elementary school. In kindergarten, they sent me home because I couldn't do finger painting in my dress."
When she reportedly told her uncle that he was a 'magician' she wasn't too much off the mark. Thanking the visually stimulating environment of his childhood home for his outrageous fashion ideas such as using studs, chain mail, and Roman symbols in his design, Gianni became known for aiming for iconoclasm; he claimed it was his responsibility as a designer to break the rules and barriers, likening himself to the Marco Polo of the fashion world.
Gianni and Allegra were reportedly inseparable, and when her uncle died, the young girl felt a tremendous sense of guilt, even telling her mother that it should have been her. According to a report by The Guardian, when the will was read, revealing her massive inheritance, Allegra was aghast and questioned: "Why did uncle Gianni choose me?"
After her uncle's death, Donatella immediately sought counseling for her daughter, but she would never be the same again and was 'destroyed' by Gianni's passing. As the first decade of the new millennium progressed, each picture of Allegra depicted the heiress getting thinner and thinner.
As the clamor got louder and louder, the family finally released a statement in 2007 which went: "Our daughter Allegra has been battling anorexia, a very serious disease, for many years. She is receiving the best medical care possible to help overcome this illness and is responding well."
Allegra was a dual citizen of Italy and the US and her education reflected that. She attended the British School of Milan, then known as 'The Sir James Henderson School,' and Brown University in Rhode Island. In 2006, she enrolled at UCLA, where she studied French, art history, and theatre. Talking to La Republica in 2011, she said: "I studied theatre and it pleased me greatly to play parts in little independent films that no one went to see. Still, anywhere I went, I was Versace. I couldn't escape, and it did me harm."
Her mother would visit Los Angeles every month and the duo would lock themselves up in a cottage at the Beverly Hills Hotel, listening to Madonna records and going out only to shop at Hollywood's Amoeba record store and vintage boutiques, or for sushi at the pricey Matsuhisa.
Her mother was fiercely protective of her and would reportedly not even let her drive a car. But besides the overprotectiveness, what arguably had a bigger impact on Allegra's life was her mother's proclivity for cocaine. Donatella admitted to Vogue that she got hooked on to the supremely addictive drug in 1987 after she was introduced to them at Versace fashion parties in New York and Los Angeles.
While Gianni did not partake in the drug himself, it was an open secret that snow flowed abundantly in Versace post-show parties around the country.
Donatella would quit the drug for a while but would pick it up again after Santo's death. The habit got so bad that Elton John had to stage an intervention at Allegra's 18th birthday party.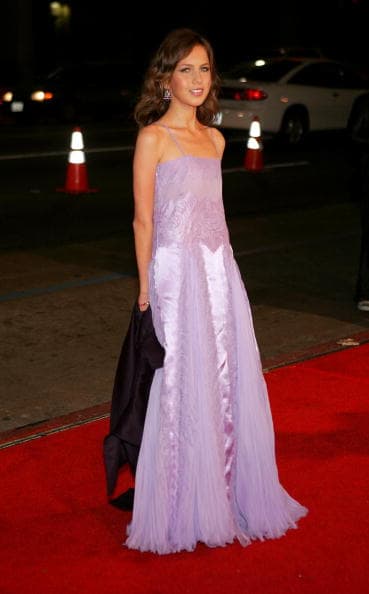 A source close to the family said: "Having a mother like Donatella would intimidate [anyone] — so you can imagine the effect on her own daughter. Plus, look at what her mother's done to her own face, and you know something about the insecurity and distortion that runs in that family."
Allegra has since given up on acting because she 'hates Los Angeles' and acted as a dresser for family friend Rupert Everett during the Broadway revival of his play Blithe Spirit in 2009. She sold the two places she inherited from her uncle, an Upper East Side townhouse and a mansion on Italy's Lake Como and shuttles between the family home in Milan and an apartment in Soho.
She still stays away from the media with a passion and from people, in general. The former employee said: "I've never seen her with a man or a woman. She's either alone or only with members of her family," adding "[She's] stunted in childhood, will never develop. She is unlikely to ever function as an adult. This is the effect that Gianni's murder had on her."
If you have any views or stories that you would like to share with us, drop us an email at writetous@meawwworld.com