New footage reveals Princess Diana was very upset by Camilla's presence at her wedding with Prince Charles
Diana had developed a serious animosity for her fiance's ex in the days leading up to her wedding to the Prince Camilla Parker Bowles (Getty Images)
Diana, who was the former Duchess of Wales, had invited over 2,500 guests to attend her wedding to Prince Charles. However, as the 20-year-old bride walked down the aisle with her father Earl Spencer by her side, she only had eyes on one attendee: Prince Charle's ex-girlfriend and now second wife, Camilla Parker Bowles.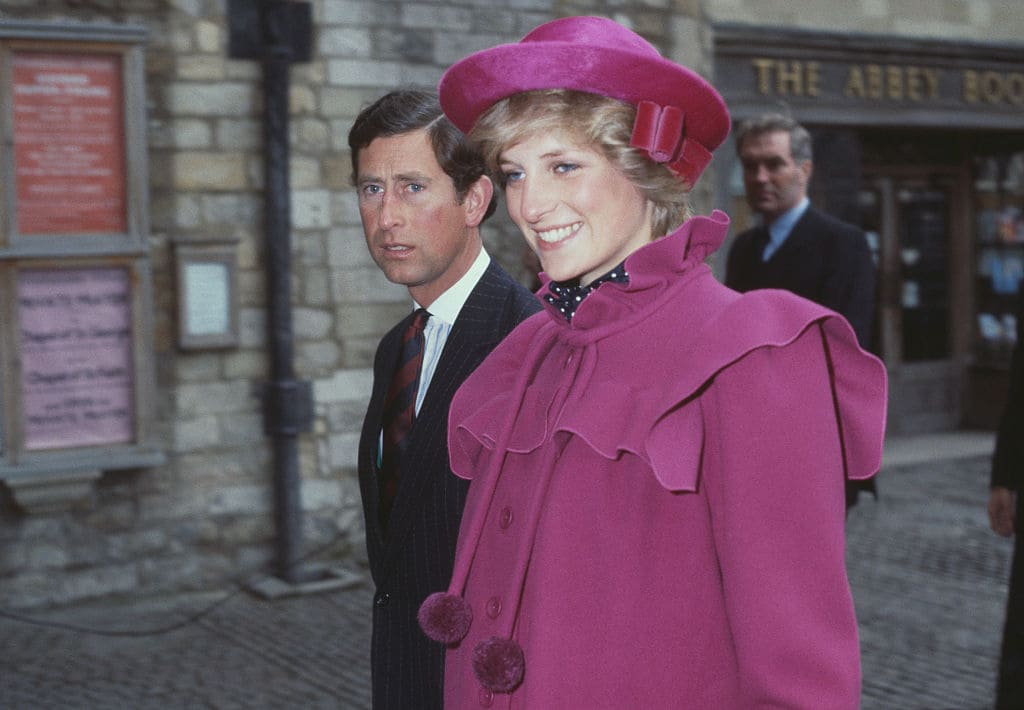 Diana revealed in her own words that she was very much aware of Camilla's presence in St Paul's Cathedral and how it left a deep impact on her even after she got married to Prince Charles.
"I knew she was in there, of course. I looked for her," the late royal revealed to biographer Andrew Morton in 1991. "So walking down the aisle, I spotted Camilla, pale gray, veiled pillbox hat, saw it all, her son Tom standing on a chair. To this day, you know — vivid memory."
Diana's interview, which recently aired on the National Geographic documentary 'Diana: In Her Own Words', shows a candid conversation which the late Duchess had with the English journalist Morton.
According to author Penny Juror, Diana had developed a serious animosity for her fiancé's ex in the days leading up to her wedding to the Prince.
"She became jealous — obsessing about Camilla Parker Bowles — suspicious, turning against people she appeared to like, convinced they were out to get her," wrote the author in her book titled The Duchess: Camilla Parker Bowles and the Love Affair That Rocked the Crown.
Prince Charles and Camilla remained good friends even after they ended their romance in the '70s. The future king was well aware of his family's disapproval when it came to his former girlfriend as a potential wife, but somehow Diana never got to know the true extent of their relationship.
"Instead of explaining to Diana at the outset that Camilla was an old girlfriend, he had presented her as nothing more than a friend," Juror wrote.
"It didn't occur to him that she needed to know before someone else told her. He came clean after the engagement, admitting that Camilla had been one of his most intimate friends, but reassured Diana that from now on there would be no other women."
Therefore, it wasn't much of a surprise when the late Duchess shot down all further involvement of the Parker Bowles family in the bridal party at her wedding. Her group, in the end, consisted of only two page boys, even though the couple had initially discussed a third candidate.
"When it came to choosing her attendants for the wedding, she vetoed Charles' suggestion that Camilla's son, Tom, his godchild, be in the wedding party," wrote the author.
"She agreed to several of his other godchildren, but there was a big scene about Tom Parker Bowles and Charles backed down."
The Prince of Wales later admitted that he had rekindled his age-old romance with Camilla after his first marriage had "irretrievably broken down" in the year 1986. He waited to divorce Diana for 10 years, after which he took another decade to finally get married to the love of his life in 2005.