'The Me You Can't See': Air time, how to live stream and all you need to know about Oprah Winfrey and Harry's Apple TV+ mental health docu In the current scenario, talking about mental health is the need of the hour. While people now advocate for the same, for reducing the stigma that was once attached to it, there is still a long way to go. The same goes for making mental health care accessible.
With 'The Me You Can't See', a multi-part documentary that will air on Apple TV + hopes to do just that. Co-created and executive produced by Oprah Winfrey and Prince Harry, the duo aims to shed light on mental and emotional well-being, by talking to other guests and experts, each with their own unique story.
RELATED ARTICLES
Prince Harry wanted to marry 'every girl he fell in love with,' says expert: 'He wore his heart on his sleeve'
Oprah Winfrey was 'surprised' Meghan Markle would go so deep into talking about racism during tell-all
Release date
'The Me You Can't See' premieres on Apple TV+ on May 21, 2021.
How to live stream
You can Livestream the series on Apple TV+. Watch Apple TV+ on the Apple TV app, which is already on your Apple devices. Just open the app, click or tap Apple TV+ and enjoy the shows and movies. You can also watch Apple TV+ on streaming platforms, popular smart TVs and AirPlay-enabled TVs with the Apple TV app — or watch online at tv.apple.com/in.
Plot
The multi-part documentary, to be hosted by Oprah and Harry will feature honest discussions about mental health and emotional well-being, where the two of them, along with the participants open up about their mental health journey.
The guests to be featured are high-profile members of society along with a range of people from across the globe, all who 'living with the challenges of mental health issues and addressing their emotional well-being, the series transcends culture, age, gender and socioeconomic status to destigmatize a highly misunderstood subject and give hope to viewers who learn that they are not alone.'
The series will feature the likes of Lady Gaga, Glenn Close, DeMar DeRozan of the San Antonio Spurs, Langston Galloway of the Phoenix Suns, mental health advocate Zak Williams, Olympic boxer Virginia 'Ginny' Fuchs and celebrity chef Rashad Armstead.
The show has also partnered with 14 experts and organizations to in order to address the different ways of treatment. The following are 'The Me You Can't See' advisory board members --
Dr. Nadine Burke Harris, California surgeon general and founder of Center for Youth Wellness*
Dr. Joanne Cacciatore, founder of MISS Foundation and Selah Carefarm*
Ken Duckworth, MD and chief medical officer, National Alliance on Mental Illness (NAMI)*
Dr. Vikram Patel, co-founder of Sangath and professor of Global Health, Harvard Medical School*
Dr. Bruce Perry, senior fellow of ChildTrauma Academy*
Sue Baker, OBE and global director of Time to Change
Alain de Botton, FRSL and founder of The School of Life
Dr. Pamela Collins, director of Global Mental Health, University of Washington
Dr. Jacqui Dyer, MBE, director of Black Thrive Global and president of the Mental Health Foundation
Dr. Dainius Pūras, professor and head of the Centre for Child Psychiatry and Social Pediatrics at Vilnius University
Scott L. Rauch, MD, president, psychiatrist in chief, Rose-Marie and Eijk van Otterloo Chair of Psychiatry at McLean Hospital
Jo Robinson, associate professor and head of Suicide Prevention Research at Orygen
Shaun Robinson, chief executive of the Mental Health Foundation of New Zealand
Dr. Victor Schwartz, clinical associate professor of psychiatry, NYU School of Medicine
Cast
Oprah Winfrey
Oprah Gail Winfrey a talk show host, television producer, actress, author, and philanthropist. Born in Mississipi to a single teenage mother, Winfrey overcame a great amount of adversity growing up.
From having spoken about being molested to getting pregnant and losing her son while at the age of 14, Winfrey went on to work hard to achieve her goals. She landed a job in radio while still in high school and by the age of 19 was a co-anchor for the local evening news. Her talk show 'The Oprah Winfrey Show,' was the highest-rated television program in talk show history.
She is also known to be one among USA's biggest philanthropists, advocating for a variety of causes and issues. Will talking about the series, Winfrey believes that it is the need of the hour. "Now more than ever, there is an immediate need to replace the shame surrounding mental health with wisdom, compassion and honesty," said Oprah.
Prince Harry, Duke of Sussex
Prince Harry, Duke of Sussex, is the younger son of Charles, Prince of Wales and Diana, Princess of Wales. He is the younger brother of Prince William, the Duke of Cambridge.
Prince Harry actively works with charities and organisations and even launched the Invictus Games in 2014, which is an international sporting event for wounded, injured and sick Servicemen and women and veterans.
A strong advocate when it comes to mental health and wellbeing, he, along with the Duke and Duchess of Cambridge started the 'Heads Together' campaign in 2016. Prince Harry and his wife, Meghan Markle made headlines when they chose to step down as senior members of the Royal Family. In the docuseries Prince Harry speaks about the need for empathy.
"We are born into different lives, brought upin different environments, and as a result are exposed to different experiences. But our shared experience is that we are all human," said Prince Harry, The Duke of Sussex, with regard to the series. "The majority of us carry some form of unresolved trauma, loss or grief, which feels – and is – very personal. Yet the last year has shown us that we are all in this together, and my hope is that this series will show there is power in vulnerability, connection in empathy, and strength in honesty."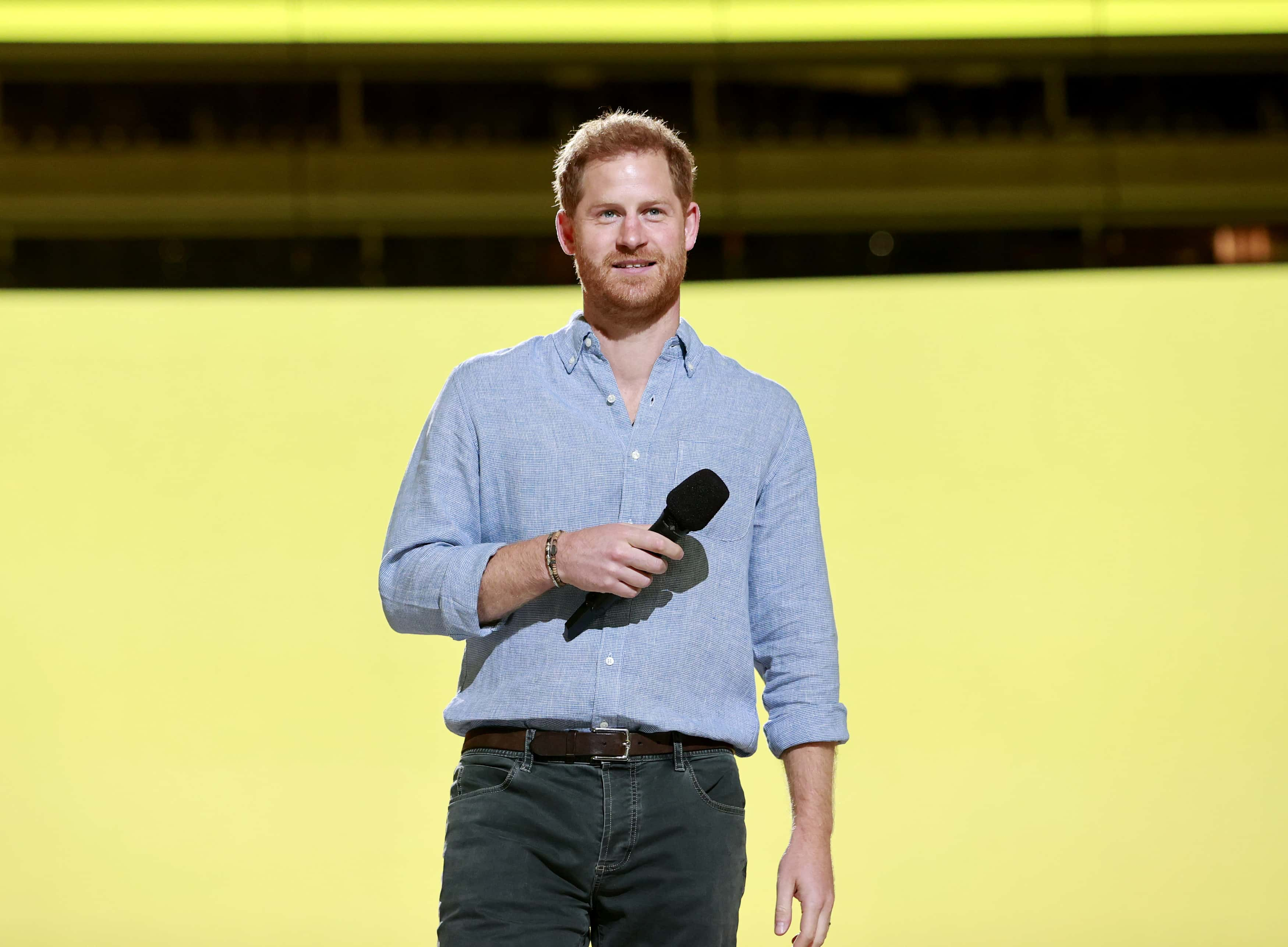 Director/Writer
Dawn Porter
Emmy Award and Spirit Award nominee Dawn Porter is the director and executive producer of 'The Me You Can't See.' Porter has been the executive producer on various films such as 'Terra Antarctica, Re-Discovering the Seventh Continent,' 'Serious Moonlight,' 'What Would Darwin Think? Man v. Nature in the Galapagos' and 'The Green.'
Her directorial debut came with the critically acclaimed 'Gideon's Army,' a documentary about three black public defenders working in the American Deep South. It earned her an Emmy nomination. She also directed 'Spies of Mississippi,' 'The Way I See It,' 'John Lewis: Good Trouble' and 'Trapped.'
Asif Kapadia
Academy Award, BAFTA and Grammy-winning director Asif Kapadia is the director and executive producer of 'The Me You Can't See.' He is known for his documentary trilogy -- 'Senna,' 'Amy' and 'Diego Maradonna.'
Each of the documentaries was based on a person who was deemed a child genius and achieved unparalleled fame, seeing that it chronicled the lives of Aryton Senna, the three-time Formula One Champion and 41 Grands Prix winner, Amy Whinehouse, the British artist and football legend Diego Maradonna. Both, 'Senna' and 'Amy' did phenomenally well and bagged multiple awards.
The series is produced by Jen Isaacson and Nell Constantinople.
Trailers
There is no trailer yet. Watch this space for more updates.
If you like this, you'll love this
'Heal'
'The Mind Explained'
'The End Game'
'Rotten'