'The Gray Man' on Netflix: Meet Ryan Gosling, Chris Evans, and rest of the cast of action thriller Netflix has been releasing several original movies and web series. The latest movie on the list is 'The Gray Man'. The movie has been trending online specifically because it is being directed by Anthony and Joe Russo, who gained recognition for directing several MCU movies. Considering their previous work, the audience has high expectations from the movie.
'The Gray Man' is an adaptation of a 2009 novel by Mark Greaney. It is produced on a budget of $200 million, making it one of the most expensive Netflix movies to date. The basic premise will focus on CIA mercenary Courty Gentry or Sierra Six, who is chased by his former colleague Lloyd Hansen and international assassins after he reveals the unknown secrets of his agency. It features some known faces from Hollywood, including Ryan Gosling, Chris Evans, and Ana de Armas. Let's have a look at the lead cast members.
ALSO READ
Who is Demi Minor? Trans woman who impregnated 2 inmates in women's prison moved to MALE facility
'Our jaws dropped': BBC has shocking pic of Prince Andrew that could SHAKE the monarchy if revealed
Ryan Gosling
The 41-year-old actor has worked in many commercially successful films and became popular after appearing in the 2004 romantic drama 'The Notebook'. He has appeared in other films like 'Half Nelson', 'Lars and the Real Girl', 'La La Land', 'Blade Runner 2049', 'First Man', and several others.
Chris Evans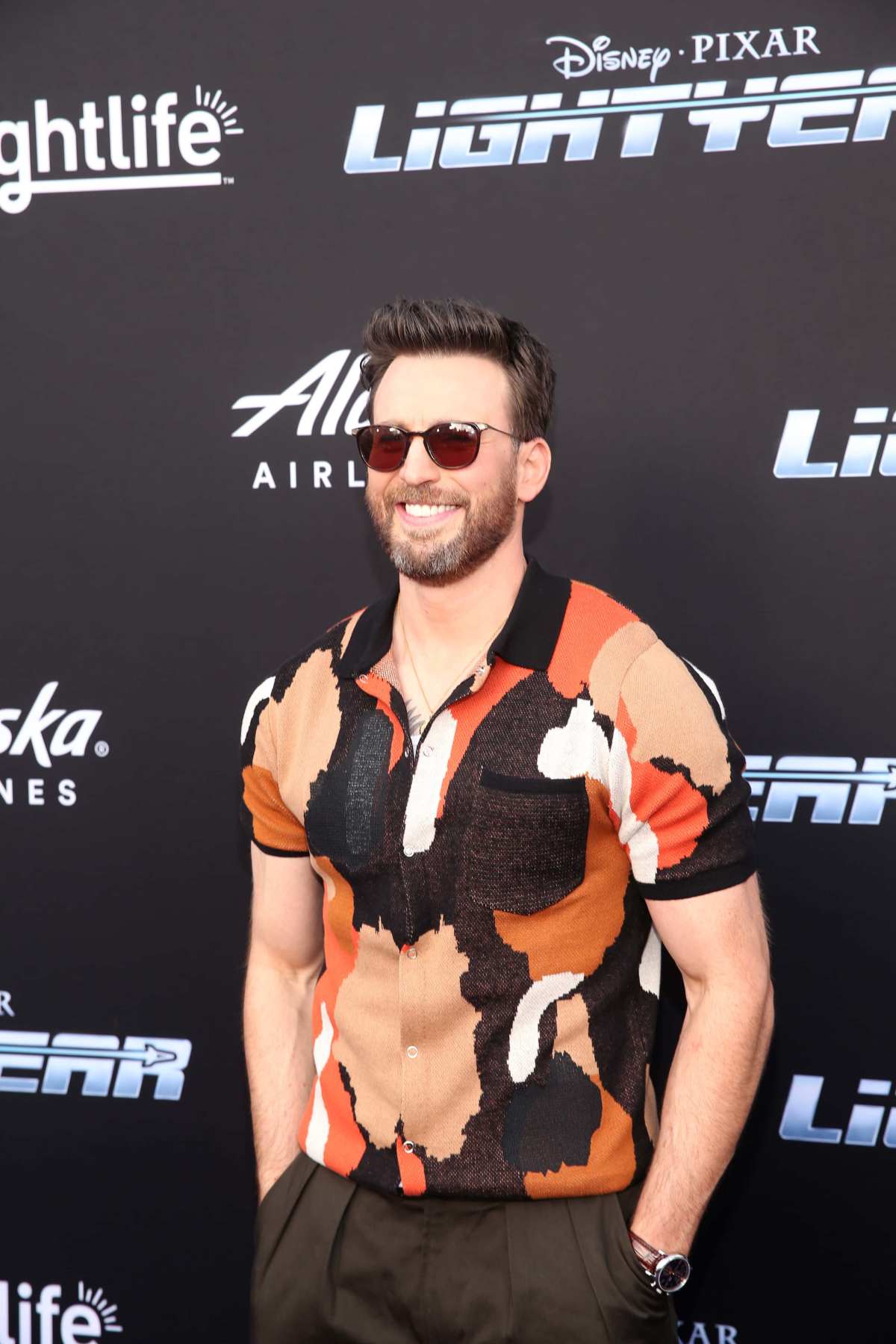 Chris Evans is a name that is now familiar to Marvel fans across the globe. He is now known for playing Captain America in the MCU movies. His MCU journey started with 'Captain America: The First Avenger' in 2011 and ended with 'Avengers: Endgame' in 2019. He has played important roles in films like 'Gifted', 'Knives Out', 'Defending Jacob', and several others.
Ana de Armas
The Cuban and Spanish actress made her debut with the 2006 romantic drama titled 'Una rosa de Francia'. She has played English-speaking roles in 'Knock Knock', 'War Dogs', 'Hands of Stone', 'Blade Runner 2049', 'Knives Out', 'No Time to Die', and 'Deep Water'.
Jessica Henwick
The 29-year-old is famous for her performances as Nymeria Sand in 'Game of Thrones' and Colleen Wing in Marvel's 'Iron Fist', 'The Defenders', and 'Luke Cage.' She has also been a part of films like 'Star Wars: The Force Awakens', 'Underwater', 'On the Rocks', 'The Matrix Resurrections', and more.
Rege-Jean Page
Rege-Jean Page gained recognition for his appearance in Netflix's period drama 'Bridgerton'. His performance also earned him an NAACP Image Award for Outstanding Actor in a Drama Series. He has appeared in other TV series like 'Waterloo Road', 'Roots' and 'For the People'.
Wagner Moura
The Brazilian star is popular for his performances in 'Elite Squad', 'Elite Squad: The Enemy Within', and 'Elysium.' He received his breakthrough with the Netflix series 'Narcos', where he played Pablo Escobar and was nominated for the Golden Globe Awards.
Julia Butters
The 13-year-old child actress is popular for her appearance in Quentin Tarantino's blockbuster comedy-drama film 'Once Upon a Time in Hollywood'. She also played the role of Anna-Kat Otto on the ABC sitcom 'American Housewife' from 2016 to 2020.
Dhanush
The Tamil superstar has played lead roles in 46 films throughout his career and made his debut with the 2002 film 'Thulluvadho Ilamai'. He continued to appear in films like 'Polladhavan', 'Yaaradi Nee Mohini', 'Aadukalam', 'Maryan', 'Asuran', and others. His song 'Why This Kolaveri Di' from the film '3' was the first music video to cross 100 million views on YouTube.
TOP ARTICLES
'Thor: Love and Thunder': Fans slammed for demanding trigger warning for CHEMOTHERAPY scene
Who is Felix Rubio? Video shows Uvalde police restraining cop who tried to save daughter
Alfre Woodard
Alfre Woodard is also a political activist and producer alongside being an actress. Following her appearance in theater, she made her debut with 'Remember My Name' in 1978. She then appeared in the NBC drama series 'Hill Street Blues' and in films like 'Grand Canyon', 'Crooklyn', 'How to Make an American Quilt', 'Star Trek: First Contact', and several others.
Billy Bob Thornton
The 66-year-old gained recognition as the co-writer and actor of the 1992 thriller 'One False Move'. He also wrote, directed, and acted in the independent drama film 'Sling Blade' and played important roles in films like 'Primary Colors', 'Armageddon', and 'A Simple Plan'.
Callan Mulvey
Callan Mulvey has portrayed different roles in films like '300: Rise of an Empire', 'Captain America: The Winter Soldier', 'Avengers: Endgame', and 'Batman v Superman: Dawn of Justice'. He is well-known for his performances in TV series like 'Underbelly', 'Rush', and 'Heartbreak High'.
Eme Ikwuakor
The 37-year-old made his debut with the 2009 science fiction film 'Ink' and has appeared on television shows like 'Hawaii Five-0', 'Castle', and 'Extant'. He has portrayed the role of Gorgon in Marvel's 'Inhumans'.
Scott Haze
Scott Haze is popular for his role in the 2013 crime drama film 'Child of God' and has appeared in movies like 'Thank You for Your Service', 'Midnight Special', 'Only the Brave', and 'Western Old Henry'. His first film as a director was a documentary titled 'Mully', which was based on the African humanitarian Charles Mully.
Michael Gandolfini
Gandolfini was cast as Joey Dwyer in the HBO drama series 'The Duke'. He played young Tony Soprano in 'The Many Saints of Newark' and was later cast in a crime drama titled 'Cherry'.
Sam Lerner
Lerner is well-known for his performances in the 2004 dark comedy buddy film 'Envy' and the ABC series 'My Life With Men'. He voiced Chowder in the 2006 computer-animated film 'Monster House'. He appeared in television shows like 'Two and a Half Men', 'Oliver Beene', 'Whatever Happened to Robot Jones?' and more.
Robert Kazinsky
The 38-year-old is popular for his performances in 'Dream Team', 'Captain Marvel', 'EastEnders', 'Pacific Rim', and 'True Blood'. He was later cast in the 2016 action fantasy film 'Warcraft' and the Fox science fiction crime drama series 'Second Chance'.
TOP STORIES
The tragic loneliness of Sheila Seleoane: Woman, 61, lay dead in her flat for TWO YEARS
Who was Trent William Millsap? Homeless man on parole who killed NASCAR star Bobby East SHOT DEAD by SWAT
DeObia Oparei
Oparei started his career by working in theatres and made his film debut with a small supporting role in 'Alien 3'. After playing supporting roles in a few more films and TV series, he was cast as Areo Hotah in the fifth season of 'Game of Thrones'.