Jack Hoffman's net worth: 'The Gold Rush' star almost lost everything to unsuccessful gold mining
The Hoffman family's adventures of looking for gold, led by the family patriarch Jack Hoffman, was so fascinating that they landed their own tv show Jack Hoffman (Photo by Frederick M Brown/Getty Images)
Back in the 1800s, the California Gold Rush movement paved the way to American Dream. Even though millions of people continue to dream of becoming rich and successful in the land of freedom and opportunity, the path might look a lot different for most people today. While many look at corporate jobs and silicon valley to strike gold, the Hoffman family however stuck to the age-old path of mining for gold.
The Hoffman family's adventures of looking for gold in Alaska, led by the family patriarch Jack Hoffman, were so fascinating that the Hoffmans landed their own Discovery show. According to Nielsen reports, 'The Gold Rush' franchise proved to be extremely successful as it was the highest-rated series for the past 10 years. With the success of their television show and the Hoffman team mining over 6000 ounces of gold, it comes as no surprise that over the years Jack has managed to amass an impressive $4 million net worth. But things weren't always this rosy for Jack and his family. The Hoffmans had to endure their fair share of challenges and obstacles to achieve the success they enjoy today. If you're curious to know more about it, then keep reading.
RELATED ARTICLES
'Hoffman Family Gold' on Discovery: 5 things you didn't know about Todd Hoffman
'Gold Rush, White Water' Season 3: Panning process for recovering gold and placer deposits where nuggets accumulate, explained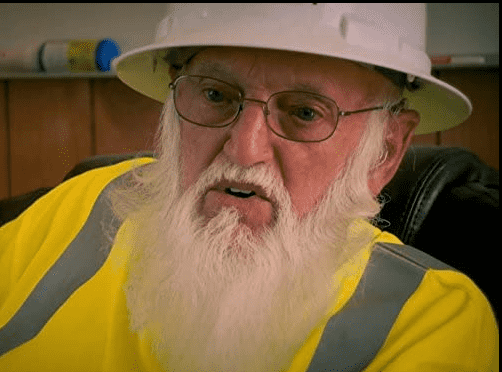 Jack Hoffman's early life and career
Jack was born in September 1947 in Portland, Oregon. He's the son of Brie and Andy Hoffman. Just like his father, Jack loved the outdoors and spent much of his time fishing and hunting for food. Jack met his wife Georgia at the age of 15, and the couple married after they turned 18. Just a few months into their marriage, Jack received a mail notifying him about being enlisted in the Vietnam war. He served as a Bush pilot in the military.
Georgia and Jack have two children together- daughter Tamara and son Todd. Jack also briefly dabbled as a realtor, before pursuing his passion for mining gold as a full-time profession.
Jack Hoffman and gold mining
Jack was bored of his real-estate job and was looking to do something different with his life. When he heard about his friends who had gone gold mining, he was immediately intrigued and decided to give it a shot. Jack first attempted gold mining in the 1980s but was met with a series of unsuccessful mining attempts. He almost lost everything due to his unsuccessful mining efforts.
Despite his failed attempts, Jack continued to love and be passionate about gold mining. This passion was passed on to his son Todd. In 2010, Todd decided to go to Alaska and mine for gold. Jack decided to join his son in the gold adventures, which turned out to be a pretty fruitful one, as the father-son duo not only mined plenty of gold but also became overnight celebrities as the stars of their own reality show 'The Gold Rush'.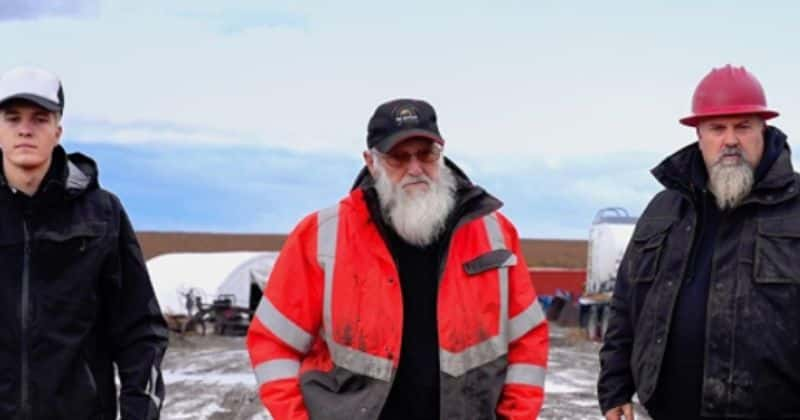 Jack Hoffman's net worth
The successful mining operations and the income from the tv show helped the 75-old Jack to amass a net worth of $4 million. According to reports, Jack was making $10,000 per episode! He also started his own YouTube channel, which became another source of revenue for him. At the ripe age of 74, Jack is living his life to the fullest enjoying flying airplanes, riding snowmobiles and motorbikes. Aside from mining for gold, Jack has taken on another passion project- restoring an antique gas pump! It looks like Jack is enjoying the fruits of his labor in his golden years.
You can catch Jack and the rest of the Hoffman family on their new upcoming tv show 'Hoffman Family Gold' which premieres on March 25 on Discovery and will also be available for streaming via Discovery+.