'The Flash' airs rerun due to midterms, to air two episodes during crossover week in December
The show saw a dip in rating due to the midterms, but hopes to recover eyeballs with its upcoming Elseworlds crossover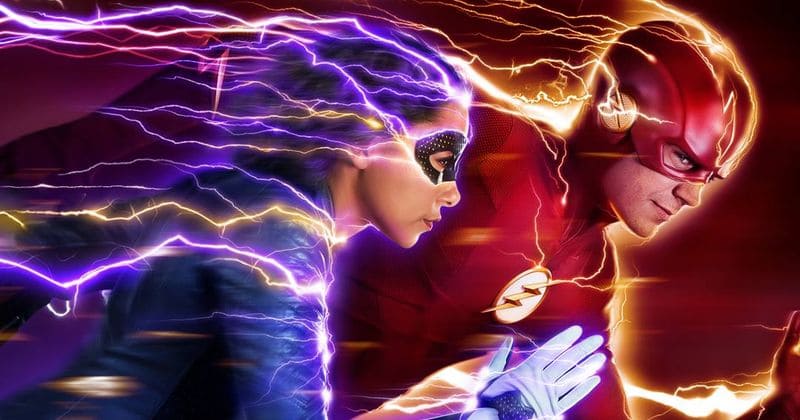 'The Flash' was supposed to release its fifth episode titled 'All Doll'd Up' on November 6, but due to the United States midterm elections it was postponed.
Instead of airing the new episode, the network aired a rerun of the first episode of this season. 
The rating of the show was adjusted downward due to the heavy coverage of elections by news channels. The show which had a rating of 0.3, slipped to 0.2 (0.78 million viewers) in adults between the ages of 18 and 49 years.
The top three contenders in terms of ratings were news channels covering the elections like NBC, ABC, and CBS, all in the time frame from 8 pm to 11 pm, with more than 3 million viewers.
The overall channel rating for the CW was 0.2 (0.68 million viewers ) in adults between the ages of 18 and 49 years. 
Even though the rating of 'The Flash's' re-run episode was low due to to the mid-term elections, there were speculations as to whether the show faces cancellation due to the dip in its rating? Maybe the crossover episode might help the show to make up for the loss in viewership. 
'The Flash' season 5 started one week ahead of 'Arrow' and 'Supergirl', and postponing the episodes further might mess with the big crossover they have been preparing for. It now looks like, 'The Flash' will air one episode on December 4, Tuesday, and another episode on December 9, Sunday ahead of the Elseworlds crossover, reported ScreenRant.  
The crossover will be played across the ninth episode of all the three shows and this could be good news for fans as they might be able to enjoy two episodes of 'The Flash' in the same week of December. 
The fans are eagerly waiting to see the superheroes from the three shows cross paths on each others' shows.
Not to forget the much-awaited debut of Ruby Rose as Batwoman in the crossover, which might end up in Batwoman getting a stand-alone show. 
The fifth episode titled 'All Doll'd Up' of 'The Flash' will now air on November 13 and the Arrowverse crossover begins on December 9 with 'The Flash', followed by 'Arrow' on December 10 and finally ending on December 11 with 'Supergirl'.