'The Bachelor' Season 24: Pilot Pete is the next star and fans complain that he is 'plain vanilla' and 'boring' 'Bachelor in Paradise' season six has come to a close, and now we have to prepare ourselves for a whole season of sex in the windmill and plane jokes. Why? Because it's official, Peter Weber will be the star of 'The Bachelor' season 24.
During the finale episode of 'Bachelor in Paradise' on Tuesday night, we witnessed a whole lot of emotional drama. In the end, Chris Harrison revealed the next Bachelor. And putting rumors to rest, it was none other than Pilot Pete.
Peter came in third during season 15 of 'The Bachelorette'. He was one among the 30 guys who entered the mansion vying for Hannah Brown's heart. He made it through everything, including the fantasy suite, only to get heartbroken and sent home the next day.
However, he got quite the attention from fans all over after Hannah revealed that she and Peter had sex in the windmill during their fantasy suite night. Not once or twice, but thrice!
Making an appearance during the reunion, Peter said, "It's still hitting me right now, and I feel so grateful just to have this opportunity in front of me. I feel emotional, right now. This is crazy. This is life-changing. I have truly, you know, my entire life looked forward to finding my girl, and that person that I cannot wait to spend the rest of my life with."
Though fans of Peter are happy that he is the next Bachelor, most fans of the show are disappointed that it's not Mike Johnson. Some also claim that Peter is boring and plain old vanilla, like previous season bachelors.
Taking to Twitter, after Chris revealed that he is the next Bachelor, a fan wrote, "I'm already sick of the windmill jokes and Peter's season hasn't event started FILMING yet. #TheBachelor."
"#TheBachelor had MIKE. perfect, beautiful, amazing Mike. And they chose Peter. F*** THIS SHOW," added a fan. Another said, "We're really going from the spitfire, bold, no filtered, beauty that was Hannah Brown to Peter.. I don't think I can mentally prepare for this snooze fest."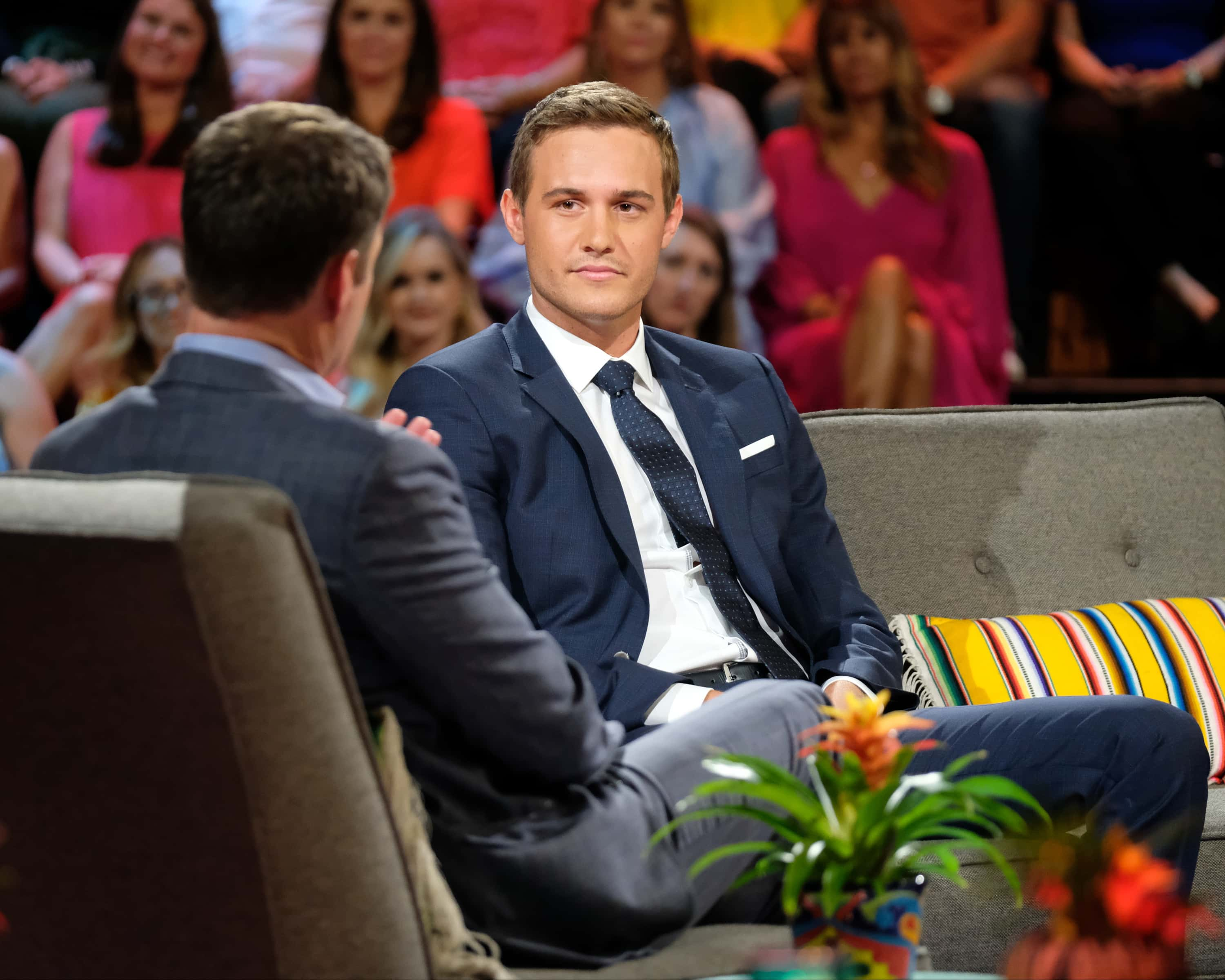 Another fan wrote, "MIKE SHOULD HAVE BEEN #TheBachelor HE DIDNT HAVE A GF BEFORE THE SHOW LIKE PETER DID HE MAY NOT BE A PILOT BUT HE COULD HAVE BEEN THE FIRST BLACK BACHELOR N MADE HISTORY ABC CMON LOOK AT HIS DAMN SMILE LIKE R U KIDDING ME."
"I'm really upset that vanilla a** Peter is #TheBachelor. I know I'm going to watch because I have to know backstories for #TheBachelorette and #BachelorInParadise but man, I'm disappointed. His schtick is a windmill like Colton's was virginity," said another fan on Twitter.
Fans might be disappointed with Peter being 'The Bachelor' but we might never know what he surprises us with when the show premieres.
'The Bachelor' season 24 will premiere on ABC. Check your local listings for more information.
Share this article:
the bachelor season 24 pilot peter weber windmill sex jokes fan reactions mike johnson