Taylor Swift FINALLY engaged: Here's a full list of the singer's lovers over the years
'Taylor and Joe are incredibly happy, and very, very in love, they've been engaged for a few months,' said the source about Taylor and Joe Alwyn Taylor Swift's list of ex-boyfriends include names like Tom Hiddleston, Jake Gyllenhaal and Harry Styles. (Photo: Dimitrios Kambouris/John Phillips for Walt Disney Studios Motion Pictures UK/Jamie McCarthy/Kevin Winter for The Recording Academy/Getty Imag
Taylor Swift is now finally engaged to her boyfriend for 5 years, Joe Alwyn. New reports claim that the pair have been engaged for a couple of months. They first met each other in late 2016 after it was rumored that they crossed paths at that year's Met Gala in NYC. The actor previously debunked proposal rumors during an interview with WSJ. Magazine saying, "If I had a pound for every time I think I've been told I've been engaged, then I'd have a lot of pound coin."
The news comes from the desk of The Sun which claims that the 32-year-old American singer was seen wearing an engagement ring behind closed doors and the news is privy only to close family and friends. The source, reportedly close to Joe, said, "Taylor and Joe are incredibly happy, and very, very in love. They've been engaged for a few months but have only told their inner-inner circle — basically immediate family, and trusted, very old friends. Everyone has been sworn to secrecy, too." The source reports that the 'Blank Space' singer has not even told some of her team about this development. "Taylor has a beautiful ring but she only wears it when she's at home — ie behind closed doors. Again, only a handful of people know details about the wedding and Taylor hasn't even told some of her team about the engagement," reported the outlet.
RELATED ARTICLES
Taylor Swift, Halsey, Pearl Jam slam SCOTUS' decision to overturn Roe v Wade
From Taylor Swift to Halsey, fans are impressed with OST songs for 'The Wilds' Season 2
The source explained that even though there is no information on the wedding, it will surely be classy and elegant like them. "They want their love to stay away from the cameras as much as possible. This is just for them. And if and when they do exchange vows, there most definitely won't be any Vogue, Rolling Stone or Hello! magazines there. It will be simple and elegant — like them." Taylor has dated a lot of high-profile men in the past, however, those relationships soon fizzled out. Let's a take a look at the men who let Taylor get away.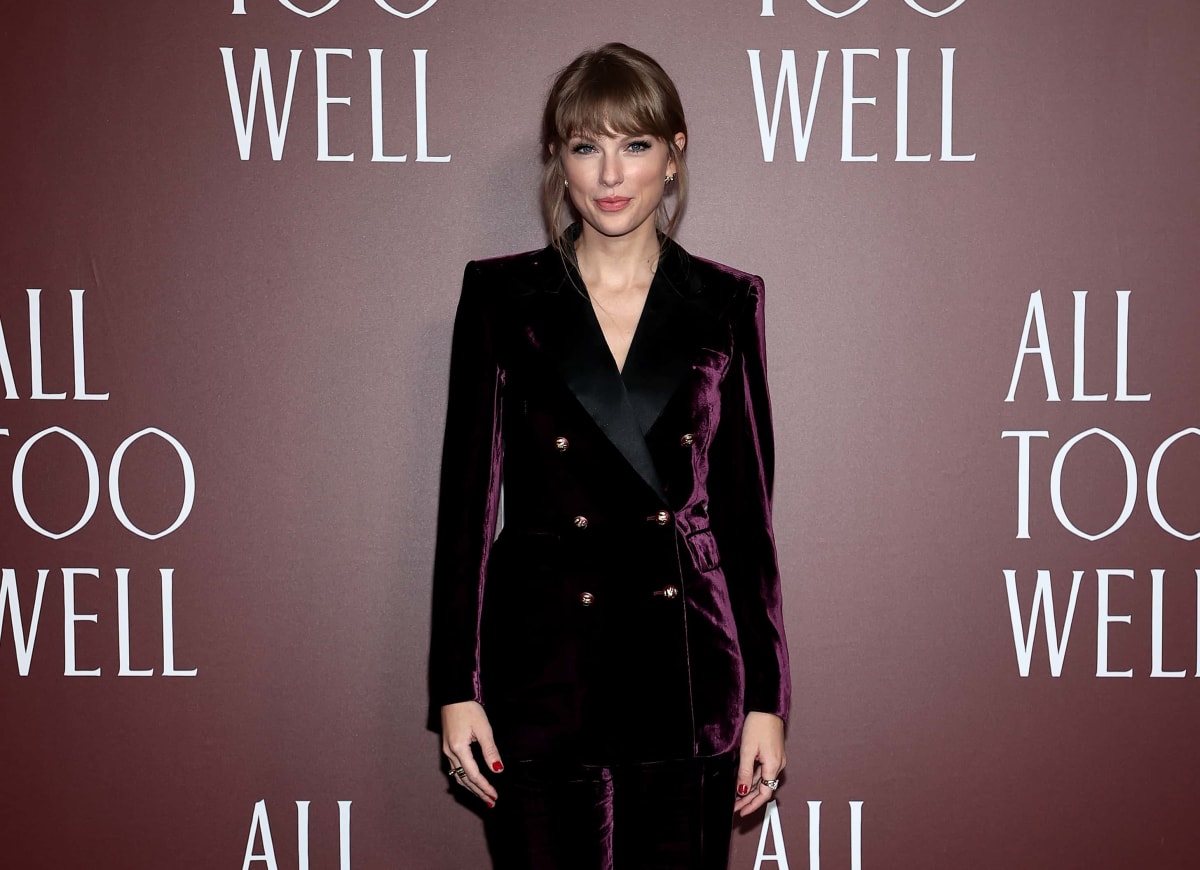 All the men Taylor Swift has dated
Joe Jonas
Taylor has gotten a lot of unprecedented media attention for her relationships ever since 2008 when she dated Joe Jonas for a brief period. Even though the relationship didn't offer much, their breakup was a messy ride as she, later on, revealed that Joe broke up with her on phone, and ended the conversation in 25 seconds, while she was merely 18 years old.
Lucas Till
She then went on to date Lucas Till who starred in Swift's 'You Belong With Me' music video. Till told MTV that they dated for a very short period and it ended because they were too nice to each other.
Taylor Lautner
Fast forward to 2010, the singer got close to Taylor Lautner while filming 'Valentine's Day.' She later released 'Back to December' which was allegedly for Lautner who said about the song, "That's what she does," in 2016.
John Mayer
One of the messiest relationships was with John Mayer which started in 2009 and ended in 2019. The press blew John's reaction to her 'Dear John' out of proportion. In a conversation with Rolling Stone, Mayer said, "I will say as a songwriter that I think it's kind of cheap songwriting. I know she's the biggest thing in the world, and I'm not trying to sink anybody's ship, but I think it's abusing your talent to rub your hands together and go, 'Wait till he gets a load of this!' That's bullsh*t."
Jake Gyllenhaal
Taylor also dated Jake Gyllenhaal from October 2010 to January 2011, a news which was brought forth by Us Weekly. However, the same magazine reported at the time of their breakup that Jake acted very randomly. A source close to the magazine said, "It was a 180-degree turn and so out of the blue. Jake just told her it wasn't working out…Taylor is really upset and hurt."
Harry Styles
She then dated Harry Styles from November 2012 to January 2013 and the fans shipped for them by naming the couple 'Haylor.'
Calvin Harris
After Harry, she dated Calvin Harris from February 2015 to May 2016.
After calling it quits with Calvin, she has since been dating Joe Alwyn.