Tarek El Moussa and Heather Rae Young's love story: How a chance meeting led to romance and exchange of rings Tarek El Moussa and Heather Rae Young's story is straight out of a fairytale, the kind that's all about chance meetings and love at first sight. The now-engaged couple first met on July 4, 2019, when they were out enjoying the sea on their respective boats.
Tarek felt drawn to her and immediately knew he had to ask her out. A few weeks later, rumors of them dating were reported widely after they were spotted canoodling and kissing on a yacht at the sea. Even though Tarek was coming from a long relationship and a divorce, he didn't hesitate to make his relationship with Heather official by sharing a heartwarming post on social media just a month after they began dating.
"It's official!!!! After more than 3 years on my own I'm so PROUD to say that this beautiful, sweet and talented young lady is my girlfriend," he wrote on Instagram and added: "I'll be honest and say I never thought I would meet someone special in my life after the last three years. Then...out of the blue @heatherraeyoung walked into my life." Tarek has been open about his feelings, which reflects in the lengthy post he shared, documenting a special moment from one of their first meetings. He knew she was the one when her smile "did that thing" to his tummy.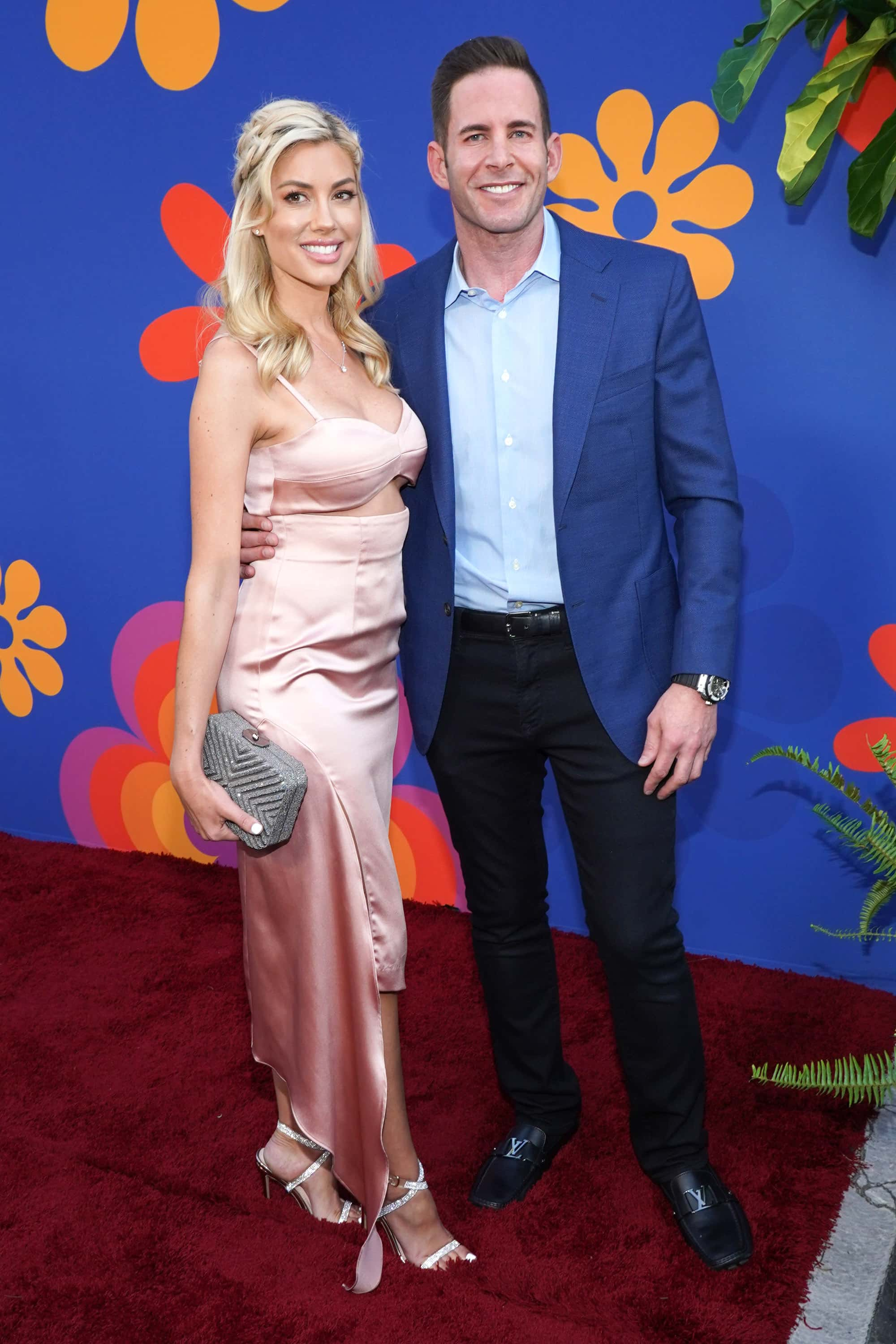 Ever since she said yes, they have not had much time to reflect on the decisions they made because the relationship progressed quickly. In no time, Heather was bonding with Tarek's children, Taylor and Brayden. And just like that, Tarek decided to pop the question but not before they moved in together in early 2020.
It was not a shocker because they had gone ring-browsing three months in, but it was sure quite the moment. Heather shared a moment from the special day on Instagram with a captain that read: "The Future Mrs. Tarek El Moussa!!!!"
The couple is now busy planning their wedding, which will be held sometime in the summer of 2021. It will be an intimate affair with no exes. "Right now we're in between Cabo and California, so we don't know where it's gonna be, but it's gonna be one of those places," Tarek told ET.
On the work front, Tarek is a sought-after design expert and a regular on HGTV. He will be next seen in the Discovery+ show 'Tarek's Flip Side', which is set to premiere on January 4, Monday. Meanwhile, Heather's claim to fame is Netflix's 'Selling Sunset', which will return for Season 4 but there's no way to confirm if she will be in it.