Who are members of T1419? Live stream, release date and all you need to know about rookie K-pop group's untitled album
After their debut project 'Before Sunrise Part. 1', the rising boy group are already turning heads and has listeners waiting in anticipation for more music from the boys K-pop boy group T1419 (t1419_official Instagram)
T1419 are set to drop another album this month. After their debut project 'Before Sunrise Part. 1', the rising boy group are already turning heads and has listeners waiting in anticipation for more music from the boys.
South Korean record label MLD Entertainment announced on October 13 that they would be launching a new boy group in December in partnership with global IT company NHN and Sony Music. The group would not only debut in Korea but also in Japan and the United States, simultaneously. Additionally, the agency announced that they had signed a business partner agreement with ICM Partners for activities in the US.
Here's all you need to know about T1419's new album below.
READ MORE
Who is TRI.BE? Check out the photos and profiles of Universal Music's new K-pop girl group debuting in 2021
Is IZ*ONE's Sakura joining Big Hit Entertainment after girl group disbands? Buy the entire band, urge fans
How to live-stream
While T1419's new album hasn't been given an official moniker yet, it is also unclear what platform it will drop on exactly. We will update this space in the future.
Release date
The boys' second album release is scheduled for March 31, 2021.
Who are T1419 members?
T1419 is a rookie boy group consisting of nine members, namely Gunwoo, Kio, On, Leo, Noa, Zero, Sian, Kevin, and Kairi, according to K-pop Profiles. After a pre-teaser photo was released featuring all the members, on October 17, a scheduler was released for October as the group readied their 'Dracula' music video for October 27. A scheduler was also released for November and on November 2, where they shared another teaser photo that revealed the members' stage names and faces. On January 11, 2021, and T1419 made their official debut with their first single album 'Before Sunrise Part. 1'.
The group's name refers to teenagers who met at the age of 14-19 and want to express their passion through music. While the name is about boys in that age group, it is also a reference to the concept of the current emotions, problems, and passions that teenagers face in the 21st century.
Check out the members' profiles below.
Noa
Birth name: Choi Yu Bin
Birthday: August 2, 2000

As the oldest member of T1419, Noa is tapped as the leader and is also listed as one of the main rappers and dancers of the group. Noa was born in Seoul, South Korea and his hobbies include watching TV series, reading poems and listening to music.
Sian
Birth name: Choi Chang Min
Birthday: February 2, 2001

Sian was also born in Seoul and is another main vocalist of the group. Apart from singing, Sian is also a talented dancer who is noted for his flexibility and free-style dance. His hobbies include playing soccer and watching baseball games.
Kevin
Birth name: Baek Seung Bin
Birthday: April 8, 2001
Like the aforementioned bandmates, Kevin is a Seoul native and is another main vocalist of T1419. He is a former swimmer and is talented in fencing. Kevin's hobbies include listening to and making music, watching movies and shopping.
Gunwoo
Birth name: Kim Gun Woo
Birthday: May 28, 2002
Gunwoo's position in the group is that of rapper and main dancer. Gunwoo practiced boxing during his first year of high school but his father wouldn't let him continue. He can also play piano and his hobbies include going out for early-morning walks.
Leo
Birth name: Hayase Reo
Birthday: October 8, 2002
Leo is from Osaka, Japan and was recruited as a rapper in the group. His favorite artist is Khalid his hobbies also include listening to music. Leo is also noted as one of the fluent English speakers in the group.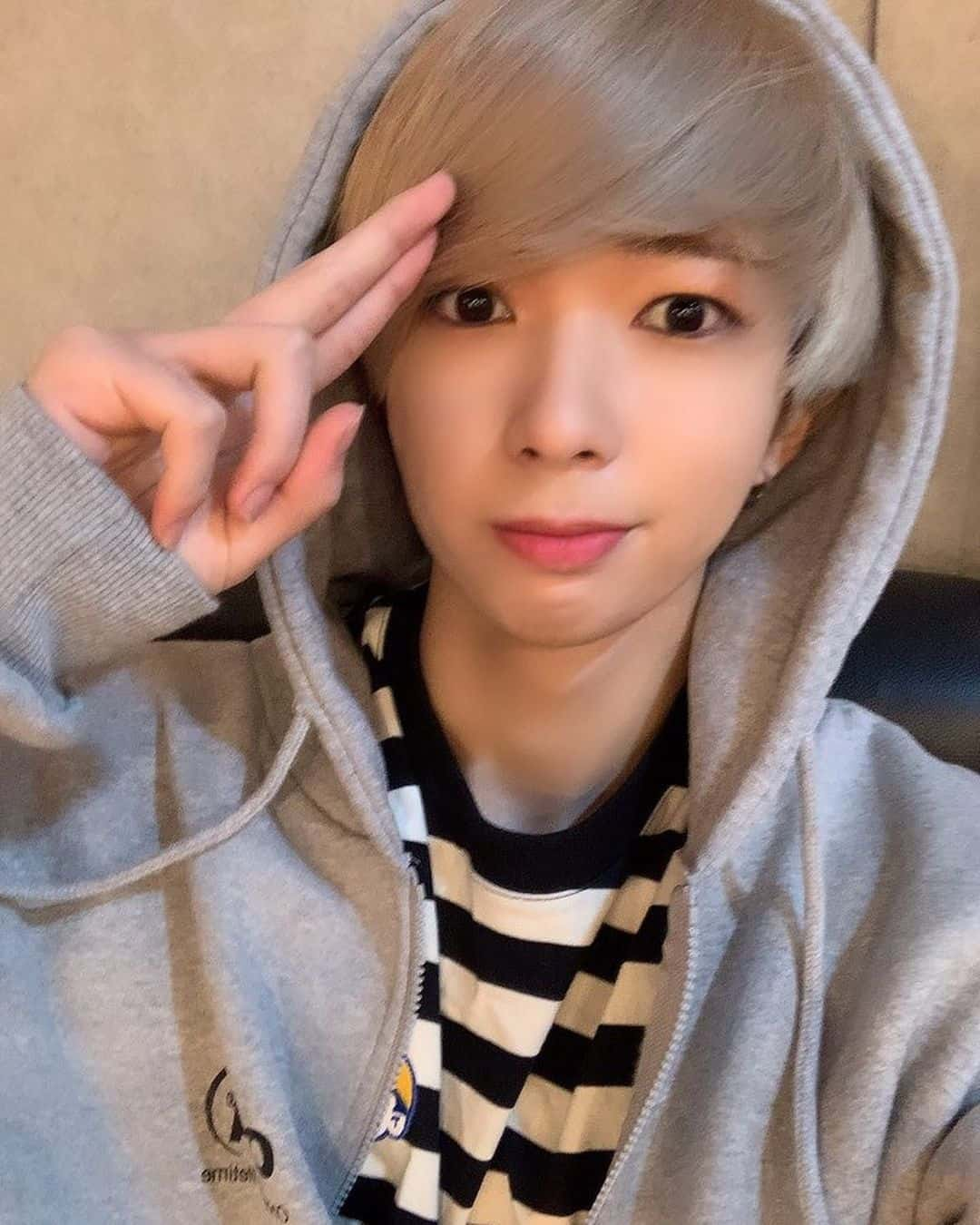 On
Birth name: Choi Ju Hwan
Birthday: October 16, 2002
On is from Paju, Gyeonggi Province, South Korea and features as a rapper and vocalist for the group. On loves reading and working out and is noted for his charm and dashing looks. He can also speak Japanese and can dance. His role model is BTS' Jungkook and The Boyz' Sunwoo.
Zero
Birth name: Nasukawa Shota
Birthday: January 20, 2003
Zero is from Osaka, Japan and is a rapper, vocalist, and dancer for T1419. His hobbies include soccer, listening to music, watching anime and his role model is NCT's Jaemin and BigBang.
Kairi
Birth name: Imai Kairi
Birthday: February 24, 2003
Kairi features as a vocalist and dancer in T1419 and is also an Osaka native. Apart from being a talented singer, Kairi can also rap and his hobbies include playing games. Kairi likes macarons and his favorite animal is a cat.
Kio
Birth name: Udō Musashi
Birthday: November 25, 2004
Kio is the youngest member of T1419 and his nationality is Japanese. He is a rapper and vocalist for the group. Kio loves listening to K-pop and can solve the Rubik's cube. His favorite artist is the group Seventeen.
We will update the article as more details are released on the album. Circle back for more news.
Are you excited for more T1419 music? Leave us your thoughts in the comments below.