'Go or Stop': Sunmi releases theme song and music video for esports champions DWG KIA When it comes to entertainment, South Korea is one of the leading countries. Due to the sudden global Hallyu Wave, K-pop has become the country's biggest cultural asset. The same can be said for technology. They have one of the world's fastest internet and are constantly developing technologies to suit our needs. From realistic virtual concerts to immersive esports experiences, South Korea seems to go all out. This can again be seen for the upcoming League of Legends world championship and Sunmi's involvement.

Sunmi dropped the music video for 'Go or Stop' on October 11. It can be considered a theme song for South Korea's team DWG KIA (Damwon Kia). They are the country's esports champions that won their first League of Legends Champions Korea trophy in 2020. In the same year, they also won the 2020 World Championship (League of Legends). And for this year's edition, to support the South Korean team, Sunmi partnered up with them and released 'Go or Stop' hours before their match for the 2021 World Championship.

RELATED ARTICLES
Ex-2NE1 star Sandara Park joins Sunmi and GOT7's Bambam in Abyss after leaving YG

'Girls Planet 999' Episode 10 Recap: Fan meeting and Creation Mission winners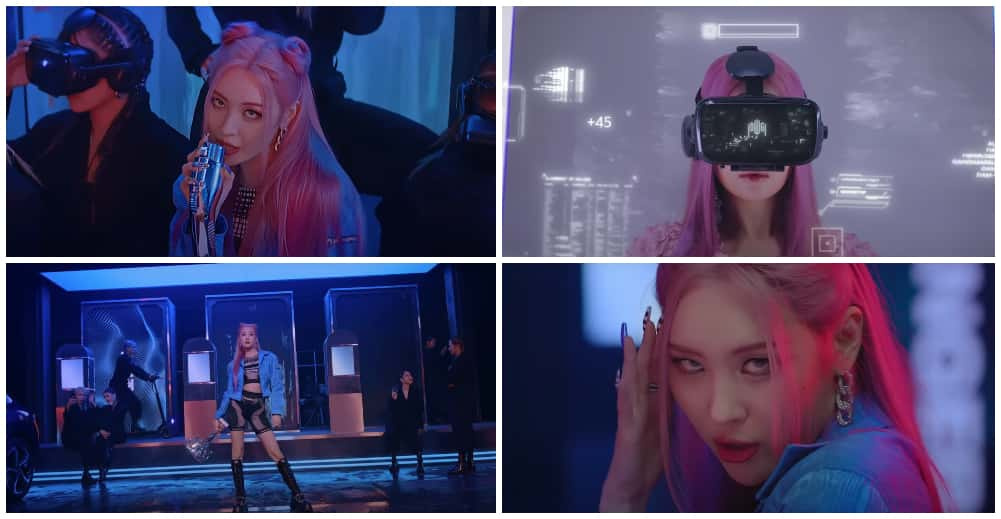 Sunmi cheers DWG KIA at 2021 World Championship with 'Go or Stop'
With esports getting more and more popular, global artists are coming together to support their country's teams. The American team 100 Thieves had Lil Nas X rooting for them with a special collaborative music video. And in South Korea's corner, we have none other than K-pop icon Sunmi. K-pop and League of Legends fans also had their worlds colliding once before when Sunmi appeared on DWG KIA's YouTube in January. She had appeared in a fun segment where she helped team member ShowMaker take the perfect selfies.

The 'Go or Stop' music video is a fun cinematic piece that was directed by the idol herself. Full of house and trap sounds, the music video sees Sunmi channeling her inner gamer. With baby pink hair, she is seen dancing to the intense song under neon strobe lights and sci-fi props. In other news, Sunmi is also preparing for her first online concert 'Good Girl Gone Mad'. It is her first concert after her world tour in 2019. The concert will be held on October 30 at 2 pm KST (1 am ET). Tickets can be bought from Weverse Shop.

Watch the fun music video below.
'That's insane'
Fans also made tweets to hype up the single. One fan tweeted, "Thats insane. If i was a player at worlds and sunmi dedicated a song to my team i would be pretty much forced to win worlds. Cant let sunmi down." Another shared, "HELLO @LCK_Global ???? @miyaohyeah just released single of the year for @DWGKIA ???" One added, "Damwon is gonna win tonight they have sunmi buff." "Sunmi about to be at the top of the itaewon club dj charts," said one fan
---
Thats insane. If i was a player at worlds and sunmi dedicated a song to my team i would be pretty much forced to win worlds. Cant let sunmi down.

— Flash (@8thFlash) October 11, 2021
---