Stephen Sondheim's net worth: Music composer earned most of his wealth from royalties Stephen Sondheim, the Academy Award and Pulitzer Award-winning music artist, who was best known for his productions such as 'Company' (1970), 'Sweeney Todd' (1979), and 'Into the Woods' (1987), died at his home in Roxbury, Connecticut on Friday, November 26, at the age of 91.
The unfortunate news of Sondheim's demise was reportedly shared by his lawyer F Richard Pappas. The cause of his death is unclear. His career was spread across five decades as a composer and lyricist. Sondheim has been a one-time recipient of an Academy Award, and an eight-time recipient of Tony Awards, which makes him have had won Tony Awards more than any other composer. He has also received a Laurence Olivier Award, and a Pulitzer Prize. Sondheim has won eight Grammy Awards and is also noted for his works on 'Saturday Night,' 'Anyone Can Whistle,' 'Do I Hear a Waltz?,' 'Pacific Overtures,' 'Merrily We Roll Along, Assassins,' 'Passion,' 'Bounce,' 'The Frogs' and the 'Road Show.' Some of the other celebrities who passed away this year include Wendy Chabert and Anthony 'AJ' Johnson.
READ MORE
How did Cynthia Harris die? Inside 'Mad About You' star's TV shows amid death at 87
How did Joey Morgan die? 'Scouts Guide to the Zombie Apocalypse' actor was 28
He became iconic for not towing to writing "jazz hands" musicals. In 2015, Sondheim was honored with the Presidential Medal of Freedom. The legendary composer and lyricist also made headlines when he came out as gay at the age of 40. But few know that Sondheim's first job was writing scripts. In 1953, Sondheim landed his first professional job, via his OscarHammerstein connection: writing scripts for the TV sitcom "Topper" in Hollywood for five months.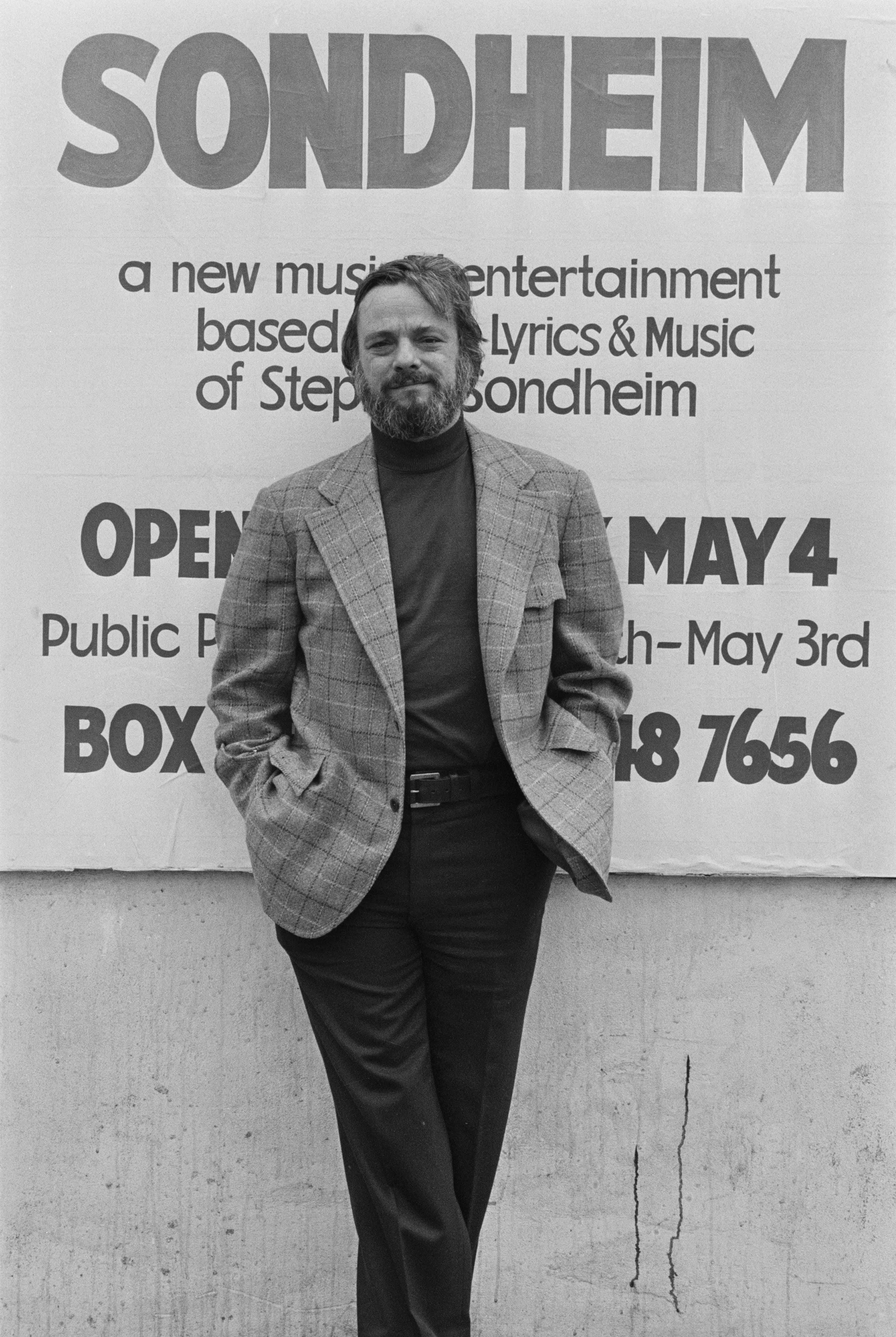 Stephen Sondheim net worth
Although theatre does not have a reputation for being one of the most financially lucrative branches of the entertainment industry, when it comes to composers like Sondheim, that theory changes. While the number of awards and honors received by him might not have directly augmented Sondheim's bank balance, it certainly helped to bring him fame and recognition and in the process establish him as a composer of distinction.
According to Celebrity Net Worth, Sondheim was worth an impressive $20 million at the time of his death. One source of his income could have been from royalties, which are paid out every time one of his pieces is played or performed in the public domain, the List reported. And there was no dearth of the kind of work that Sondheim would expect to draw royalties from. He was the man behind the lyrics of 'West Side Story' and 'Gypsy.'
In addition to writing lyrics for songs, he wrote material for movies like the 1981 'Warren Beatty film Reds,' for which he created the song 'Goodbye For Now.' Also, he wrote five songs for the 1990 action movie 'Dick Tracy,' out of which the song 'Sooner or Later' (I Always Get My Man) won the Academy Award for Best Song. Stephen Sondheim's music was recently featured in movies like 'Knives Out', 'Joker' and 'Marriage Story'.
The period from 1973 to 1981 defines another aspect of Sondheim's career, as he acted as a president of the Dramatists Guild. In honor of his 80th birthday, on September 15, 2010, the Henry Miller's Theatre was renamed the Stephen Sondheim Theatre. BBC also staged a concert in his honor.