NBA Golden State Warriors give 'Steph Curry x Bambam crumbs' as GOT7 star becomes ambassador GOT7's Bambam may be a celebrity himself with millions of fans, but he's living his best fanboy life. Ahgases (GOT7's fandom) found out on Christmas that not only is the Thai-born K-pop idol a fan of basketball, but his favorite professional team also happens to be none other than NBA's Golden State Warriors. Consisting of some of the best players like the Splash Brothers aka Klay Thompson and Steph Curry, as well as Draymond Green and Kevon Looney, Bambam decided to show his support for the ongoing games.
The GOT7 star took to Twitter to get fans to vote for Steph Curry for the 2022 NBA All-Star Game. Even though it will take place in February, diehard fans knew and started voting on day 1 which was December 25. This is why fans found it endearing that Bambam knew all about it and urged everyone to vote for his idol. The All-Star Game is preluded by an All-Star Weekend which is an exhibition. The segment features 24 of the NBA's star players who are selected through votes sent in by fans.

READ MORE
Will Yugyeom be next GOT7 star to come back? Jay B, Youngjae, Bambam to drop festive tracks

'Welcome to Bangkok Bambam': GOT7's rapper back to Thailand for Christmas after 2 years
Bambam the newest Golden State Warriors ambassador
And it looks like the Golden State Warriors also happen to be fans of Bambam as they retweeted the response, "Bambam knows best!" Well, along with the GSW fans, Bambam roped in K-pop fans who are monster voters and helped Steph Curry, who is currently ranked at #1 for Western Conference Guards with more than 2.5 million votes on January 6. Well, to thank Bambam for his support, the Golden State Warriors have gone all out. On January 7, the GOT7 rapper became their ambassador.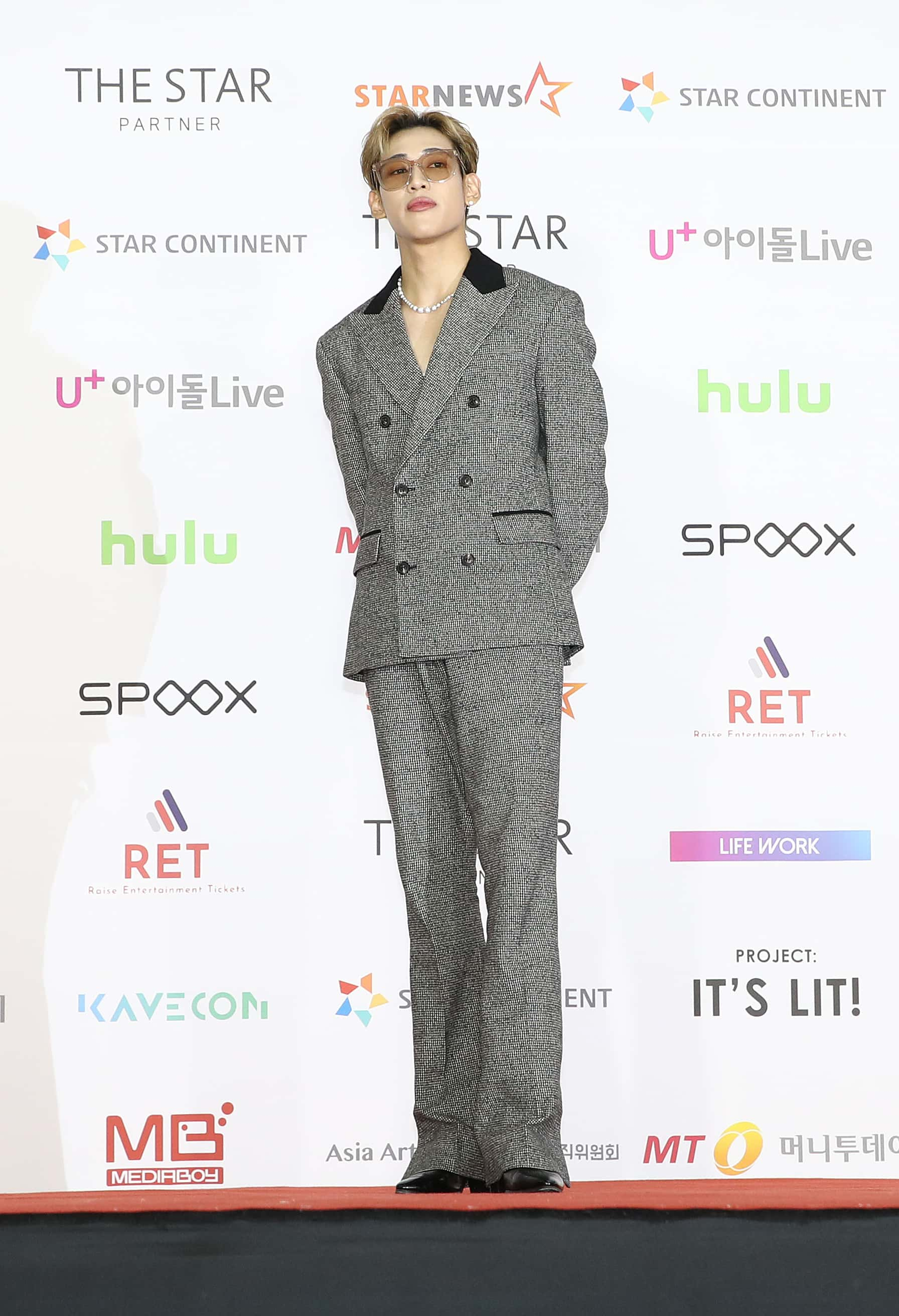 Posting photos in a customized jersey sent by the Golden State Warriors, Bambam announced that he was the newest member of the team. He has been selected as their global ambassador and has promised to be even more engaged with the fans for the upcoming season. And on January 8, Steph Curry hyped him up by tweeting, "Welcome to #DubNation'. Even the Warriors reshared his post while collaborator and artist Pink Sweat$ congratulated him. And Bambam has already proven himself worthy of the title by giving a shoutout to Andrew Wiggins and asking fans to vote for him next.
'Bambam effect'
Ahgases were impressed and started trending #BamBamxGSW to hype up this turn of events. One fan shared, "Congrat . So proud of you babe." Another hilariously asked, "Bae what does that mean r u gonna be dribbling balls n stuff." Similarly, one joked, "I dont understand basketball and never watched it too but for you I WILL DO IT baby!!!" Another added, "Been out for a month because of NBA specifically because of Golden States Warriors, but now that BamBam is part of the dub nation, I feel like I should be active in here:) oh I'm so proud being an ahgase and a member of dub nation." One Ahgase said, "Bambam fanboy era." Another excited fan added, "Never knew we'll be needing this steph curry x bambam crumbs." A multi fan shared, "AM I AWAKE OR AM I SLEEPING STEPH CURRY JUST TWEETED BAMBAM BRO THIS IS LIKE THE SPIDERMAN MULTIVERSE WTF IS HAPPENINGGG MY WORLDSSSS." One pointed out, "Wiggins gonna surpass Steph istg😂 BamBam Effect."
---
bae what does that mean r u gonna be dribbling balls n stuff

— icup (@theocseason2) January 7, 2022
---
---
i dont understand basketball and never watched it too but for you I WILL DO IT baby!!!

— ari 🎭 (@bamiesbff) January 8, 2022
---
---
been out for a month because of NBA😂 specifically because of Golden States Warriors, but now that BamBam is part of the dub nation, I feel like I should be active in here:) oh I'm so proud being an ahgase and a member of dub nation💚❤️ #BamBamxGSW #dubnation

— Leng🐍💚 (@got_seveneleven) January 8, 2022
---
---
AM I AWAKE OR AM I SLEEPING STEPH CURRY JUST TWEETED BAMBAM BRO THIS IS LIKE THE SPIDERMAN MULTIVERSE WTF IS HAPPENINGGG

MY WORLDSSSS

— sashi | SlowMo x BamBam 01.18.22 (@ATKONIC131) January 8, 2022
---
Share this article:
Steph Curry welcomes GOT7's Bambam kpop as NBA baskbet ball Golden State Warriors' ambassador