Stars we missed at the Met Gala including Rihanna, Ariana Grande, Selena Gomez, Beyonce, Taylor Swift and more If there's one person who is synonymous to Met Gala fashion, it's Rihanna. But unfortunately, she was nowhere to be seen on the red carpet today in the crowd of celebrities that showed off their best Camp foot forward at Monday night's fashion extravaganza at the Metropolitan Museum of Art. Her absence left Twitter disappointed but what was even more heartbreaking was the fact that she totally teased an appearance on social media.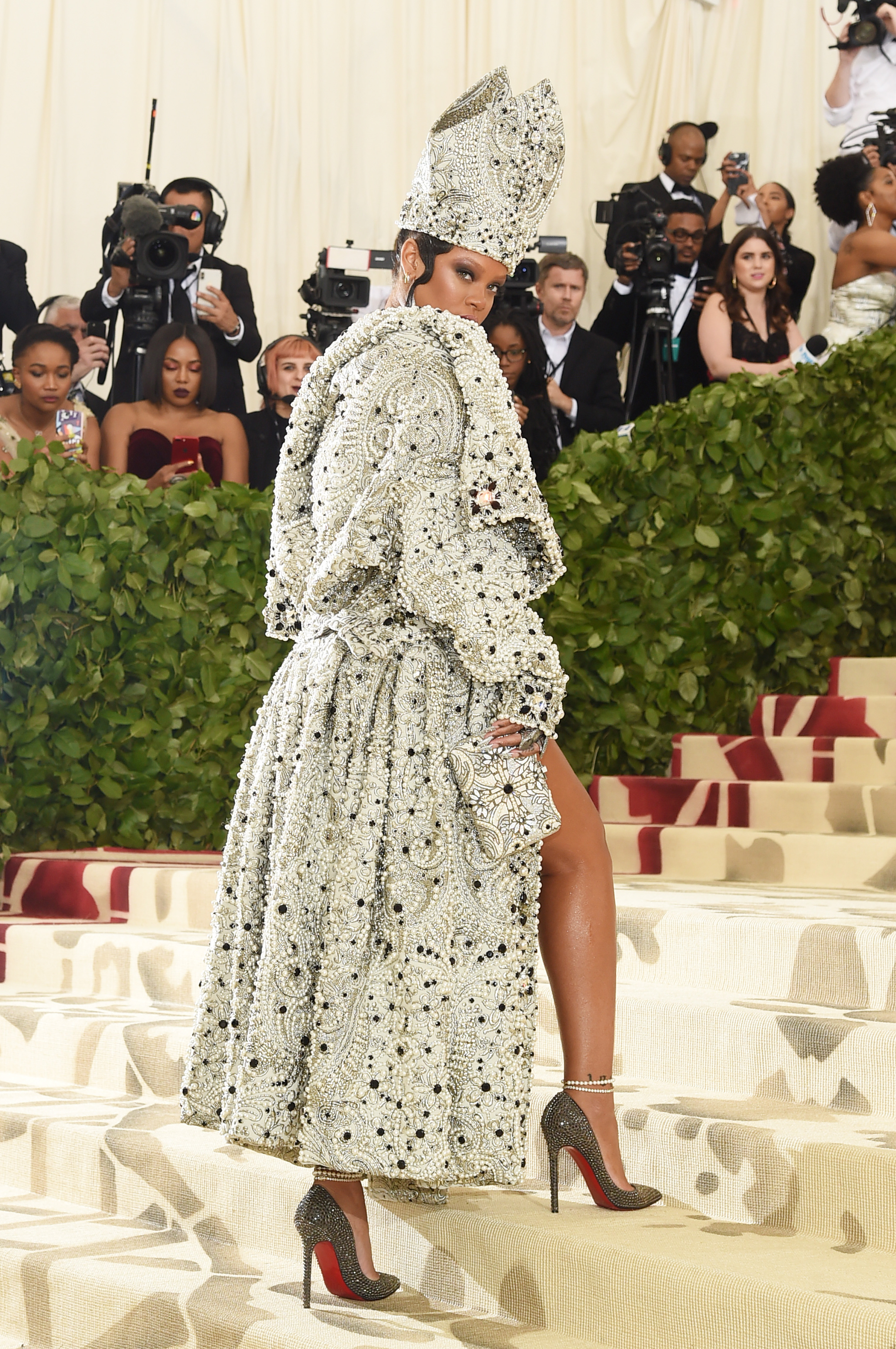 On Monday, she posted a photo of Vogue Editor-in-Chief Anna Wintour on her Instagram captioning the pic, "Best Dressed". "Girl stop playin and step out," singer Big Dreez replied to her, probably summarising everyone's emotions on the post. Another fan said, "You would've been if you were there." While RiRi didn't really clarify why she wasn't there to steal the show, she did post a Bible verse on her Instagram story leaving fans even more curious. "Humble yourself," she said before quoting Philippians 2:5.
It isn't clear whether Rihanna was even in the same city but she was last spotted in Barbados on April 28. However, she wasn't the only one that didn't make it.
Another Met Gala eye candy, Blake Lively also didn't show. She recently stepped on to the 'Detective Pikachu' red carpet with a baby bump so that may have something to do with her absence this time. Beyonce, Taylor Swift, Selena Gomez, George and Amal Clooney, Bradley Cooper, Ariana Grande, Chadwick Boseman, John Legend and Chrissy Teigen, and Anne Hathaway were also among the no-show category as well. With Taylor going all out with promoting her new song 'ME!' it did seem likely that she'd attend but hey, maybe next time?
As for Gomez, she is probably taking this year off after the embarrassing faux tan faux pas last year. As for Ariana Grande and Chadwick Boseman, the two stars are said to be busy with work and their schedules couldn't squeeze in the Met.
Share this article:
stars celebs miss met gala rihanna ariana grande selena gomez beyonce taylor swift