'Star Trek: Lower Decks' Season 2 Full Cast List: Meet Jack Quaid and other stars Season 2 of the animated series of the 'Star Trek' franchise 'Star Treks Lower Decks' will soon start streaming on Paramount +. 'Star Trek: Lower Decks' is set in the Star Trek universe in the year 2380 and unlike previous 'Star Trek series', whose principal characters are starship captains or senior officers, Lower Decks focuses on "lower deckers" whose jobs aren't quite as glamorous.
If 'Star Trek: Lower Decks' sounds interesting, then perhaps you should also have 'Star Trek: Discovery' and 'Star Trek: Picard'on your watchlist. The series stars Jack Quaid and Tawny Newsome.
RELATED ARTICLES
'Star Trek: Lower Decks' Episode 10 Review: Thrilling blockbuster season finale pulls out all the stops
'Star Trek: Lower Decks' Episode 5: How Data and USS Enterprise are gossiped about by other Starfleet ships
Cast
Jack Quaid as Brad Boimler
Jack Quaid is perhaps best known for his roles in 'The Hunger Games' and its sequel 'The Hunger Games: Catching Fire'. He was also part of the Steven Soderbergh film 'Logan Lucky' which centres around two brothers who attempt to pull off a heist. Jack Quaid is of course also known for his famous parents and is the son of Meg Ryan and Dennis Quaid.
Tawny Newsome as Beckett Mariner
Tawny Newsome prior to 'Star Trek: Lower Decks' is best known for her roles on Netflix's 'Space Force' and 'Bajillion Dollar Properties'. Tawny Newsome has also been a part of several comedies such as 'Superstore' and 'Perfect Harmony'. Interestingly she also hosts the Official Star Trek Podcast, 'Star Trek: The Pod Directive' along with Paul F. Tompkins. Tawny Newsome is also a talented musician and recently released a rock record with indie singer Bethany Thomas.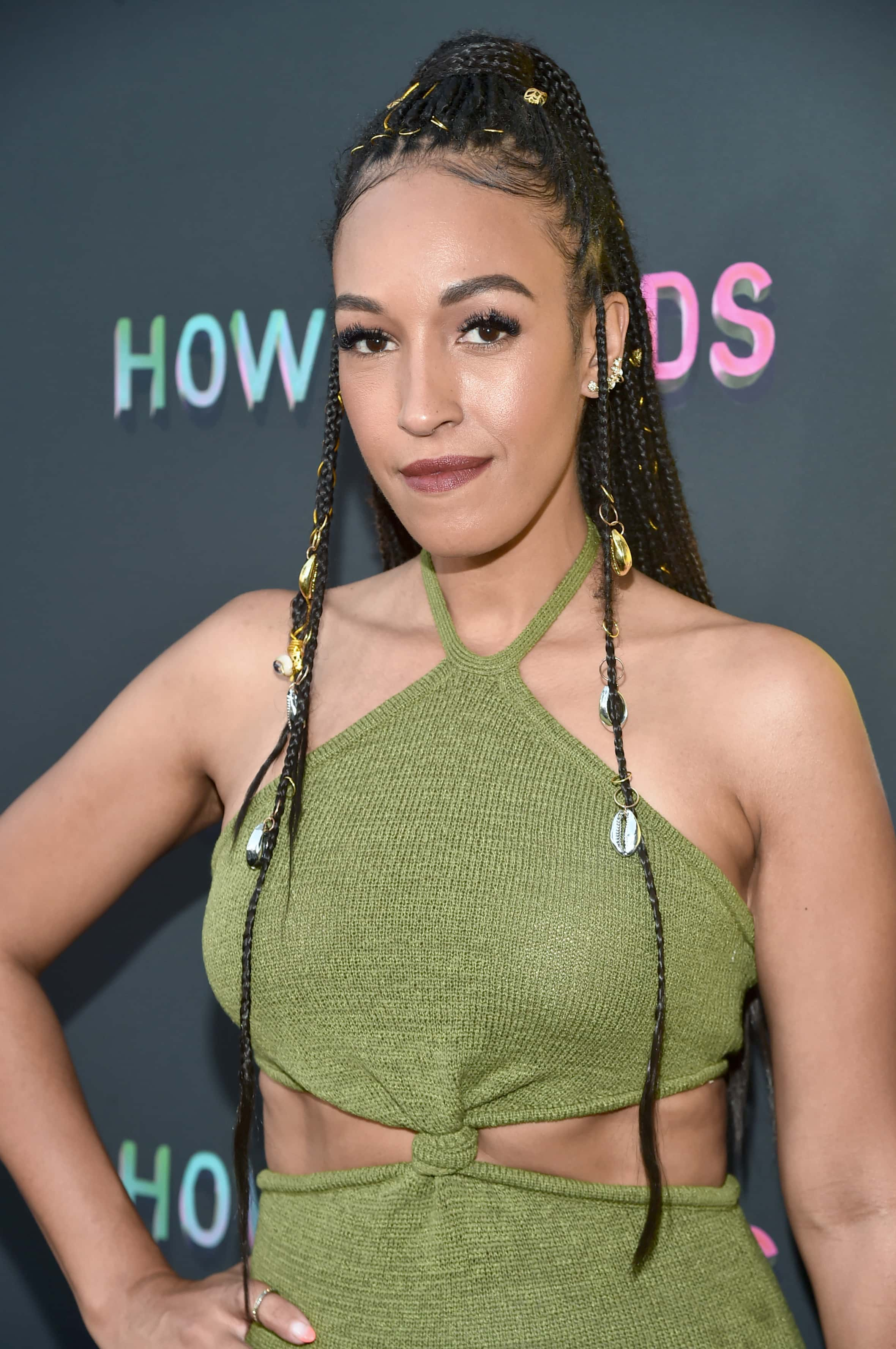 Noel Wells as D'Vana Tendi
Noel Wells is perhaps best known for her role as Rachel on Aziz Ansari's 'Master of None'. She has also appeared on 'Saturday Night Live' and the multi talented actor who is also a musician also wrote, directed and starred in the film 'Mr Roosevelt'. 'Star Trek: Lower Decks' is not the only animated series that Wells has been a part of. She has also lent her talents to the Cartoon Network animated television series 'Craig of the Creek'.
Eugene Cordero as Ensign Samanthan Rutherford
Actor, writer and comedia Eugene Cordero has starred in several series such as 'Other Space' and 'Bajillion Dollar Properties'. He has also had recurring roles on shows such as 'House of Lies', 'The Good Place' and was recently seen in the Disney + series 'Loki'. His film roles include 'Kong: Skull Island', the dramedy 'The Kings of Summer' and the crime drama 'The Mule'.
Jerry O'Connell as Commander Jack Ransom
Jerry O'Connell began his career in showbusiness at a very young age, but perhaps the role that stands out most for fans in his long career is his role in 'Jerry Maguire' where he plays Tom Cruise's biggest rival. He has also been a part of films such as 'Piranha 3D' and 'Joe's Apartment'. His small screen work inclues his role as Quinn Mallory in the show 'Sliders' and as Andrew Clements in the series 'My Secret Identity'. Jerry O'Connell is married to model Rebecca Romijn.
Who are the other stars?
The other stars of 'Star Trek: Lower Decks' include Dawnn Lewis and Gillian Vigman.
Creators
The creator of the series is Mike McMahan who also shares writing credits on the show. 'Star Trek: Lower Decks' premieres on August 12 on Paramount +. You can catch the trailer below.
Share this article:
star trek lower decks season 2 full cast list meet jack quaid tawny newsome paramount plus