Sinead O'Connor claims that Prince 'worshipped the devil' and 'battered women while high'
The singer, who has battled mental issues, made these claims while talking to investigating officers after the singer was found dead in 2016 Sinead O'Connor (Source:Getty Images)
Irish singer Sinead O'Connor claims that late singer Prince used to worship the devil and would also beat up women. When his death was being investigated in the year 2016, she told the police that he had put many women in hospital with his abusive behavior.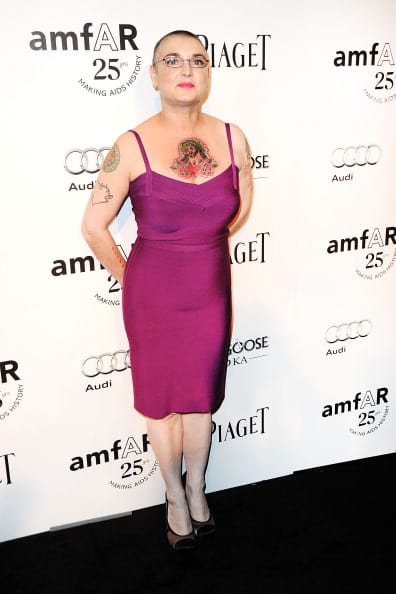 Sinead has battled with mental issues for many years and made her claims to Carver County Sheriff's Office, in Minnesota. The authorities have said they would not be filing any criminal charges over the music icon's death,reported TMZ.
It has been nearly two years since Prince passed away due to overdosing on Fentanyl.
O'Connor, who recorded 'Nothing Compares 2 U' written by Prince, spoke to the police after he died. In audio conversations, she revealed that he "used hard drugs" and " I know this because I spent time with the man." She also went on to say that Prince "had been violent to a number of women in his life".
"In the case of Prince, everyone is mistaken who believes that he did not have a drug habit for the entire of his life. He used hard drugs commonly. I know this because I spent time with the man. He did not release an album, which is called The Black Album. The reason he didn't, he told me himself, was that he had been taking so many dark drugs that he had had a vision from God and God had told him, the album [was] evil," she continued.
The singer admitted that she never saw Prince doing drugs as he would leave the room to do so though when he came back, his eyeballs would often disappear from his eyes.
She also made claims that he would worship the devil saying, "It's not just drugs he was into, it was darkness."
She also recalls how on one occasion, "tried to beat the s**** out of me" before she able to get away.