'The Good Place' star Jameela Jamil gets candid about her activism at SDCC 2019: 'We only listen to privileged people' The 2019 San Diego Comic-Con was not just the place for panel discussions, previews, sneak peeks and trailers of series, movies, and comics. It was also the place for people's voices to be heard. In an exclusive interview with MEA WorldWide (MEAWW) during SDCC 2019, actor, model, and activist Jameela Jamil, who stars in 'The Good Place', talked about the series ending and her activism.
Jamil often speaks her mind both as a woman and as her character in the series using her voice for good. Talking about if she has always been that way, she said, "My character just meant I was on a big TV show that my voice got amplified on. There is footage of me being an activist back when I was 19, talking on the news, about the way we talk about women's bodies. So I've been doing this for a long time. But this show and this character elevated me to a place where people finally listened to me."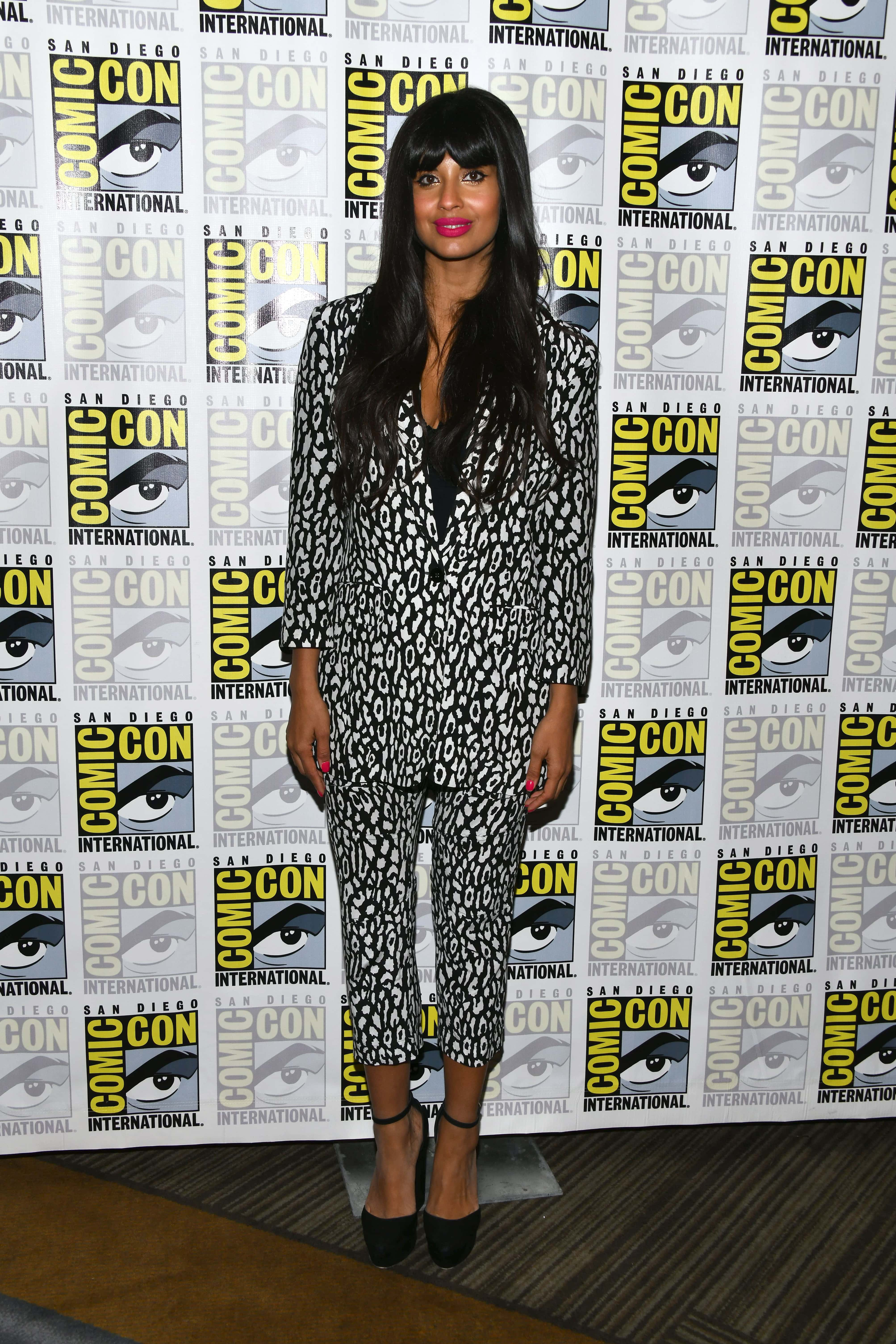 She continued, "We only listen to privileged people. When I was marginalized, poor and anonymous, I was saying the same things I'm saying now, but no one listened to me. People listen to me now with privilege and I understand that sometimes people think I am too privileged to speak out. But if I don't who will? We don't listen to the people we should be listening to."
On where she would like to see her character Tahani Al-Jamil end up, Jamil said, "I wish she would find some sex and love. I would love for Tani to find real love. But I would like to see her make peace with her parents. I'd like all of us to make peace with our parents. I think her storyline says so much that we miss about the impact your parents have on you for the rest of your life. The way it seeds in and out, in all these different ways and I think it's something to really pay attention to. It is a really important conversation. And I'm really glad it happened in such a stupid way with so many amazing name drops."
Watch more from the cast of 'The Good Place' here: