The San Diego Comic-Con 2019 had some impressive panels that truly treated fans with exciting new information, surprise guest appearances, and cool new trailers. Unfortunately, not every panel hit the mark and quite a few fell short of fans' expectations. Sure, even the ones that flopped did try to bring something to the table but that doesn't mean we can let them get away with leaving fans unsatisfied.
So, here are six of the biggest duds at SDCC 2019:
'Batman: Hush'
Fans had high hopes for 'Batman: Hush' but the animated movie, which made a surprise world premiere at the SDCC, managed to generate mixed reviews at best. Not everyone appreciated the departures the movie made from the classic comic book story and even though the film explored Batman and Catwoman's fan-favorite relationship it still failed to really connect with the expansive fanbase.
A lot of the fans took to Twitter after watching the movie and the reviews are hardly positive. "#BatmanHush is a complete and utter failure as an adaptation of one of the greatest Batman stories ever told. The changes are COMPLETELY unnecessary and rob the story of the emotional ties Bruce has to his past and the character of Tommy Elliot is a throwaway one at best," @AverageJoeArt, one from a fan who was extremely disappointed by the movie's storyline, wrote.
As much as we wanted this story told, at least some fans seemed to think DC ought to have just "hushed" this one up instead of delivering an unsatisfactory movie.
'Wynonna Earp'
The Syfy series was rescued by fans who loudly demanded a fourth season for the show and were understandably thrilled when their campaign succeeded. The show's SDCC panel celebrated Wynonna's triumphant return but didn't do much else. Maybe a trailer was too much to hope for but at least a release date for the new season or some details about the plot would have been nice.
'Game of Thrones'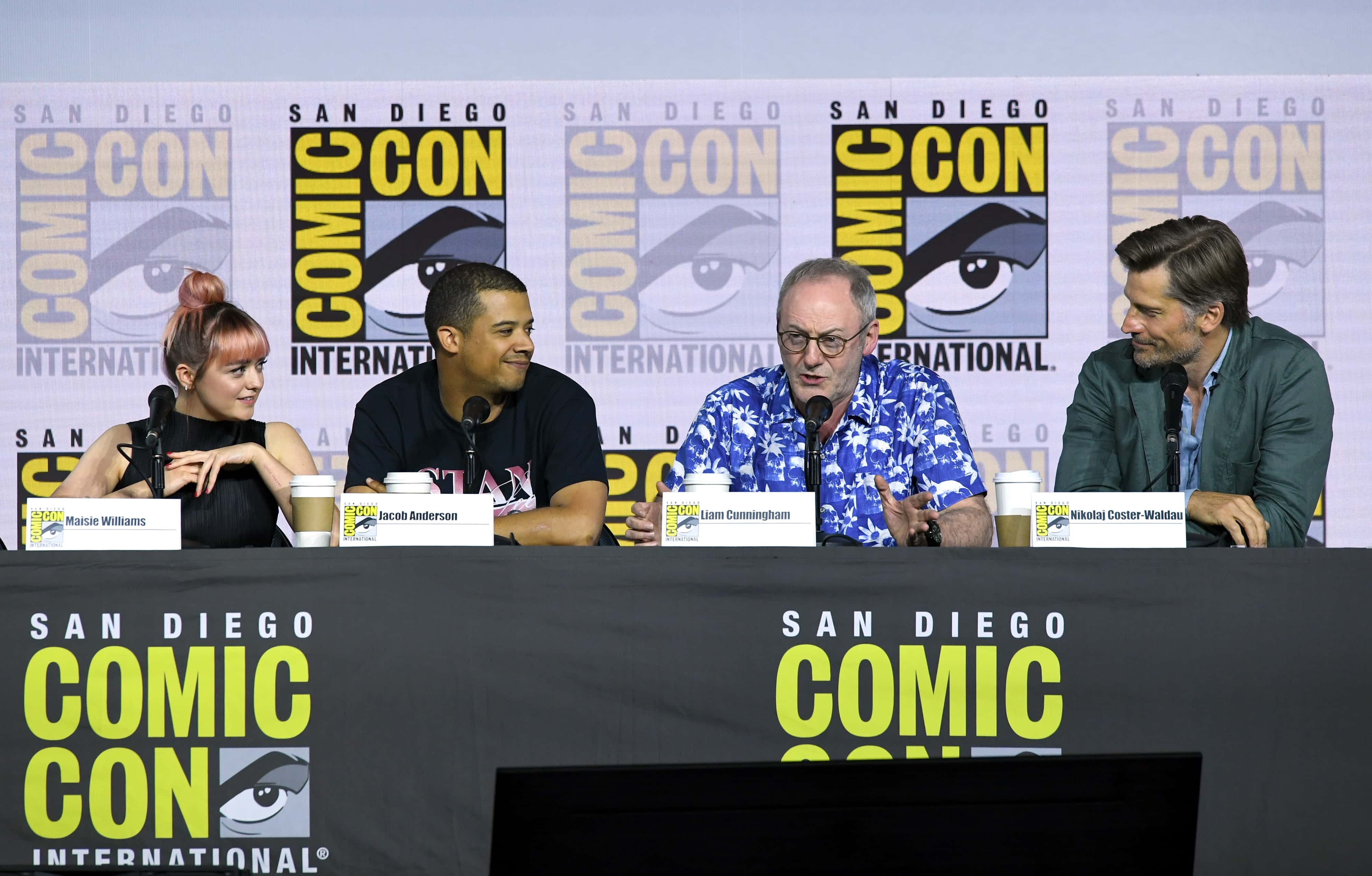 The HBO fantasy series may have ended but that doesn't mean fans are done questioning the show. Especially after that disaster of a final season, the people who attended the show's SDCC panel were hoping to get some closure.
Even the cast members who showed up for the panel couldn't stop themselves from cracking jokes about Season 8 and Nikolaj Coster-Waldau even got booed by fans for defending the show. While we can't condone such disrespect, it's not like the series treated Jaime Lannister any better.
'Batman Beyond' 20th Anniversary
When DC announced a reunion panel for the 20th anniversary of 'Batman Beyond' and teased an important announcement about the show, fans of the hit animated series immediately began speculating. We hoped for a movie, we prayed for a new season, and finally, we got… a Blu-ray release.
Sure that's nice too but after all that hype, a remastered release feels like an extreme let-down. Thankfully, the panel suggested a sequel may go into production if sales of the Blu-ray do well but that still feels like little more than a marketing strategy.
'Batwoman'
2019 is a big year for the Bat. Not only did the character, who celebrated his 80th anniversary this year, get inducted into the Comic-Con Hall of Fame, he also got a movie release ('Batman: Hush') and a spin-off TV show on The CW network starring Ruby Rose as Bruce Wayne's cousin Kate Kane, the Batwoman.
Fans flocked to the show's SDCC panel hoping to see the extremely popular actor but unfortunately Rose couldn't make it to San Diego. As much as her absence disappointed fans, we can't really hold it against her considering her busy schedule. That said, it would have been nice to see our newest Bat at the panel.
Marvel Studios, Disney+ series title cards
Okay, the Marvel Studios panel was hardly a total let down. The studio did drop some really exciting information during their Phase 4 reveal. There's a lot of shows and a lot of movies coming that has us extremely stoked for the future of the MCU. That said, what were they thinking with those title cards?
While 'Hawkeye', 'Eternals' and 'Blade' had relatively nicer ones, the logo for 'Thor: Love and Thunder' looks like it was ripped off from the poster of a pulp movie from the '80s (and not in a good way) and the one for the 'Loki' series looks like a child's drawing.
Seriously Marvel, do better! They can clearly afford it, now that 'Avengers: Endgame' has officially beaten 'Avatar' to become the highest-grossing movie of all time.
Disclaimer : The views expressed in this article belong to the writer and are not necessarily shared by MEAWW.
Share this article:
sdcc 2019 san diego comic con fails game of thrones batman hush beyond batwoman marvel wynonna earp