From Bella Thorne to Abby Wetherington, a look at Scott Disick's love life since Kourtney Kardashian It seems Scott Disick is already on the lookout for a match as he was seen having fun with Jake Paul's former flame Abby Wetherington as well as other girls, clad in bikinis, at a yacht party in Miami. He was seen enjoying a cigarette along with an Aperol spritz. The sighting happened last Friday, July 1, almost a month after he apparently broke up with Rebecca Donaldson following a brief romance.

As per reports, the 39-year-old had a conversation with Wetherington while donning a black Prada outfit and sunglasses. The 24-year-old model was also wearing black but it was a swimsuit. The latest public sighting of Disick with Wetherington came soon after it was reported that something is brewing between him and 42-year-old Kimberly Stewart as they were spotted together twice, over a week ago.
READ MORE
'Not invited': Kourtney Kardashian's ex Scott Disick won't be at her Italian castle wedding
'That could have been you': Scott Disick trolled after ex Kourtney Kardashian weds Travis Barker
But a source refuted the speculations as they said, "Scott is friends with the entire Stewart family, not just Kimberly. He's known them for years and has hung out countless times with her brother and dad, too. At this point, Scott and Kimberly have more of a sibling-type relationship and the romantic aspect just isn't there. There is no attraction there and Scott looks at Kimberly like a sister. Kimberly recently finished some work for Scott reorganizing his home so they've been spending more time together, but it's totally platonic."

However, it won't be surprising if Disick gets involved with someone once again after Donaldson because, in recent years, he's been associated romantically with several women after ending his relationship with Kourtney Kardashian.
Chloe Bartoli
Disick and Bartoli's names had been linked with each other on and off for many years. The two first reportedly dated each other in 2006 when the socialite and the mother of his children were on a break. Nearly a decade later, the duo again apparently came together as they "were seen getting cozy in Cannes during Scott's birthday bash."
Bella Thorne
Thorne was reportedly connected with Disick in 2017. They were seen quite close to each other during Cannes. The 24-year-old Disney alum said at the time, "Scott is really nice, sweet, charming. I don't drink, and he really drinks a lot. And it just ended up …I just wasn't down. I was like, 'I gotta leave.'"

She also added, "We were [at Cannes] a day and a half before I was like I'm booking my flight and leaving. I love to go out and have fun, I love to f–king dance, but I just don't party hardcore like that and it was way too much for me. I was like, 'Woah, this is not the way I live my life, bruh.'"
Bella Banos
2017 was seemingly Disick's back-to-back romance year as he was also linked to Banos at the time. But it was short-lived. In 2020, after he split with Sofia Richie, the father-of-three though went back to her and apparently kept it casual for some time.
Sofia Richie
Richie was Disick's longest partner after Kourtney. The two had been together for approximately three years — from 2017 to 2020. The alleged reasons behind the break-up were the Talentless founder's "past traumas" and Kourtney. An insider at the time had said, "Scott had gone back to his old ways and Sofia got fed up. Kourtney didn't make it easy for her and you can only tolerate that kind of treatment for so long."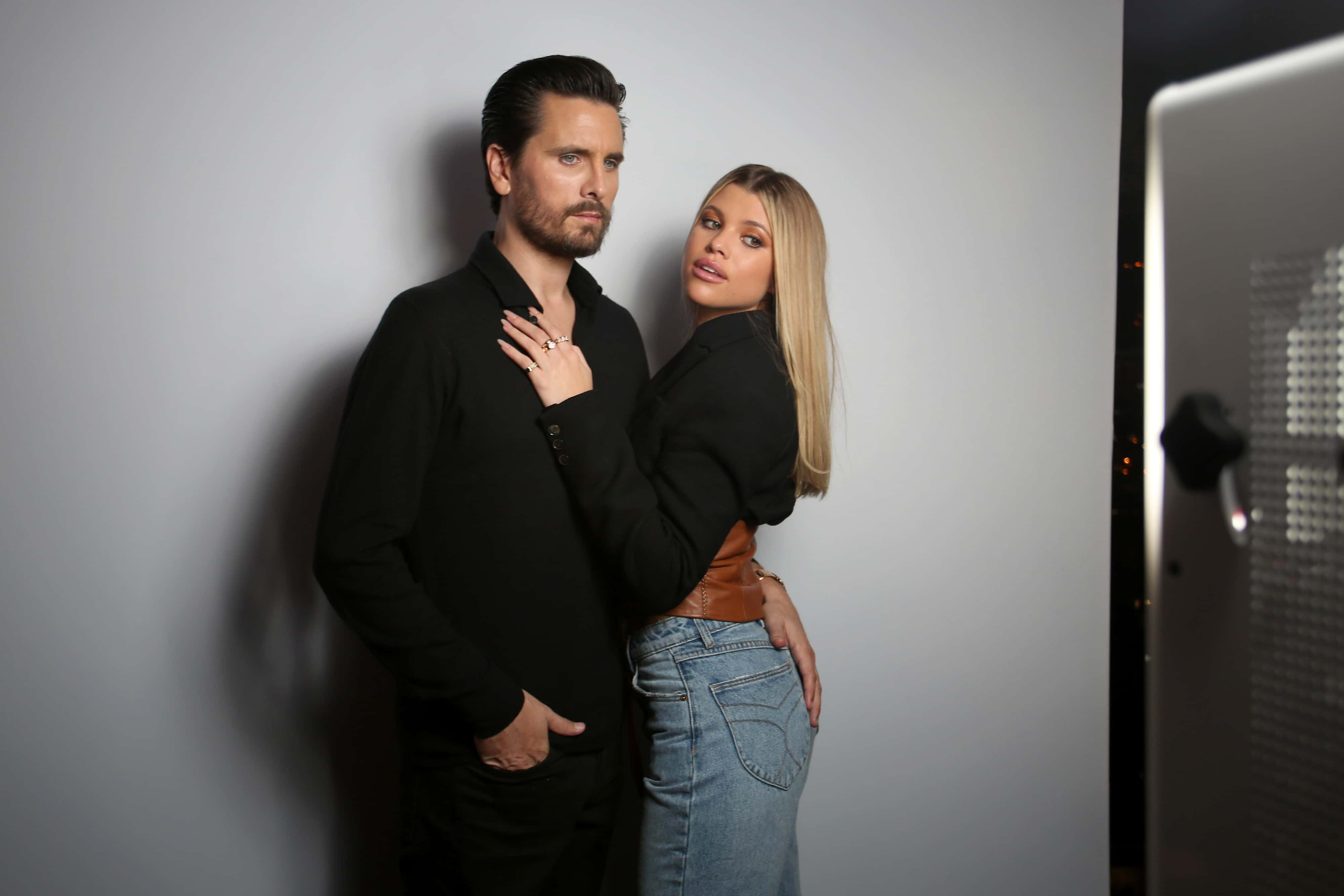 Amelia Hamlin
After Richie, Disick reportedly moved on with Hamlin — Lisa Rinna's daughter. "In November 2020, Disick and Hamlin seemingly solidified their status as they walked the beach together in Malibu. Us Weekly confirmed the pair's split in September 2021," US Magazine reported.
Rebecca Donaldson
Donaldson's name was reportedly initially linked to Disick in April 2022. Days later, they went together for the premiere of 'The Kardashians'. However, in June, it was said "that the duo called it quits, with a source noting that they were 'never serious.'"