Why did Scott Disick and Amelia Gray Hamlin split? Model wrote, 'this is it'
The couple had been 'in a tough spot' ever since Kourtney Kardashian's ex, Younes Bendjima shared messages allegedly from Disick in August Scott Disick and Amelia Gray Hamlin have officially called it quits, reports cite. Disick, 38, and Hamlin, 20, were first romantically linked in October 2020. The couple had been 'in a tough spot' ever since Kourtney Kardashian's ex, Younes Bendjima shared messages allegedly from Disick in August. "Yo is this chick ok!????? Brooo like what is this. In the middle of Italy, " Disick reportedly messaged Bendjima, 28, about their mutual ex' PDA with Travis Barker.
"Amelia was the one who ended things, " an insider reported. The insider also noted that their split "wasn't related to the messages Scott sent about Kourtney," and that "this breakup was coming regardless". Another source added, "They're both taking it in stride."
READ MORE
Why did Kaley Cuoco split with Karl Cook? Couple broke up after 3 years of marriage
Why did Matthew Perry and fiancee Molly Hurwitz split? 'Friends' star 'flirted with other women'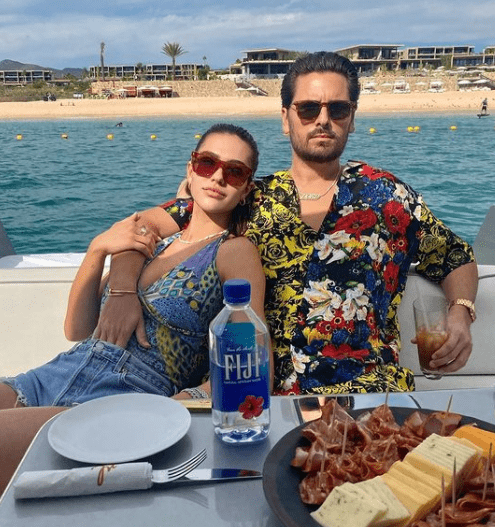 Amelia Gray Hamlin hinted at the breakup on social media by posting a quote on Monday, September 6. "Never settle for less. Not with your jobs, your friends, and especially not with your heart. Continue to seek what you are looking for and do not shrink yourself for the sake of other people. You deserve the best, " the quote read. Amelia captioned it as "This is it."
Following the social media fiasco when Younes Bendjima shared Scott Disick's messages about their mutual ex, an insider at the time reported that Amelia stood by her boyfriend during the rocky time. "Amelia is standing by Scott's side and is just supporting him. She knows what he thinks about Kourtney and Travis, so she more just feels bad that Younes did that to Scott, " adding, "She's embarrassed for him." The insider also noted that Disick was 'not happy' about his message being shared. "He [Scott] DM'd him [Bendjima] when he was in a heated moment and was just looking for him to react the same way being that they both dated Kourtney. Scott's sick of seeing photos of them splashed everywhere."
'KUWTK' star, Kourtney Kardashian and Scott Disick dated on and off from 2006 to 2015 and share son Mason, 11, daughter Penelope, 9, and son Reign, 6. Kourtney and Bendjima had an on-off romance for three years until 2019.