Randy Dalo: Man sues fentayl-addicted anesthesiologist after he WOKE UP during back surgery SAN DIEGO, CALIFORNIA: A patient from San Diego who awoke during surgery has sued his fentanyl addict doctor for allegedly failing to adequately anaesthetise him. The fishing boat captain Randy Dalo claims to have nightmares about waking up as a result of the back surgery he underwent in 2017.

Randy claims that anesthesiologist Dr Bradley Hay, who was discovered passed out in the toilet with his pants down and surrounded by needles containing opioids hours after the procedure, did not administer the required dosage to allow him to sleep through the procedure. The UC San Diego Medical Center and staff are also named in the case as defendants for allegedly concealing up the incident, along with Hay, who renounced his medical licence in 2018.
READ MORE
Who is Michael Borremans? Eagle-eyed web sleuths spot something very sinister in SICK Balenciaga campaign
Who is Autumn Goncalves? Sister of slain Idaho University student urges parents to bring their children home
Randy needed back surgery after years of strain on sportfishing boats in San Diego. He said that the procedure had a significantly negative impact on both his physical and mental well-being. Although he was certain that he had woken up in the middle of operation, his wife Karen Dalo, a nurse at the same hospital, dismissed his concerns. In an interview with the San Diego Union-Tribune, Karen said that she directly selected the surgical team that would operate on her husband, however, she was unaware that the anesthesiologist she had picked would ultimately be replaced by Hay.
Hay was still a resident at UCSD in 2003 when he started stealing addictive painkiller and injecting himself in the restrooms, according to court documents. His coworkers had discovered him high in the hospital in 2008 so he was sent for a three-month treatment programme before coming back to work in November. He was sober up until 2014 but according to the records, by April 2016 he was back to stealing and using fentanyl in the hospital. Hay acknowledged using the medicine five to eight times per day while in the hospital in a 2019 deposition.
Eugene Iredale, Randy's attorney, charged Hay with stealing fentanyl intended for patient use and fabricating paperwork to indicate that all of it was administered during the procedures. Iredale asserted that this addictive habit resulted in negligence and Randy waking up during his surgery which resulted in fights with his wife and discouraged the man from having the second procedure for his back that he needed. According to UCSD, Randy received the proper dose of anaesthesia from Hay and that Dr Gerard Manecke Jr, a former chief of anesthesiology and anesthesiology nurse Tammy Nodler "in no way contributed to the injuries."
"We are deeply sorry that a former member of our team violated hospital policies and standards, our trust, and the trust of his patients and co-workers," the hospital said in a statement. Hospital representatives declined to comment because the lawsuit was still pending. Randy claimed that despite being adamant about waking up during surgery, he originally abandoned the idea after arguments with his wife. Karen started to question Manecke and Nodler about her husband's surgery in the months following their argument, during which she discovered that Hay experienced a "breakdown" after the procedure.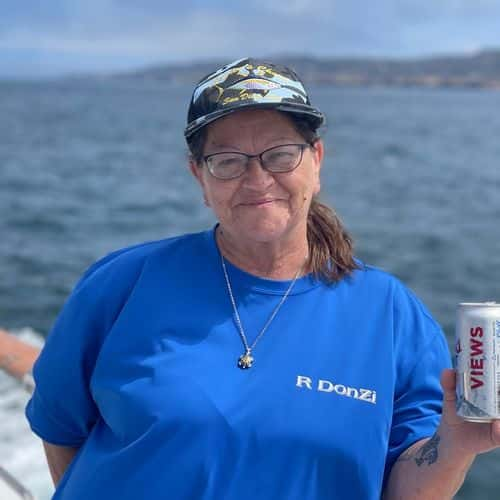 Karen revealed that she came to the dreadful conclusion that her husband was always speaking the truth when she learned about Hay's licence suspension in November 2018. Iredale, who will represent the couple in court, claimed that the hospital will be held accountable for failing to disclose Hay's drug use. According to Iredale, Hay had been caring for roughly 800 patients at the time of his recurrence. "They've just resisted acknowledging what happened was wrong, and accept responsibility for it," he said.