Who is Autumn Goncalves? Sister of slain Idaho University student urges parents to bring their children home
'This person is dangerous and he is not in custody!!! how police say no threat MAKES NO SENSE,' wrote late Kaylee Goncalves's sister Autumn Goncalves Warning: This article contains a recollection of crime and can be triggering to some, readers' discretion advised
MOSCOW, IDAHO: The heartbroken younger sister of one of the slain University of Idaho students has made an anguished plea on Instagram, Wednesday, November 16. Autumn Goncalves, sister of Kaylee Goncalves has urged parents to bring their children back home and out of the university claiming it is not safe, despite authorities saying there is no threat. "if you have friends, family or loved ones in moscow our family encourages you to get them home," she wrote.
Four students at the University of Idaho were killed in an off-campus housing unit on Sunday morning, November 13, in an "isolated, targeted attack," said the police. Xana Kernodle, 20, of Post Falls, Idaho; Madison Mogen, 21, of Coeur D'Alene, Idaho; Kaylee Goncalves, 21, of Rathdrum, Idaho; and Ethan Chaplin, 20, of Conway, Washington; were stabbed to death, leaving the walls of their leased home dripping with blood.
READ MORE
How 'CRIME OF PASSION' left 4 Idaho University students dead as families mourn 'young lives lost too soon'
Who is Christopher Jones? Ex-football player accused of late night shooting at University of Virginia
Autumn Goncalves who is in her late teens wrote on Instagram, "no one is in custody therefore no one is safe. whoever did this ...is still out there and if he is sick enough to murder FOUR sweet, innocent humans so brutally. he is sick enough to do it to anyone else." Autumn further added that her family was shocked by the brutal murders. "Our family was dreading the answer for "how" and we all knew that no matter the answer we wouldn't like it. but we got back the worst possible answer. the most gruesome way. one person against four."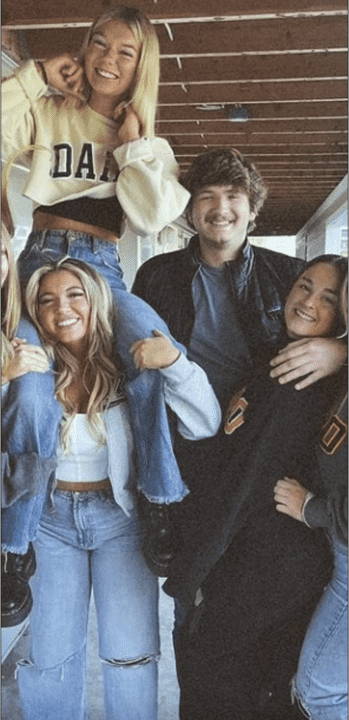 She urged the people of the small town of 25,000 people to leave immediately, reminding everyone how the killer is on the loose, and questioned why police say there is no threat. "This person is dangerous and he is not in custody!!! how police say "no threat" MAKES NO SENSE. my sister's (maddie and kaylee) did everything right. they went out together, they locked their doors." Autumn remarked that Maddie and Kaylee were smart people and the tragic incident still happened to them. "They were smart and they were fighters and this STILL happened. no one is safe, please get your loved ones home."
The murders seem to be a "one-off type of incident," according to Mayor Art Bettge who changed his statements from the previous day after further details were revealed. He added that nothing was taken from the area and that "something had occurred that resulted in these deaths." No arrests have been made or any person of interest suspected in the heinous crime.
Share this article:
Who is Autumn Goncalves? Sister of slain Idaho University student urges parents to bring their children home