Queen Elizabeth funeral: Mourners asked NOT to leave Paddington Bears and marmalade sandwiches LONDON, ENGLAND: As the world mourns the sad demise of Queen Elizabeth II and tributes continue to pour in, Royal Parks officials have now asked mourners to stop leaving Paddington Bear and marmalade sandwiches to pay tribute to the Queen. However, the authorities have suggested bringing unwrapped flowers instead.
Royal Parks which is considered to be the dedicated site for tributes at Green Park stated that only unwrapped floral tributes can be left in memory of the former monarch. Meanwhile, children across the country have paid homage to the long-standing queen with teddy bears and marmalade sandwiches.
ALSO READ
'She wasn't putting it on': David Attenborough remembers the Queen joking about her own death
Undercover monarch: How Queen Elizabeth II royally pranked two unsuspecting US tourists who didn't recognize her
According to DailyMail, the authorities encourage people to leave only organic material so that it can be easy to decompose. In a statement on their website, Royal Parks said: "Unfortunately, no gifts and artifacts will be accepted and the public will be asked not to bring these to the parks." It further added, "Non-floral objects/artefacts such as teddy bears or balloons should not be brought."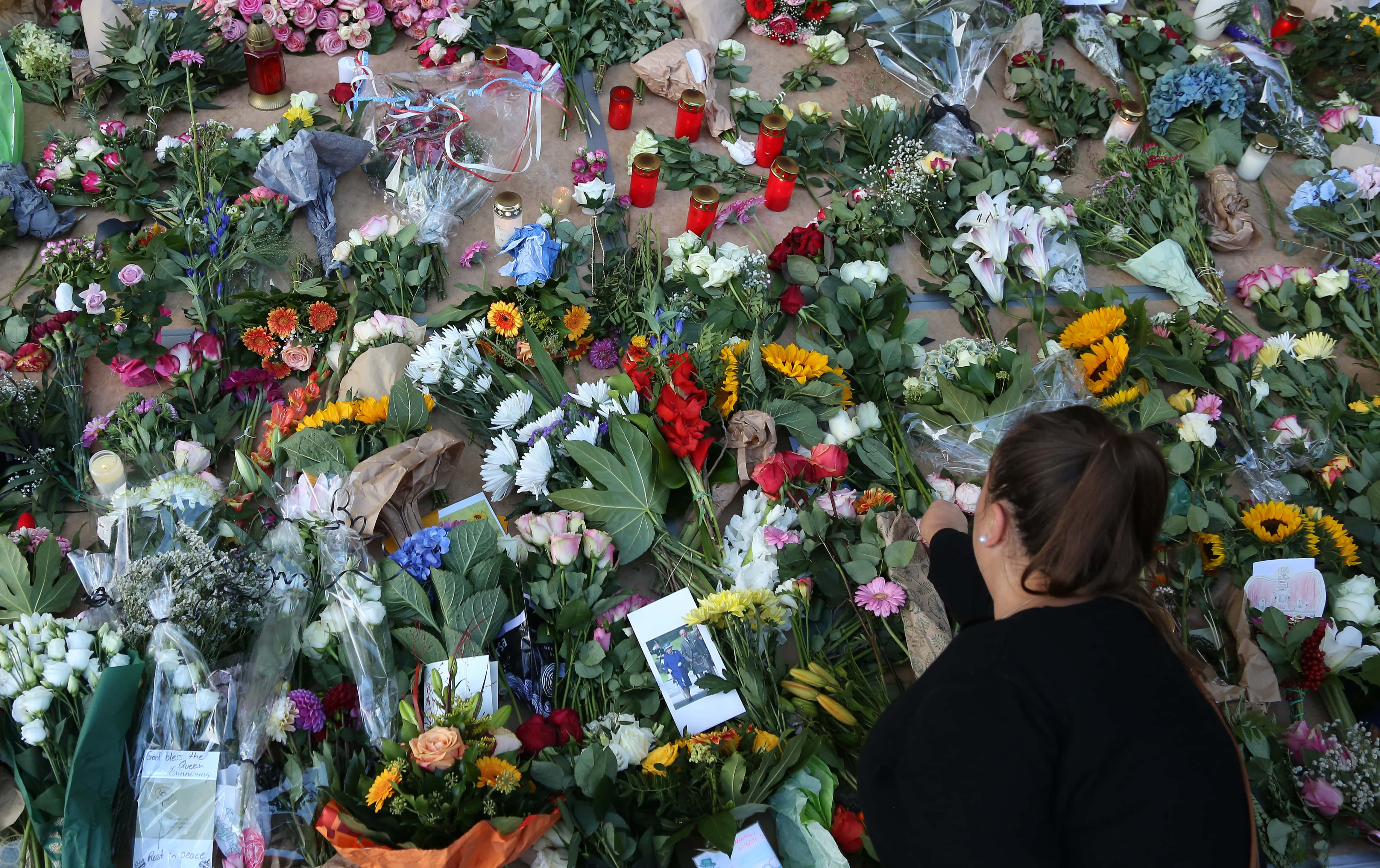 The statement also said, "In the interests of sustainability, we ask visitors to only lay organic or compostable material. The public will be asked to remove all wrapping from floral tributes and place these in the bins provided. Removing the wrapping will aid the longevity of the flowers and will assist in subsequent composting which will start between one week and a fortnight after the date of the funeral." It further added, "Cards and labels will, however, be accepted and will be periodically removed by The Royal Parks' staff and contractors for storage offsite. This process will be carried out with discretion and sensitivity. Visitors must not leave artifacts in any other areas of the parks.
The Royal Parks officials also explained, "Tributes will be left on site until all ceremonial activity has taken place. It is expected that all floral tributes will be removed from park areas from seven to fourteen days after the date of the funeral." Further, it stated, "Tributes will be monitored throughout and if floral tributes have deteriorated, they will be removed and taken to the Hyde Park nursery for processing to prepare them for composting."
Paddington Bear and marmalade sandwich turned popular after the release of a video from the platinum jubilee celebration of Queen Elizabeth II. In the video, Queen explored the humorous side of her when she took a sandwich out of her bag that she keeps for later. The official Twitter handle of Paddington Bear also paid tribute to her with a tweet that read, "Thank you Ma'am, for everything."