Why did Rita Ora and Calvin Harris split? DJ didn't let singer perform their songs after calling her 'talented' Rita Ora recently made headlines after she and her boyfriend Taika Waititi showed some PDA with Tessa Thompson on Sunday, May 23, in Sydney, Australia. Although Ora and Waititi seemed to be very much in love, the singer has had her fair share of heartbreaks along the way. However, one particular relationship stands out and that was with Calvin Harris.
Ora's relationship with the famous DJ began in April 2013. The pair were together for about a year before they called it quits in June 2014. Although the reason behind their breakup was not revealed initially, giving off the impression that the two were still on friendly terms, the nasty undertones of their split soon became public.
READ MORE
Rita Ora, Taika Waititi and Tessa Thompson get cozy in Sydney, Internet asks if it's an 'open relationship'
Was Rita Ora forced to quarantine in Australia? Armed officers escort singer after backlash over 'The Voice' trip
Why did Rita Ora and Calvin Harris split?
At the time of their split, sources reported that Harris and Ora broke up because he wanted more privacy. But apparently, the 'For You' songstress was completely left in the dark about their breakup and only got to know that Harris had ended things when he publicly announced their split in a since-deleted tweet on June 6, 2014. "To address speculation — myself and Rita ended our relationship some time ago," he wrote, Insider reported. "She is a beautiful, talented woman & I wish her all the best."
Things got further heated up when Harris refused to give Ora legal permission to perform any of the tracks he worked on, including her hit single 'I Will Never Let You Down', which she had planned to perform at the 2014 Teen Choice Awards. Ora had worked with Harris on some major tracks when they were together.
"For anybody who doesn't understand how it works, he wrote and produced the song," Ora explained to Ryan Seacrest while appearing on On Air with Ryan Seacrest in 2014. "So he has to approve anything TV-wise for anybody who doesn't get it. And obviously, he owns the rights to it and he didn't approve the Teen Choice Awards." She claimed that she wasn't shocked by Harris' ''last minute change'' of heart. ''I could have got told a few weeks earlier, you know. That would have been nice. It was a last-minute change, but you know what, it happens and we move on and move forward ... It is what it is, man. You know, you write a song with somebody, and I guess there's some stuff that comes with it ... Everything happens for a reason, that's how I look at it," she said.
Since her words could be misconstrued by his fans, Harris went on record on Twitter to tell the world his side of the story after her interview. "You'll only know 1 side of the story RE Teen choice awards because I choose not to talk to the papers about every aspect of my personal life," Harris tweeted, adding a hand-clapping emoticon, appearing to signal he was sarcastically applauding Ora for her comments, according to Us Weekly. "But just know I had a damn good reason."
The pair have since moved on with different people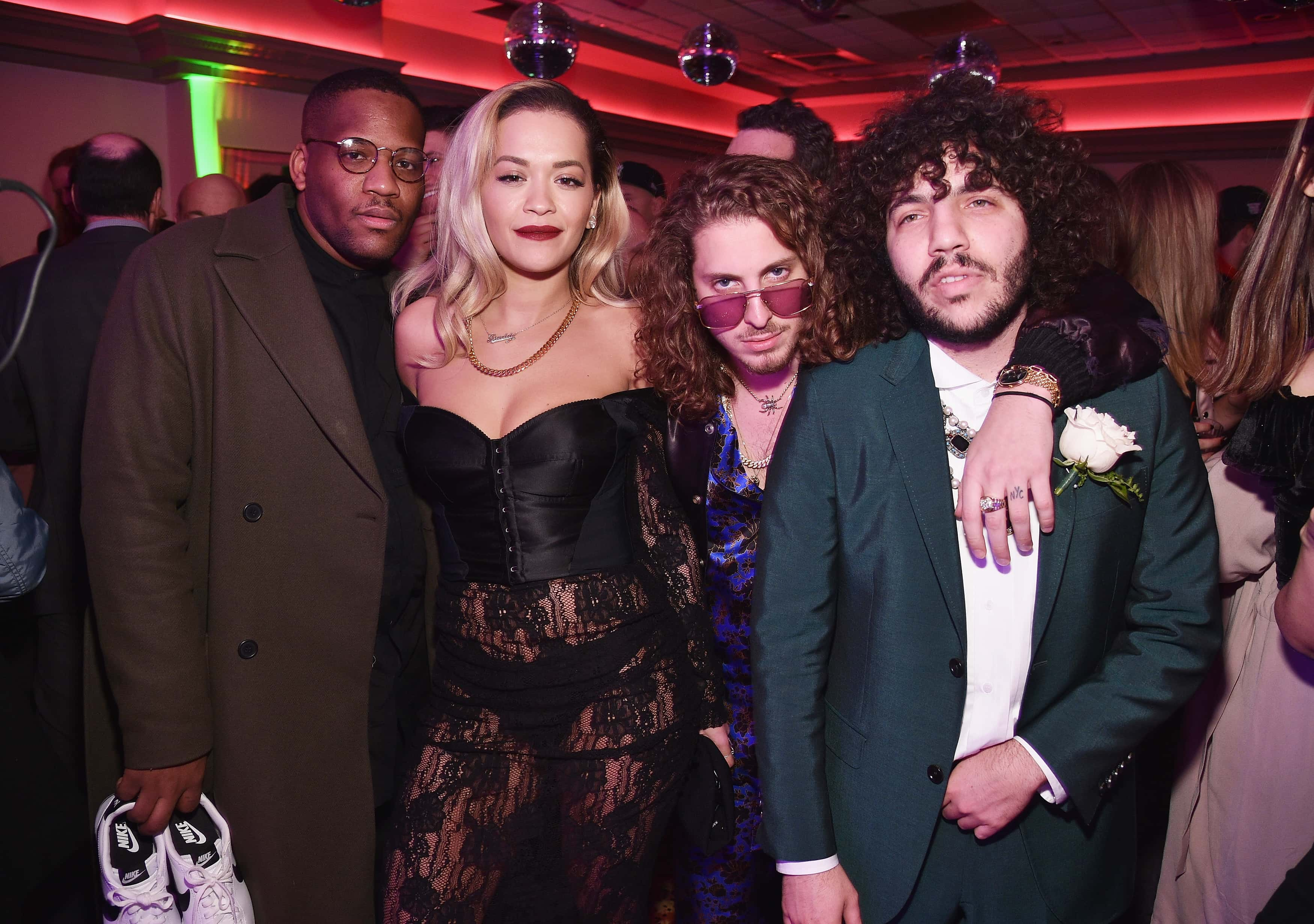 Just a year after ending things with Ora, Harris began dating Taylor Swift in 2015. However, that relationship too did not last long and they called quits in 2016, only after a year of dating. Later, the EDM star criticized the Grammy-winner after news broke that she had ghostwritten a song for him.
After Harris, Ora began seeing Grammy-winning producer Andrew Watt in 2016. They dated for more than two years before they went their separate ways. At present, she is dating film director Waititi, who is best known for his work on movies such as 'Thor: Ragnarok' and 'JoJo Rabbit.' The couple is yet to go on record regarding their romance despite the fact that both of them have looked very much like a couple since April 2021. They have recently attended the world premiere of RuPaul's 'Drag Race Down Under' at the Sydney Opera House apart from taking romantic strolls around Sydney, Australia.
On Sunday, following an all-night party at Taika's home in Sydney, the singer was seen laughing and leaning in for a kiss from her director beau while relaxing outside with the Thompson. The trio seemed to be in good spirits in photos obtained exclusively by MailOnline, as they wrapped their arms around each other and smiled over al fresco drinks. Their demeanor led many to wonder if Ora and Waititi were in an open relationship.