'Record of Youth' Episode 14 Review: Jeong-ah tells Hye-jun that they should break up, but she loves him still 'Record of Youth' Episode 14 continues to drag its feet when it comes to portraying how Hye-jun would treat his detractors. While we do appreciate the fact that Hye-jun doesn't want to pander to media gimmicks and use someone after their death to be able to come out of a situation, we don't understand why a man who has so far managed his career and life independently refuses to take an active part in coming up with ways to battle all the scandals that have surfaced mainly due to fake news. This frustration that we feel increases further because Jeong-ah also decides to step in to protect the man that she is in love with and that is how, we see her tell Hye-jun that she loves him and follows that up with how the two of them should break up.
Just to be clear, Jeong-ah hasn't got sick of Hye-jun or his stardom. She is not tired of all the scandals that get printed about her boyfriend, and despite feeling uncomfortable about how Hye-jun's ex-girlfriend is now his lawyer, she doesn't say a word about it. Just like us, Hye-jun is also confused about why she wouldn't argue with him, or would never feel annoyed about all that she has to go through because of Hye-jun. So he asks her why she won't express herself honestly in front of him and she says that she is worried that the two of them would end up like her parent.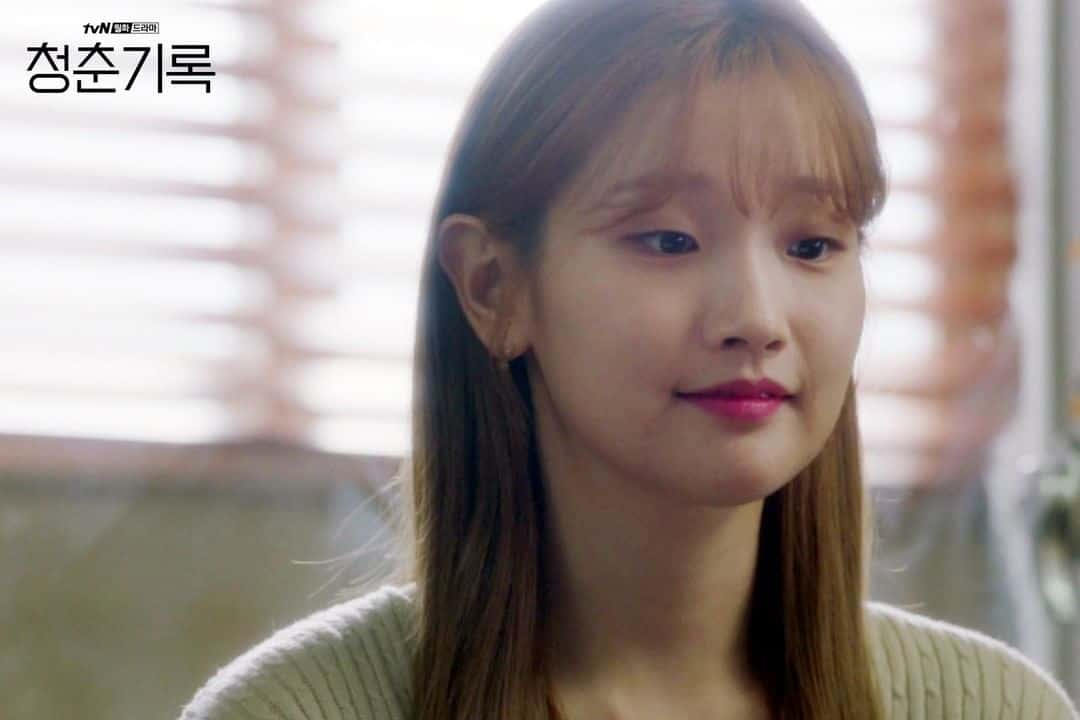 For someone who has only seen arguments as a sign of hatred, it is interesting how she internalizes the same in her relationship. The one thing that this show has consistently excelled in despite the flaws with its screenplay and plot is how much it works on portraying the cycle of trauma. Jeong-ah doesn't find it easy to even trust a person enough to invite them home and we saw how long it took for her to invite Hae-hyo to hers. So for her to build up the courage within to give a relationship a hand is something applause-worthy in itself. So when she says she is worried that the two might break up, or that the future is uncertain, she doesn't mean to hurt Hye-jun. It is just a self-defense mechanism that she had always used. Hye-jun manages to break through all of this with a sincere confession of how the two of them would not end up like Jeong-ah's parents because he loves her too much for that.
Jeong-ah, who not only knows but appreciates the time and effort that Hye-jun puts into their relationship despite being busy with the schedule doesn't chalk his confession up to being melodramatic but is touched that Hye-jun would feel so towards her. However, things cannot be warm and rosy all the time and that's when we see the reporter who outed half-baked information about the Charlie Jung case also publish news about Hye-jun and his girlfriend who happens to be a makeup artist. So the pressure that Jeong-ah feels after this article about their dating is published and what could possibly be as more pressure is when she learns of other people who are eagerly waiting for Hye-jun to fall is what may have led Jeong-ah to request that the two break up.
We also see the reporter who published the news of her dating Hye-jun meet Jeong-ah at her salon the day that she had originally planned to go out on a date with Hye-jun. Something huge must have been discussed in the meeting because Jeong-ah seems extremely nervous after it and the matter of wanting to break up also arises after this. While we wonder how this is going to be resolved, another thing that this episode addresses finally is the insecurities that both Hye-jun and Hae-hyo have around each other. From the days when Hye-jun would feel embarrassed to be around Hae-hyo because of his family's situation when the two were in school to now when Hae-hyo is extremely embarrassed that he let his mother lead him into a situation that was no good, things have come full circle for both of them. The fact that the two accepted their feelings instead of just burying it for the sake of their relationship is a great way to showcase how friendships are beyond all of this.
As the finale week draws close, we wonder how things will turn out for the characters of the show. 'Record of Youth' originally airs on tvN on Mondays and Tuesdays in South Korea and can be streamed on Netflix in the US.