"He broke my fingers, fractured my skull": Real Housewives of Dallas's D'Andra Simmons reveals domestic abuse horror
D'Andra Simmons opens up about her domestic abuse situation from 10 years ago after the death of acquaintance Donna Alexander 'Real Housewives of Dallas' star D'Andra Simmons got candid about her personal experience with domestic violence and an abusive ex-boyfriend after the passing of one of her acquaintances.
As reported by Fox 4, after the death of 'Anger Room' founder Donna Alexander, Simmons shared, "Successful women, that it looks like they have everything going for them from the outside, but then there's a secret they're hiding." The recent fight between Simmons and Leanne Locken on the show also took place at the Anger Room.
Alexander passed away on September 21 once she was taken off life support after an assault by her estranged husband. The man accused of killing her, Nathaniel Mitchell, is currently in the Tarrant County Jail and has been charged with murder.
The 49-year-old Simmons then opened up about an abusive relationship she was in around 10 years ago and shared, "He broke my fingers, he fractured my skull, I had internal bleeding. At the end of the time, I remember saying to him, 'I can't do this anymore'."
"I tried to call out, and all the phones, he destroyed all the phones. They were either broken or he threw them away. I couldn't use the phone; I couldn't get out the door. I said, 'There's a rifle in the back room.' I said, 'Just go, it's loaded. Just put it to my head and shoot me because I can't do this anymore'," she continued.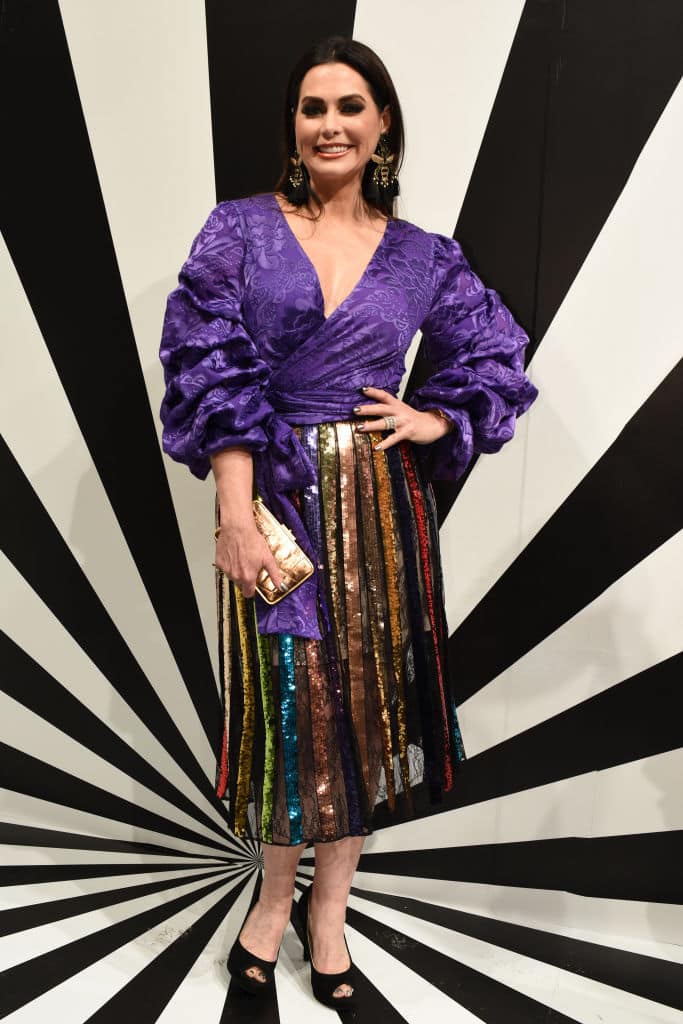 Simmons then resorted to taking refuge at a women's shelter and also got counseling in order to help her leave the situation. "The message that you want to send other women who feel like they're kind of stuck in a situation like you were in. Get out. The counseling and get the encouragement to be able to leave because I promise you, I was there." 
"I wish I had talked to somebody a long time before I did. If I had, I would have been out a lot earlier. Luckily I didn't lose my life, but Donna did, and don't let her death be for nothing," she continued. 
Born and raised in Dallas, Simmons is one of the crown jewels of the social scene who comes from a wealthy family and a prominent last name. She lives in the exclusive Highland Park neighborhood with her photojournalist husband, Jeremy.