'Ramy' Season 2 Ending Explained: What happened to Ramy's marriage with Zainab? Will Sheikh Ali return? Spoilers for 'Ramy' Season 2
Much of what 'Ramy' on Hulu is about is a millennial American Muslim who grappling with his faith and lifestyle, to the judgment of his friends and family. That millennial is Ramy Hassan, played by co-creator of the show, Ramy Youssef. Youssef had won a Golden Globe Award for Best Actor in a Television Series – Musical or Comedy for his portrayal in the first season.
As in Season 1, Season 2 shows us a Ramy who seems to want to change but does not understand that it comes from within – which is why he has chosen Sheikh Malik Ali (Mahershala Ali) as his mentor, a Sufi leader, to guide him on to the right path of being a Muslim. In the process, he gets closer to Sheikh Ali's daughter, Zainab (MaameYaa Boafo).
When the season begins, Ramy is dealing with the mixed feelings of having slept with his cousin, Amani Hassan (Rosaline Elbay) when he went to Egypt for his grandfather's funeral. The final episode of the second season of 'Ramy' begins with a flashback from that time and it shows us that Amani ended things with Ramy when it became clear that he was not serious about a relationship between them.
Fast forward to the present day, Ramy's family is excited about his wedding. In her excitement, Ramy's mother, Maysa (Hiam Abbass), told his relatives which lead to Amani and another cousin coming to New Jersey for Ramy's wedding.
However, it's clear that there are still unresolved feelings between Amani and Ramy, and the night before the wedding, when the two of them go to the grocery store to get some supplies, they end up kissing.
Now, Ramy is conflicted but his friends comfort him saying he can take on multiple wives. Once the wedding is done and Ramy and Zainab spend the night together, Ramy gets talking – and it's the kind of talking that we know will lead to something dangerous.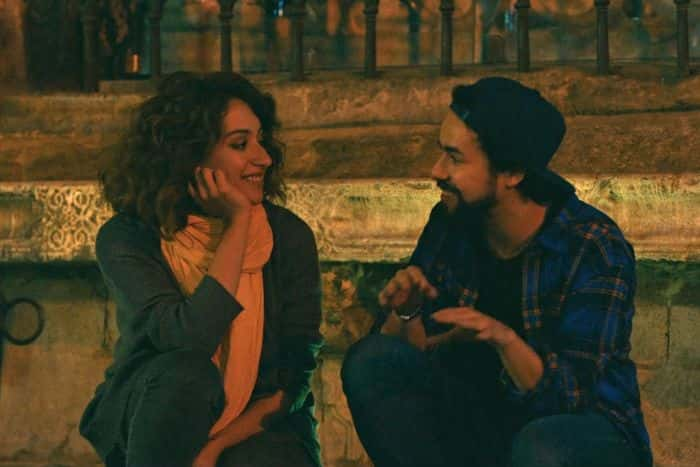 Of course, as expected, Ramy spills everything about wanting to take on multiple wives like the Prophet Muhammad and how he spent the previous night with Amani. Disgusted, Zainab leaves him – the next morning, Sheikh Ali is present, perhaps to teach Ramy a lesson.
But all the Sheikh does is point out that Ramy is a lost cause and the latter is starting to get frantic – if a Sufi leader does not believe in the goodness in him, then who will? Perhaps that is Ramy's greatest flaw – expecting his goodness to come from others, without deciding to change for himself. Sheikh Ali also informs Ramy that the man beat up by Ramy's friend, Dennis in an earlier episode had died.
To recall, Ramy's "friend", Dennis was a former soldier who converted to Islam. On getting triggered by prayer sounds, he beat up one of the white men who were protesting against Muslims in their community.
Ramy is slowly starting to learn the consequences of his actions, but this is not enough. He goes back to Amani and tells her that they are meant to be together. But Amani has understood that Ramy only goes to her when he wants to run away, and she too turns away from him. Left with nothing except Boomer, the dog that belonged to Dennis, Ramy goes to the latter's Land Cruiser. He searches for the car keys and gets them. He starts the car and sits in silence.
Where will Ramy go now and what will he do? What will happen once his family finds out about his marriage and Amani? We can't know for sure yet, but it is excepted to be revealed in Season 3, which is a near certainty considering the rave reviews the second season got. We also don't know whether Sheikh Ali will return since his story seems quite wrapped up. However, having Mahershala Ali in the role was an absolute pleasure to watch.
'Ramy' Season 2 is available for streaming on Hulu on May 29.