Make yourself free this Friday as 'Queer Eye' season 4 finally releases on Netflix.
Ever since its season 1, which premiered on February 2018, the Fab Five - Antoni Porowski, Bobby Berk, Jonathan Van Ness, Karamo Brown, and Tan France - has given us a lot of laughs and tears both sad and joyous. One needs to up one's emotional strength to sit and watch an episode of 'Queer Eye', and it looks like season 4 of the series is not going to be any different.
From the day the Emmy Award-winning series revealed that 'Queer Eye' has been renewed not just for season 4 but season 5 as well, it has left everyone curious as to whose lives the gang will be transforming again. This season the Fab Five head over to Kansas City, Missouri to help heroes and break barriers.
While there is little to no time left for the series to release on the streaming giant, here is a rundown of the heroes whose lives the Fab Five transform.
Kathi Dooley—Without Further Ado
Jonathan returns to his hometown to give his high school music teacher, Kathi Dooley a makeover. Dooley who is around 60 years old has been a teacher for over 30 years and is dedicated to her job. She also hasn't changed her hairstyle in 30 years and wears a fiery red mullet. The Fab Five help Dooley to see the love her community has for her.
Wesley Hamilton—Disabled But Not Really
Thirty-year-old Wesley Hamilton is a former bad boy who turned his life for the better after he became paralyzed by a gunshot wound that happened 6-years-ago. The Fab Five give Hamilton a wheelchair-accessible home and they also help him get a new image that would match his positive outlook to life and everything else. They help him become who he always wanted to be.
John Stoner—Stoner Skates By
Thirty-seven-year-old John Stoner is a single parent who is divorced. He has a 10-year-old daughter, Lucy who calls him a "man child" and wants a change for her father. The gang tries to help Stoner grow up and be the dad in this relationship. Will he be able to become the father Lucy wants him to be and positively impact her life? That, we'll have to see when the series releases.
Wanda Winters—How Wanda Got Her Groove Back
Fifty-four-year-old Wanda Winters needs to get her groove back, and the Fab Five help her achieve that. From the trailer, we do know that Winters is wholly focused on her drill team. The gang not only transforms her home or look but they also help her shed her touch skin, become soft and open up to her two daughters who are now grown up.
Kenny Yarnevich—On Golden Kenny
Kenny Yarnevich is a 64-year-old lonely bachelor who has not had guests in his house for over years together. The gang helps Yarnevich to find love after he had devoted his life to helping others. They also renovate and transform his dusty home and make it ready for his visitors, who would be the first guests he's had in years together.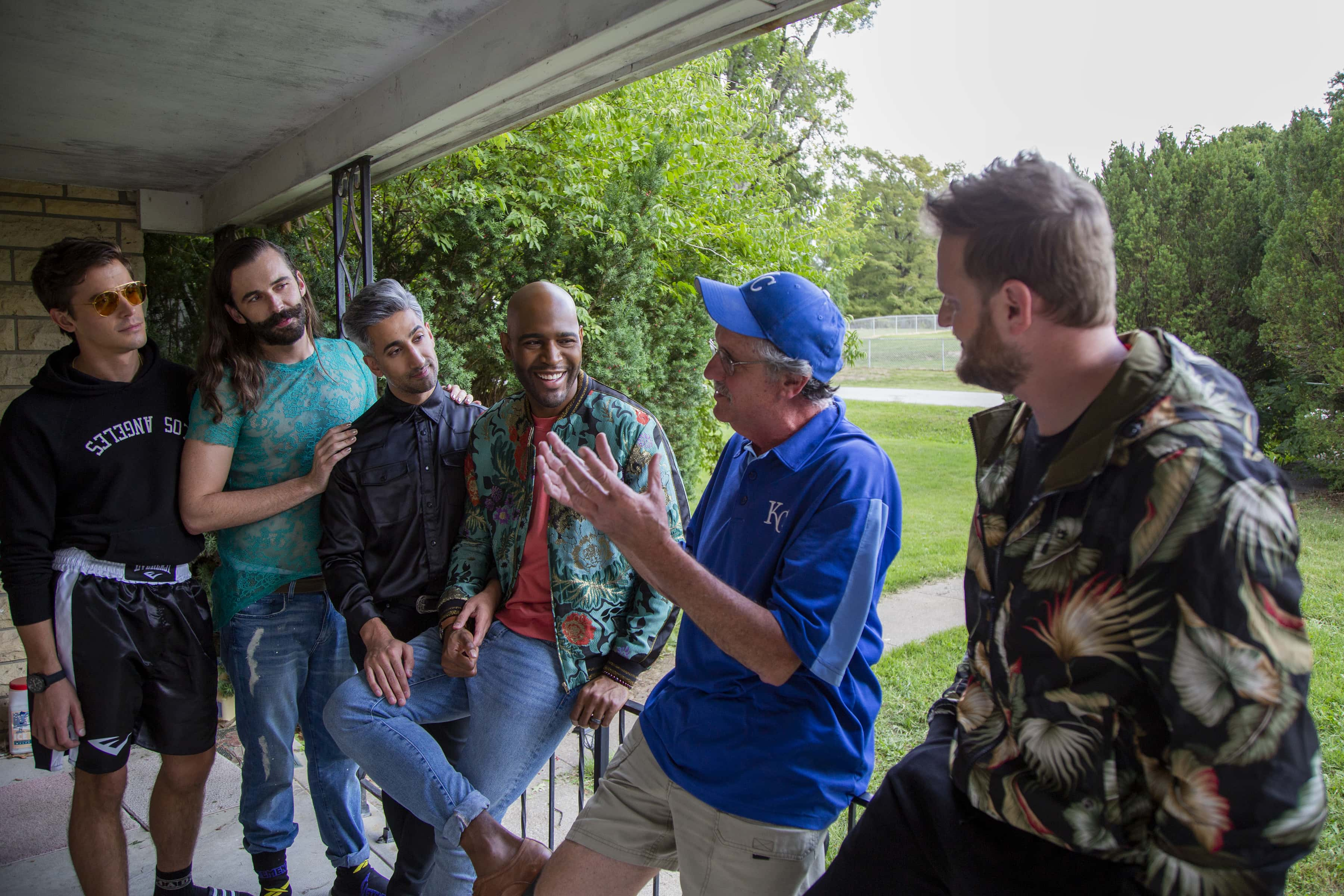 Deanna Munoz—A Tale of Two Cultures
Deanna Munoz is a proud Chicana woman. She is also a wife and working mother who founded the Latino Arts Festival of Kansas City. The gang helps her to give in her locks for which she uses a lot of hairsprays and boost her confidence so she can talk about her passions and not feel like she is caught in between two cultures.
Brandonn Mixon—Soldier Returns Home
28-year-old Brandonn Mixon spent four-years in the US Army and now he builds houses for the homeless veterans. The Fab Five help him reconnect with his wife after he built up walls due to feeling vulnerable. They also help him find the strength he assumed he didn't have any longer.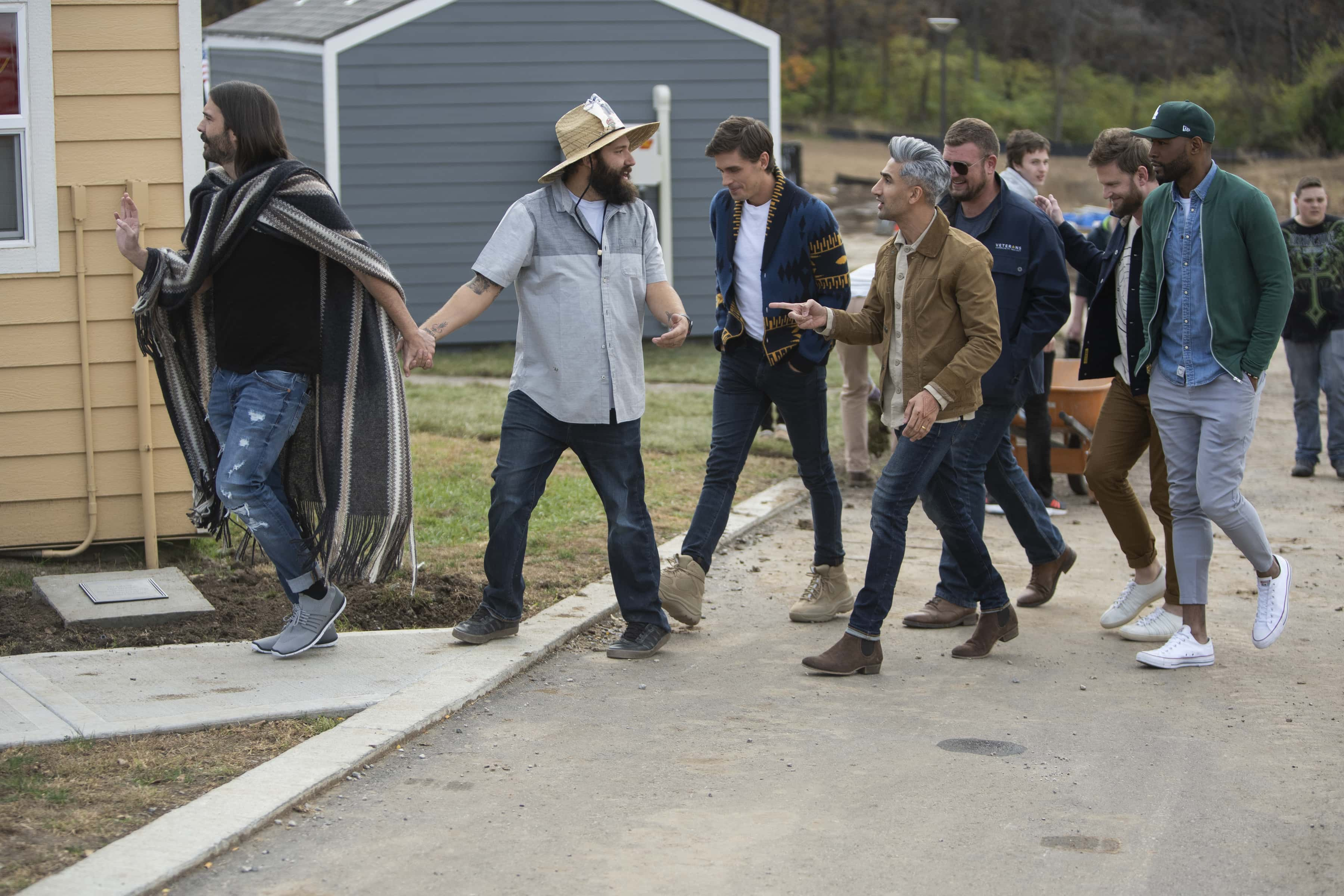 Matt Moreland—Farm to Table
Thirty-three-year-old Matt Moreland has been working in his family-owned farm for his whole life and shares that he has never met or had a conversation with a gay person before. The gang help this farmer, who is currently facing hard times, make room for self-care. They also turn his barn into a beautiful farm-to-table dining space.
'Queer Eye' season 4 releases on Netflix on July 19.
Share this article:
Queer Eye season 4 trailer spoilers preview review heroes tan jonathan karamo antoni bobby netflix