Princess Beatrice's new boyfriend reportedly split from the mother of his two-year-old son right before dating the royal
Princess Beatrice unveiled Edoardo Mapelli Mozzi last week as her 'boyfriend' to her parents, the Duke and Duchess of York The royal family, which has always been quite strict when it comes to the complexities of marriage, are newly starting to get used to marital complications, even though they have always managed to overcome them in some way or the other.
According to a recent report, Edoardo Mapelli Mozzi, who Princess Beatrice unveiled last week as her 'boyfriend' to her parents, the Duke and Duchess of York, had suddenly split from the mother of his two-year-old right before dating the Princess.
Edoardo, whose family has known the Duke of York and his family for years now, and his glamorous Chinese-American girlfriend, Dara Huang's split was so sudden that even Dara's mother was not aware of the split. According to her, she got to know of the couple's marital woes from her elder daughter, Erin, recently.
Dara's mother Lily,  whose husband Po-Tien is a retired scientist with the American space agency Nasa, lives in Florida and had flown to London from her home when her grandson Christopher Woolf was born. She has, since then, made only two more visits to the former couple's house in London.
---
So Edoardo Mapelli Mozzi Left Dara Huang for Princess Beatrice? 🤦‍♂️

Is money really worth it sharing a bed with that? And don't even bother saying it's 'Love'...😂😂😂#Royals pic.twitter.com/srhvoKkCQq

— Billy Meredith (@LindquistLord) November 24, 2018
---
"I think Dara was hiding it from me," says Lily. Presuming that her daughter must have been concerned about letting her mother know that the Queen's 30-year-old grand-daughter was dating Edoardo, (who she fondly calls Edo) she said, "She didn't want me to be sad. I am shocked."
According to Lily, her 37-year-old daughter had to leave Edoardo's flat in London and was staying with a close friend, sleeping on the sofa, while looking for an apartment. Reports say that Edo and Dara split six months ago, while Beatrice is said to have been seeing the handsome 35-year-old property tycoon since September, a month before younger sister Eugenie was married at Windsor.
A palace aide who has known the princess all her life said of her: "She would never allow herself to break into another couple's happiness, especially if there was a small child." And what makes this royal romance even more shocking is that things are moving so fast with the couple, that on both sides, some are talking of a possible engagement next year.
And if the couple does get married eventually, it will make Princess Beatrice the first among the young generation of royals to take on a stepchild. Before Edoardo, Prince Beatrice dated Dave Clark, a former Richard Branson employee and Uber executive, for 10 years before the couple split quite suddenly and Clark later got married to New York advertising figure, Lynn Anderson.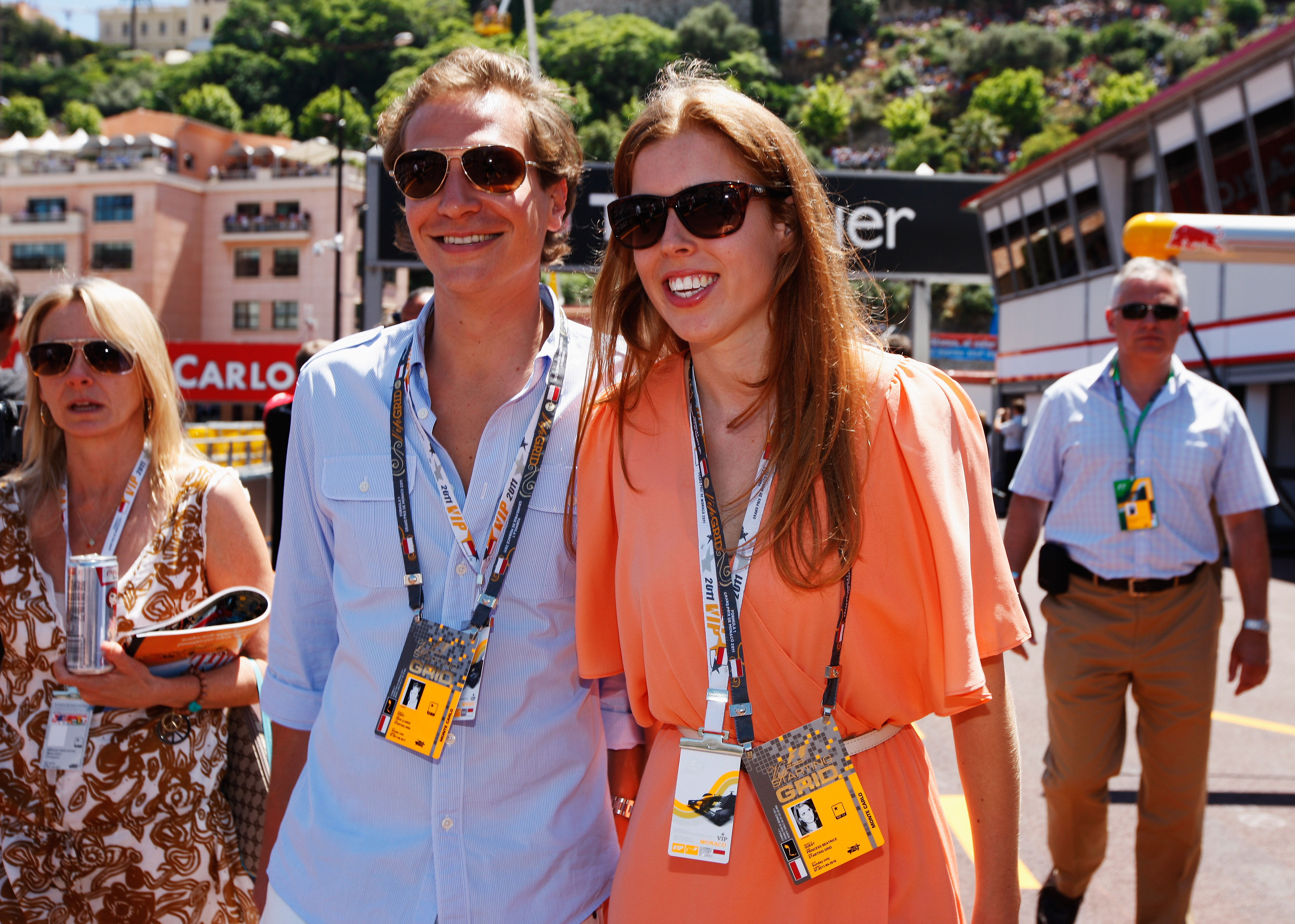 Share this article:
Princess Beatrice's new boyfriend reportedly split from the mother of his two-year-old son right before dating the royal