Meghan Markle branded '500 percent nightmare' by Prince Harry's friends: Royal expert Royal expert Robert Lacey has revealed some details about the warring brothers, Princes William and Harry, as well as the role of the latter's wife Meghan Markle that has allegedly contributed to widening the gap between them. In his recent books about the royals, Lacey claims that close friends of the siblings are working together to help reconcile the pair. Harry has reached the UK for the July 1st unveiling of Princess Diana's statue and people close to the royal siblings are hoping they could use this time to resolve personal differences.
Lacey claims friends of the brothers "frequently discuss how to heal the breach — though with an increasing sense of despair". He also mentions how supporters of the Sussexes are aware of the things Meghan does that don't go down well with the Duke of Cambridge. "Sussex supporters have noted the bizarre combination of self-promotion and self-pity that characterizes Meghan, and can see why it has infuriated William," Lacey writes.
RELATED ARTICLES
'Bully' Meghan Markle made William and Harry split households: Book
Is stress of moving to US making Prince Harry go bald? Doc's shocking insight
Meghan is reportedly not too popular among Harry's friends as some of his closest pals are said to have admitted that she can be very difficult at times. "Meghan can be a 500 percent nightmare. 'The never-ending PR. She's just so . . . American!'" his friends claim, according to Lacey. The book also claims William doesn't think too highly of Meghan despite everyone pointing out that everyone has a difficult sister-in-law.
Lacey said William will be left with no other choice "but to swallow his pride and smile" as he will stand next to Meghan on next year's Platinum Jubilee balcony. "According to one of my sources, it's been pointed to him that everyone has a difficult sister-in-law," Lacey said. "William's response was to nod his head in sage acceptance. Then suddenly he broke out angrily. 'But look at the way that bloody woman treated my staff — merciless!'"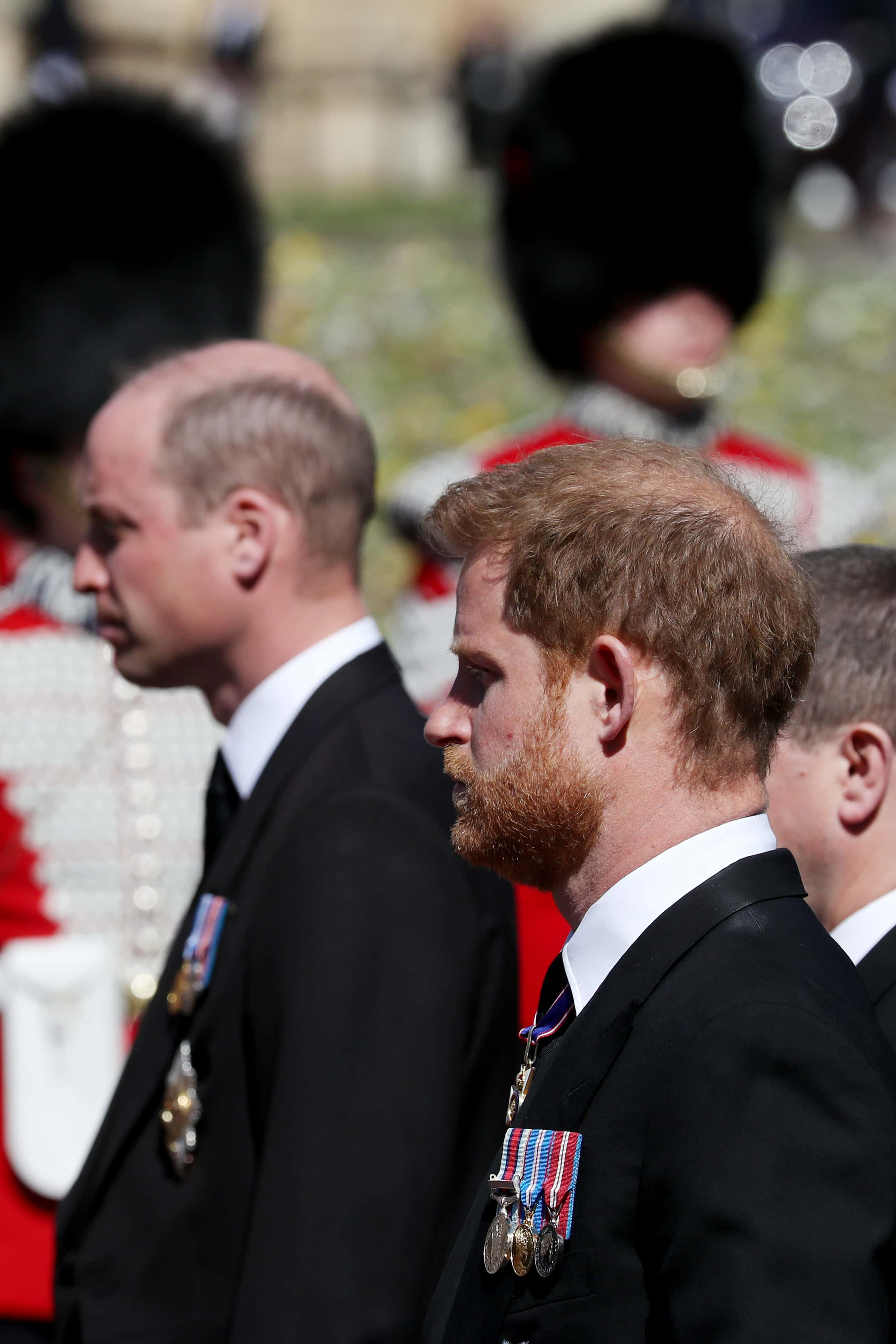 William and Harry are at each other's throats
Lacey claims that the hopes of reconciliation between the brothers are far-fetched at the moment. The glimmer of hope that was offered at Prince Philip's funeral where the brothers walked side by side was momentary, suggests Lacey. "There they were, at each other's throats as fiercely as ever," once the brothers were inside the castle and away from the camera vision, claims Lacey. "The rage and anger between those two has grown so incredibly deep. Too many harsh and wounding things have been said," the expert wrote.
However, their friends have not given up on their efforts to reconcile the brothers and there is a peace plan in place for when the brothers reunite for the unveiling. "This discreet but concerned support system is made up of a blend of schoolmates, playmates, fellow revelers at 'Club H' (the brothers' discotheque in the basement at Highgrove), companions from the Armed forces, royal mentors and aides who have earned special confidence over the years — plus a few older pillars of wisdom and advice among Diana's friends," Lacey writes.