Prince William and Kate Middleton's handwritten notes placed on Queen's coffin as they bid final farewell to monarch LONDON, UNITED KINGDOM: The funeral of Queen Elizabeth II, the longest-standing monarch took place on Monday, September 19, 2022. While thousands of people left notes and flowers for the Queen outside the royal residence, members of the royal family also penned heartwarming notes for the late monarch.
Prince of Wales William and Princess of Wales Kate each wrote handwritten notes to the late grandmother and grandmother-in-law, which were tied to one of the wreaths on the Queen's coffin and were visible during the committal service at St George's Chapel on Monday. The two note cards were recognized as they bore the monograms of William and Kate, both 40.
READ MORE
King Charles to hold 'Vigil of the Princes' at Queen Elizabeth II's coffin and lead siblings in Westminster Hall
Harry and Meghan holding hands at Queen's funeral are 'under no obligation to follow royal protocol'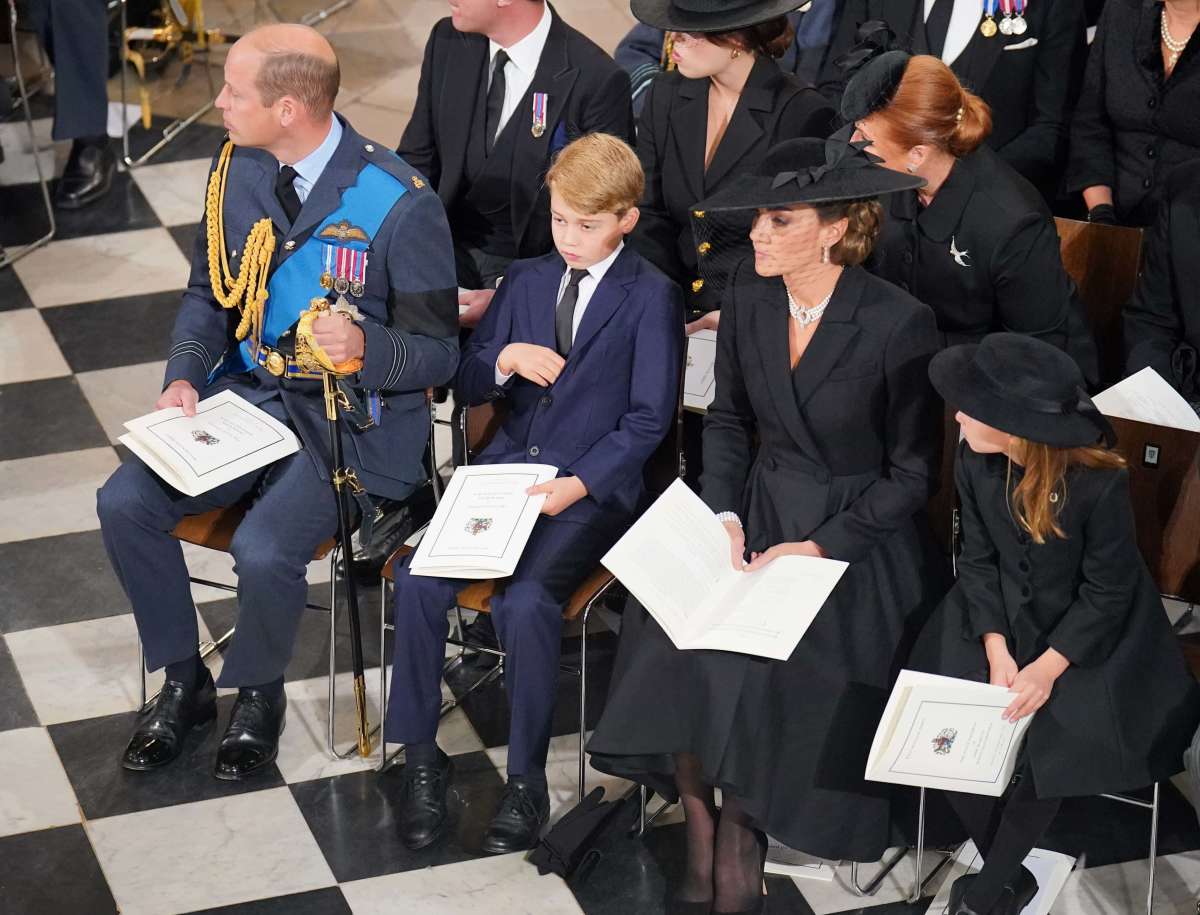 Along with Prince William and Kate, King Charles, 73, also penned a note to his beloved mother on a white card with the royal letterhead that read, "In loving and devoted memory, Charles R." The card was lying inside the floral wreath on top of the Queen's coffin.
According to People, with the new role as the King, comes Charles' new signature. The "R" after his name stands for "Rex," which means "King" in Latin and when used by Queens, the "R" stands for "Regina," which means "Queen" in Latin. Historically, the letter "R" has been used as a traditional signature for the monarch since the 12th century. During her historic reign of 70 glorious years, Queen Elizabeth II would sign official communications as "Elizabeth R."
Other flowers for the late Queen's wreath included blooms and foliage cut from the gardens of Buckingham Palace, Clarence House, and Charles' country home of Highgrove House. Rosemary and myrtle were included as the symbol of a happy marriage between the Queen with Prince Phillip and were from a plant that was grown from a sprig of myrtle in the Queen's wedding bouquet in 1947. All the flowers were chosen by King Charles. In addition to that, to symbolize the strength of love, English oak, was added to the wreath along with scented pelargoniums like garden roses, autumnal hydrangea, sedum, dahlias, and scabious in shades of gold, pink and deep burgundy with touches of white so that it was in accordance with the flag.