Prince William backed Harry's bid to have a separate household after Queen resisted proposal What brotherly feud? A royal commentator has claimed that Prince William came to his brother Prince Harry and his wife Meghan Markle's rescue when they were facing resistance to the proposal of securing their own household - one separate from Kensington Palace.
A few weeks ago Buckingham Palace announced the creation of a separate household for the Duke and Duchess of Sussex, about a year after their marriage, indicating that the royal couple's staff would be separated from William and Kate's team.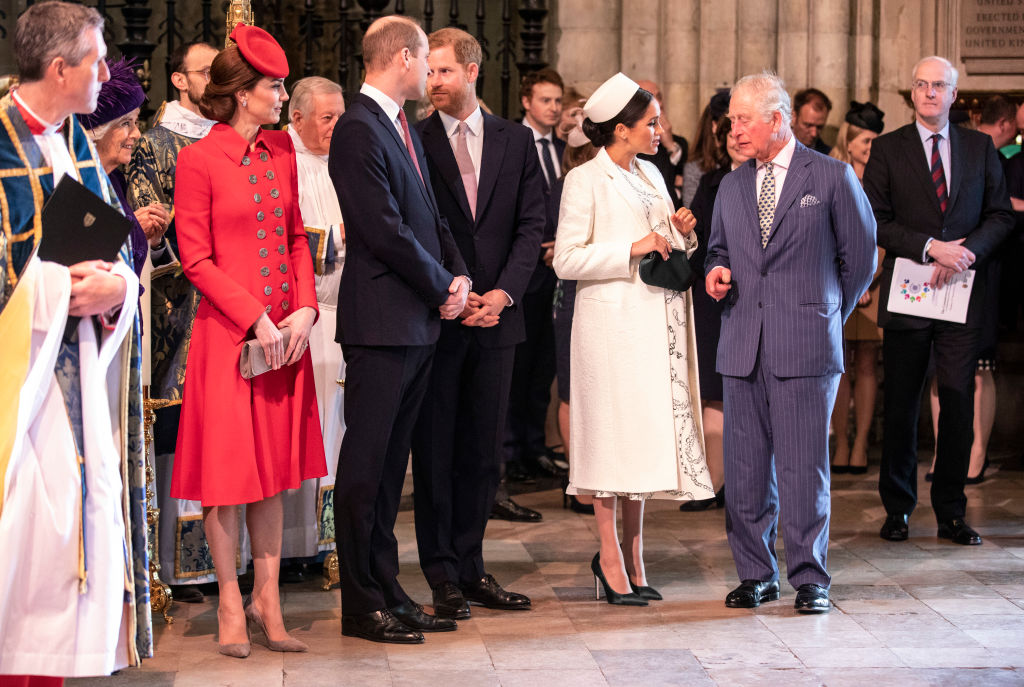 British correspondent Omid Scobie, while speaking on the podcast 'On Heir', revealed that Queen Elizabeth and Prince Charles were initially reluctant and hesitant to grant Harry his own household, given that the royal is not a direct heir to the throne.
However, William understood how the royal family's global image was at stake if Meghan and Harry were to be just dismissed, and so, he decided to step in and fight for his younger brother to get a bigger budget for his own team, reports Daily Mail.
Omid said: "Charles and the Queen did not want the Sussexes to have their own individual household, and indeed how could they because the money has to come from somewhere. It was actually Prince William who had to step in and fight to get Harry a little bit more money to spend on building a team because he understands what this means to Harry and how much he wants to achieve."
"He also understands how important Harry and Meghan are for the image, the brand and the future of the royal family."
Omid further said the Duke and Duchess of Cambridge were the "nation's favorites", but explained how William understood that Harry and Meghan were "global ambassadors" for the British royal family.
Speaking about Harry and Meghan's new team, he added: ''They've hired Sarah Latham who is a former PR director from the British PR company Freuds which is a big PR powerhouse but also has a massive background in politics. She's American, dual heritage, very much in line with what the couple are all about and I think it helps having someone who understands both cultures."
Meghan and Harry's new household will be based at Buckingham Palace, and will most likely be created following the birth of the couple's first baby, expected in April.
The move is slated to see the Sussexes and the Cambridges formally split their backroom staff and may signal a shift in the direction of their public works.
As per reports, the Sussexes and Cambridges' current communications head, Jason Knauf, is reportedly going to stay with William and Kate after the split, but he will now become their senior adviser.
His responsibilities will include advising on their charitable initiatives, including work on the environment, mental health, and early childhood, as well as supporting a review of the charitable structures that underpin their work.