Prince William says he WON'T allow Diana's tragic death to 'break' him in viral clip LONDON, UK: An old video of Prince William has reportedly gone viral on TikTok showing him speaking about his mother and her tragic death. In the clip, which was shot during the filming of 2017's 'Diana, Our Mother: Her Life and Legacy', the Duke of Cambridge had said that he did not allow the devastating incident to "break" him.

The 40-year-old royal member said, "I wouldn't let it break me, I wanted it to make me. I wanted her to be proud of the person I'd become. I didn't want her worried or her legacy to be, you know, that William and/or Harry were completely and utterly devastated by it."
ALSO READ
Harry and Meghan WON'T meet William and Kate despite staying in neighboring cottages during UK visit
A ROYAL OLIVE BRANCH? Queen invites Prince Harry, Meghan Markle, and kids to Balmoral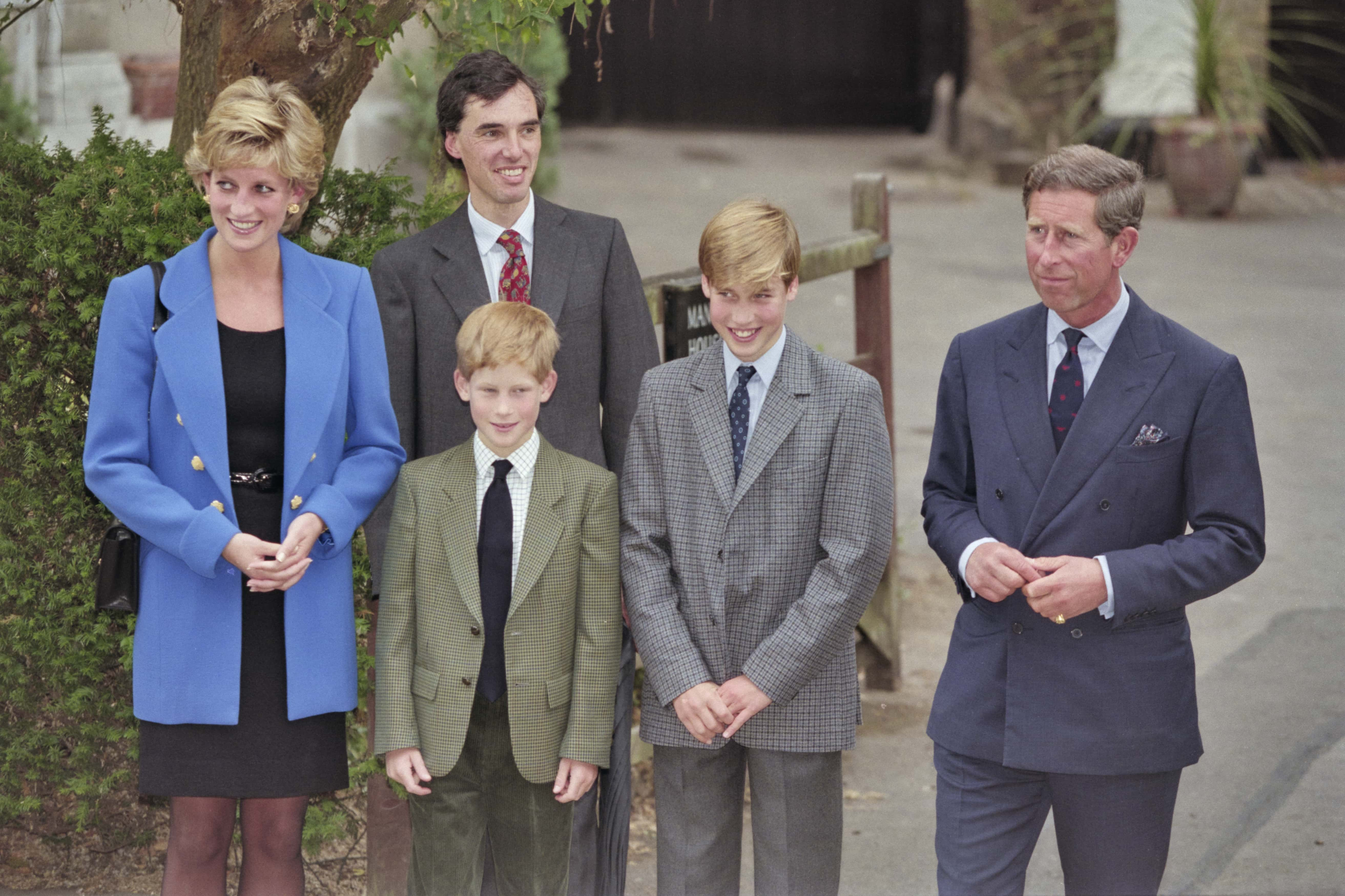 Lady Diana died in August 1997 after a car crash in the Pont de l'Alma tunnel in Paris, France. At the time, William was 15 while his younger brother, Harry, was just 12. The brothers have shared what they feslt at that point in the years after losing their mother.

Recently in July, Harry virtually attended the Diana Awards and during the function, he reportedly said, "This year is also 25 years since her passing. There isn't a day during the past two-and-a-half decades when I haven't thought about the mark she left, not only on me and my brother, but on all of our lives."
The non-working royal added, "This is a special year and one where I hope we take extra time to not just remember her for how she lived, but to reflect on the life she continues to lead through so many. Including the young change-makers with us today. My mother instilled in me and in all of us a drive to speak up and fight for a better world. Now as a husband and a parent, my mother's voice is even stronger in my life."

William spoke about his mother again when he went to the opening of a memorial in remebrance of the 2017 Manchester Arena bombing's victims. Delivering his speech, the father-of-three said, "As someone who lives with his own grief, I also know that what often matters most to the bereaved is that those we have lost are not forgotten. There is comfort in remembering. In acknowledging that, while taken horribly soon, they lived. They changed our lives. They were loved, and they are loved."
This comes as reports have said that the rift between the two brothers, which ensued after the Megxit, are growing with each passing day. Harry and his wife, Meghan Markle, are expected to visit the UK in September but it has also been stated that the couple won't see William and Kate Middleton despite staying just just 800m away from each other.
Biographer Ingrid Seward said, "I don't think they would bump into one another unless it was pre-arranged. I suppose one could go round with some flowers as a peace offering, but remember what happened last time." However, there are chances that the Sussexes will see the Queen.
"The reports that the Queen had invited Harry and Meghan to Balmoral were never confirmed. However it would only make sense for them to see her when she is at Windsor and when they are based at Frogmore, as they could only spend a very little time with her during the Platinum Jubilee," Royal expert Richard Fitzwilliams said.