Phil Collins won't pay ex-wife Orianne Cevey another dime after her wedding, source says 'he's tired of her BS' Phil Collins' relationship with former wife Orianne Cevey seems to have only gotten ugly as the English singer, songwriter and multi-instrumentalist is doing everything in his power to kick her out of his house as he's "tired of her BS", according to a report by TMZ. Sources close to him have told the publication that his relationship with Cevey is officially over and he wants her out of his Florida house at any cost.

The report further explains that when Collins asked his ex-wife to vacate, she "refused" and allegedly threatened to release "false and embarrassing accusations about him" unless he agreed to negotiate their divorce settlement from 2008. For the uninitiated, Cevey allegedly re-married in August 2020.

Collins reportedly paid Cevey a whopping $46.76 million in their divorce settlement and sources close to the musician have revealed that he's not willing to give her "another dime". It is also said that he believes she "squandered the fortune through a series of bad investments" including an expensive divorce from the man she got hitched to after parting ways with Collins.

Sources also said that Collins had given his former wife until 3 pm on Friday, October 9, to vacate, but she didn't. Furthermore, Cevey has been accused of allegedly changing the security codes and being "unruly" with house staff. Sources claim that Collins is planning on filing an eviction lawsuit once the courts open in the coming week.
What happened between Collins and Cevey?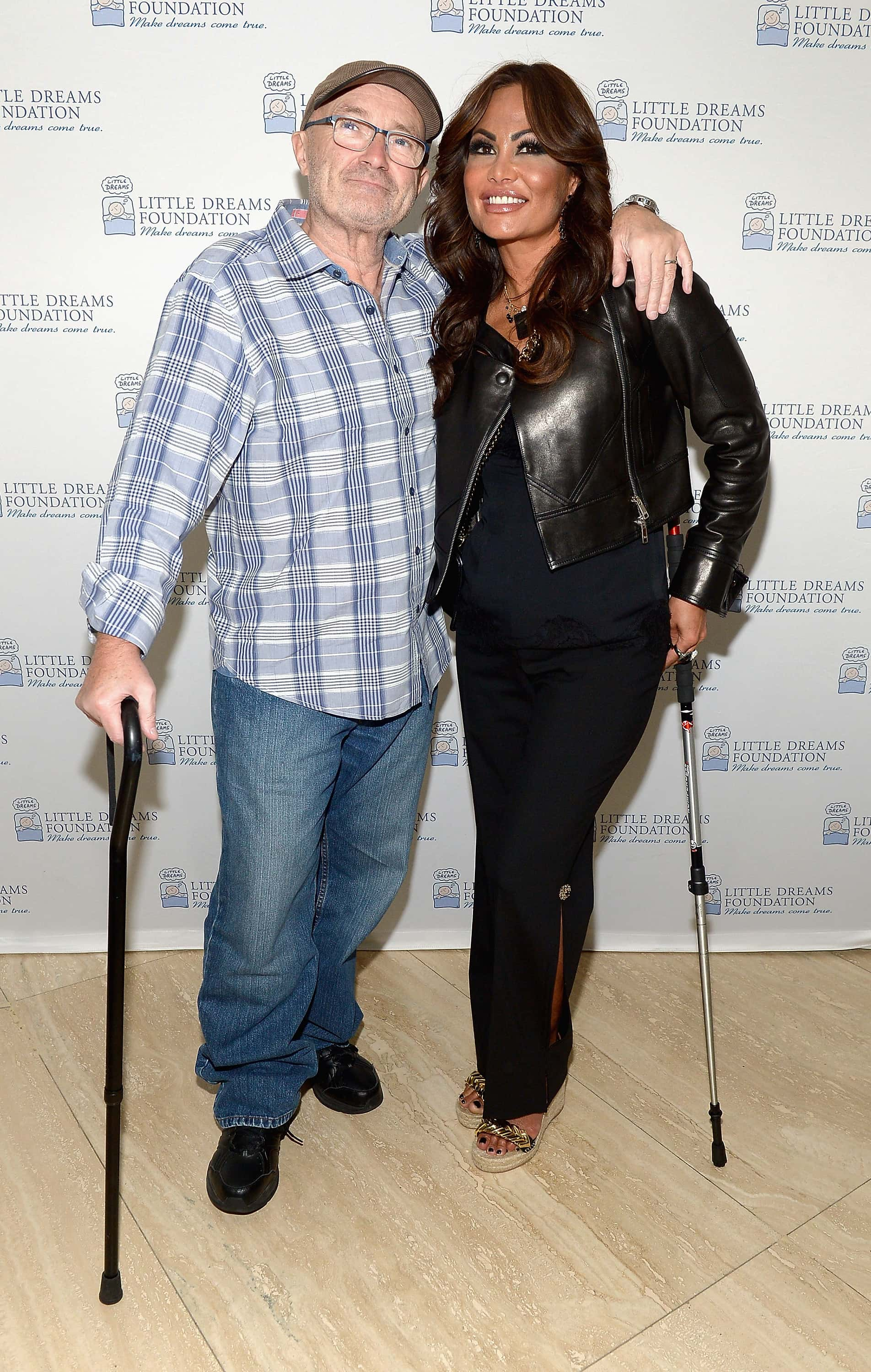 After two failed relationships, Collins found love in Cevey in the late 1990s. While he was 46 at the time, she was 20 years younger than him. They first met her during one of his European tours and the duo tied the knot in 1999 in a lavish wedding that was almost worth $400,000. The couple shares two sons together, Nicholas and Mathew.
However, their relationship started falling apart soon after their second child's birth in December 2004. Cevey was reportedly suffering from post-natal depression which caused issues in their marriage. She told Daily Mail at that time, "I was breastfeeding and one day he stopped wanting my milk. It felt like instant rejection. I wasn't feeling that great and it was emotionally overwhelming for me."
She added, "It was hard for Phil to understand. Men do not have the same way of expressing their feelings as women. Phil couldn't understand why I wasn't happy. He didn't want the divorce." They divorced in 2006 following years of issues. It became the biggest celebrity discover in Britain at the time. While he announced his retirement in 2010, his family moved to Miami, Florida.

After calling it quits with Collins, Cevey married Charles Mejjati, whom she divorced in 2016, and rekindled her relationship with Collins. They seemed to be doing fine until news regarding Cevey's alleged marriage to a man named Thomas Bates became public. She reportedly told Collins that she was traveling to Las Vegas for business where she got hitched to Bates.

Sources close to the musician have told TMZ that Collins continues to "fully support his sons" and he's taking care of all their expenses using the "fully-funded, irrevocable trust" but believes that he's no longer obliged to support Cevey financially.