'Peaky Blinders' season 5: How will Cillian Murphy's criminal gang leader Tommy Shelby turn out as a Labour MP? Cillian Murphy's Thomas Shelby is the heart of British crime drama 'Peaky Blinders', quite literally! Loving known as 'Tommy', he is the leader of the Birmingham criminal gang, known for killing with razor blades sewn to the peaks of their caps. Younger to Arthur Shelby (Paul Anderson) among his brothers, yet—to everyone's surprise—he is at the crux of decision-making for the business and mafia deals. Tommy may be a brutal gangster at the core, but as difficult it may be to believe, it is still humanitarianism that his persona exudes.
The shadows of his past from World War I haunt him. He discards the bravery badges and wears horror up his sleeve. Perhaps that's why he doesn't flinch for a second before taking a life or putting his life at stake. Riding a big black horse, he appears in season one as a wave of smog sifts by. "I'm chosen? I'm chosen. Can the chosen one smoke?"—romancing swirls of smoke from his cigarette, he is calm under every storm. Without raising his voice or expressing angst, he is unruffled even at gunpoint. His wit and ruthlessness make him a classic winner!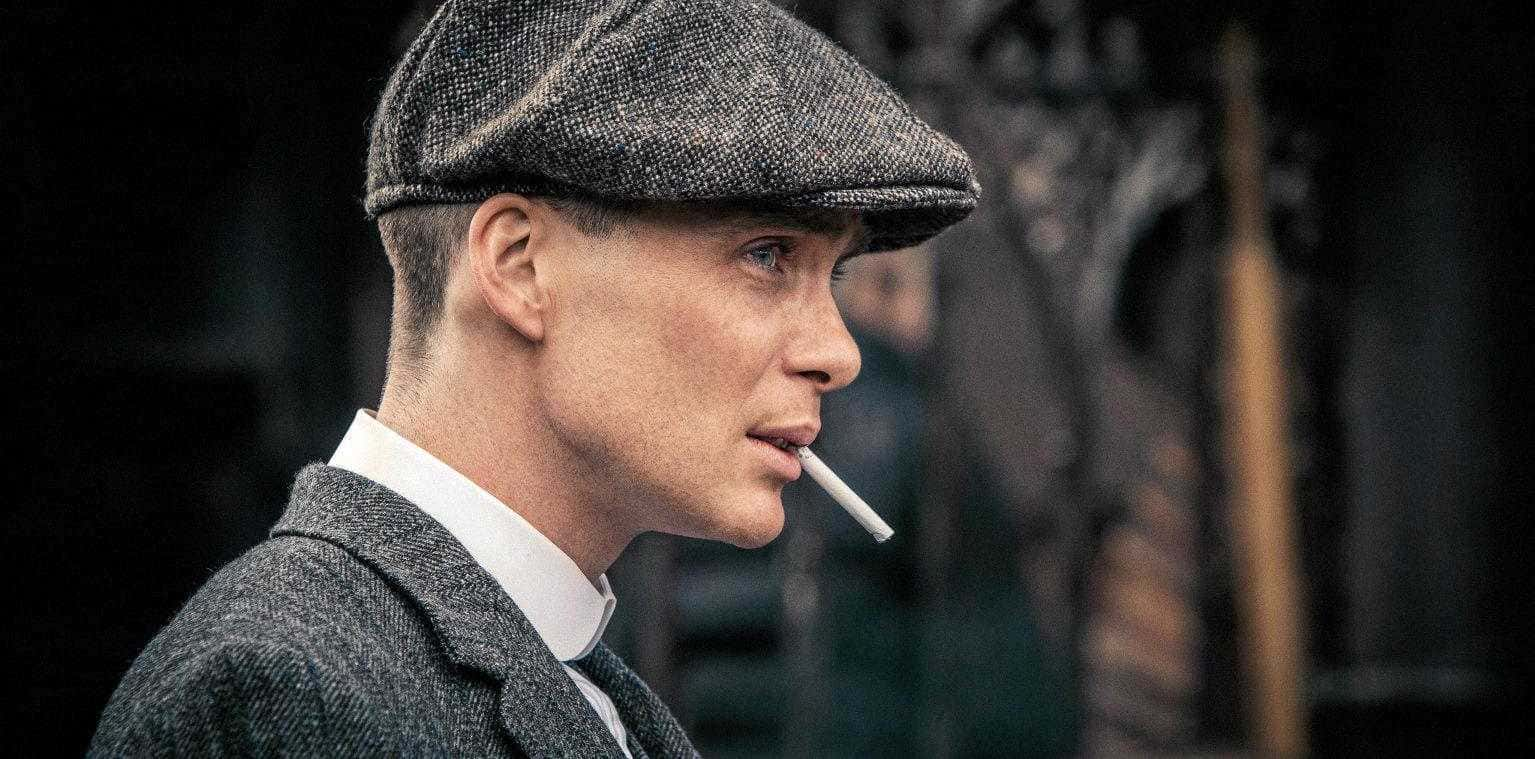 In season one, he is at loggerheads with Inspector Chester Campbell (Sam Neill) who not only seeks the missing consignment of guns from the Birmingham Small Arms Company factory but also develops a personal vendetta. It all begins when his undercover agent Grace (Annabelle Wallis) falls in love with him. Pretty clear about his winning ways, Tommy tells him in season two: "You once said to me that men like us can never be loved. She loves me and all you got was a bullet." Towards the end of season two, Tommy defeats death and emerges victorious. But, that is not the end of troubles for him. He has many enemies and a killing streak too. He knows how to get people out of his way. "He looked at me the wrong way. It's not a good idea to look at Tommy Shelby the wrong way," he utters in a scene.
Nevertheless, it is his philanthropic ways that win hearts. Not just materialism, it is about how he goes out of his way to make lives easier for his family and close ones. From gifting a house to Polly (Helena McCrory) for her birthday to making sure Ada Shelby (Sophie Rundle) is safe with her baby in her haven, he leaves a lasting impression on many minds with his altruism. Take that scene when he promises his secretary Lizzie (Natasha O'Keeffe) he would come for her—and keeps his promise or his endless mentorship for his brothers Arthur, John (Joe Cole) and Michael Gray (Finn Cole).
With sharp business acumen, Tommy turns around the Shelby family business into a Limited Company, making more than 100 pounds a day, on an average. As it expands further with a huge addition from Winston Churchill, he successfully maneuvers his way from a street gang to a national enterprise. No wonder, towards the end of season four, he is elected as an MP for Birmingham South. Well, as season five is underway, the biggest question hovering over minds of fans is: Will Tommy Shelby go back to his criminal empire or stay a true MP for Britain's future?
With little clue about the plot for the next season, it is difficult to foresee what lies in the future for Tommy. However, looking at his past deeds, it would be safe to say he is the right one to lead. "I would change the world," his words echo in a teaser trailer. In another snippet, he seems to be prepping to deliver his speech at Westminister. While he seems determined to work for citizens of Birmingham South, he is also likely to use his power for a darker motive. "We own the ropes. Who's gonna hang us now, ey?" Shelby's voice trails at the back.
There is a little clue in the synopsis, which reads: "When Tommy Shelby MP is approached by a charismatic politician with a bold vision for Britain, he realizes that his response will affect not just his family's future but that of the entire nation." It seems like there is much more at stake for Tommy now. But judging his pace by the previous seasons, he might emerge triumphant as an MP too!