'NOS4A2': Release date, plot, cast, trailer and everything else about the AMC horror show It is a good time for fans of the horror fantasy genre. After AMC committed to a pilot adaptation deal for Stephen and Owen King's horror fantasy book 'Sleeping Beauties', which is now underway, the network is ready for another horror series titled 'NOS4A2' (pronounced 'Nosferatu'). Based on the bestselling novel of the same name by Stephen King's son Joe Hill, 'NOS4A2' is a chilling supernatural story about Charlie Manx, a seductive immortal who feeds off the souls of children.
Release date:
'NOS4A2' will premiere on AMC June 2.
Plot:
The supernatural horror series of 'NOS4A2' is based on Joe Hill's novel of the same name. The story follows a seductive immortal in Charlie Manx, who feeds off the souls of children, then depositing what remains of them into a land that is spun out of his imagination - Christmasland - an icy, twisted Christmas village of Manx's imagination where every day is Christmas Day.
For Manx, Christmasland is also a place where unhappiness is against the law. But things don't go as per the villain all the time. So when he crosses paths with a young woman from New England, his entire world is threatened for Vic McQueen (played by Australian actress Ashleigh Cummings) has a dangerous gift - she can find lost things by riding her bike across a strange bridge. As it turns out, Vic was the only child to have encountered Manx and managed to escape.
Cast:
Ashleigh Cummings as Vic McQueen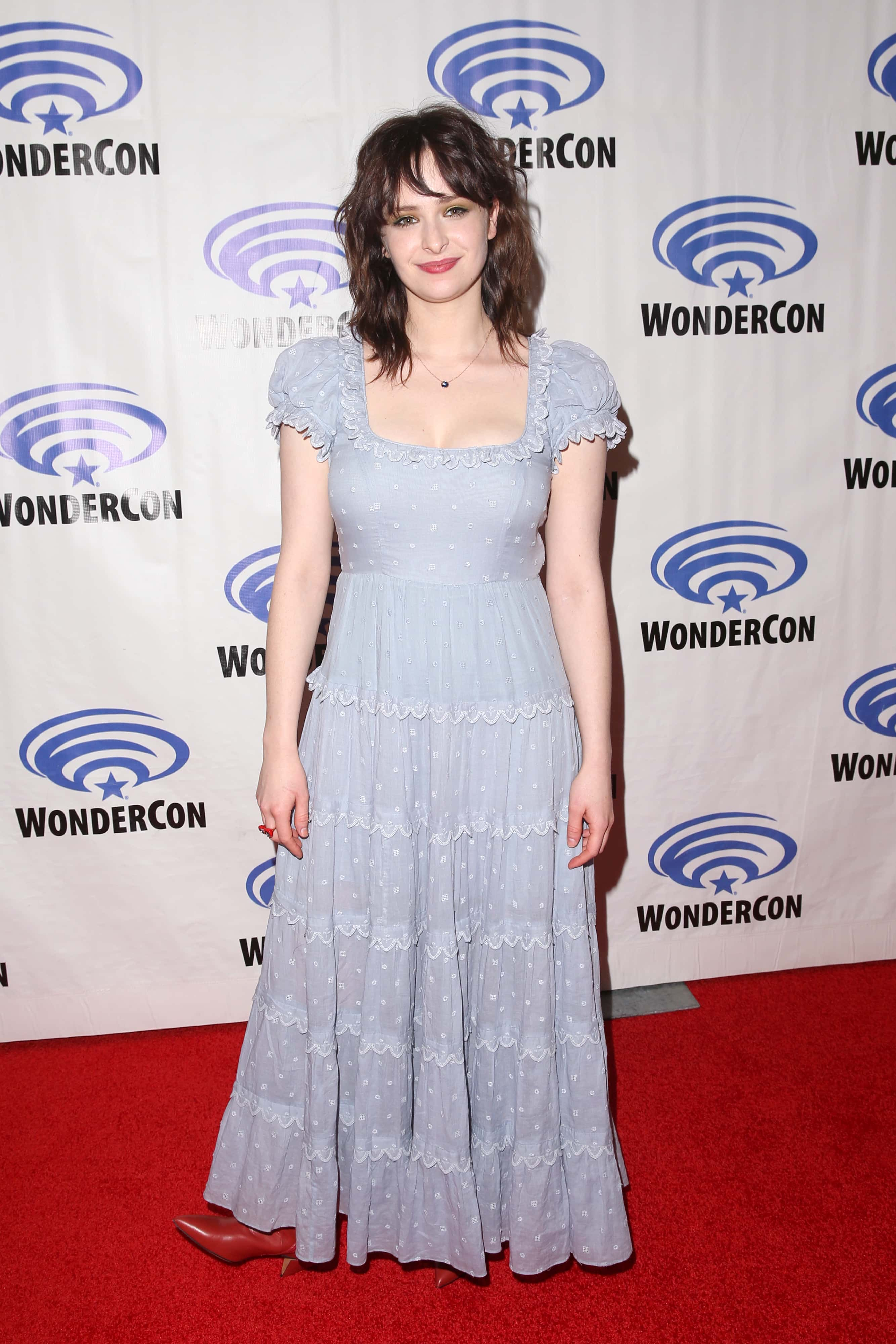 Cummings is perhaps best known for her role as Dorothy Williams in ABC1's 'Miss Fisher's Murder Mysteries' and her role as Debbie Vickers in 'Puberty Blues'. The Australian actress earned a nomination for Best Young Actor at the 2010 Australian Academy of Cinema and Television Arts Awards for her role as Robyn Mathers in 'Tomorrow, When the War Began'.
Zachary Quinto as Charlie Manx
Zachary Quinto is best known for his roles as Sylar on the science fiction drama series 'Heroes', Spock in the 2009 reboot of 'Star Trek', and its sequels 'Star Trek Into Darkness' and 'Star Trek Beyond'. He was nominated for an Emmy for his performance in 'American Horror Story: Asylum'.
Creators:
The ten-episode series is produced by AMC Studios in association with Tornante Television. The show will be under the primary purview of showrunner Jami O'Brien ('Fear the Walking Dead' alumnus) and will be executive produced by Lauren Corrao, Co-President of Tornante Television. Hill lauded O'Brien in an April statement, saying: "Her beautifully composed scripts show a writer at the height of her powers, one who has an exquisite touch with character and a relentless instinct for suspense."
Trailers:
AMC's trailer for 'NOS4A2' is as creepy as it gets. The show is based on Joe Hill's 2013 book of the same name.
The creepy trailer to 'NOS4A2' introduces us to the evil Charlie Manx who kidnaps children to take them to a supernatural place called Christmasland - a place from his imagination where he feeds off their souls and corrupts them. The trailer also shows us where the series gets its title - Quinto's Charlie Manx drives a 1938 Rolls-Royce Wraith with the vanity plate, NOS4A2.
We're keen to see how Vic takes over Charlie Manx and puts his imaginative and cruel Christmasland to an end.
Where to watch:
The show will air on AMC.
If you liked this, you'll love these:
'It', 'Pet Semetary', 'Haven', 'Bag of Bones' and Under the Dome.
If you have an entertainment scoop or a story for us, please reach out to us on (323) 421-7515.