Prime Video 'Night Sky': 5 things you never knew about JK Simmons
Academy Award winners JK Simmons and Sissy Spacek are set to lead the cast of Amazon Prime Video's new sci-fi thriller 'Night Sky' JK Simmons in 'Night Sky' (Prime Video )
The highly anticipated 'Night Sky' will premiere exclusively on Prime Video in more than 240 countries and territories worldwide on Friday, May 20.
'Night Sky' is similar to 'Outer Range' and 'Dark' in terms of its intriguing sci-fi adventure into time and space. Produced by Amazon Studios and Legendary Television, the series was originally titled 'Lightyears' and was supposed to star Ed O'Neill ('Modern Family'). However, he left the project in 2021 and was replaced by JK Simmons ('Whiplash'). Besides Simmons, Sissy Spacek ('Carrie') will play a key role in the series. Both the actors will play Franklin and Irene, a regular senior couple, whose property contains a bizarre teleporting device that sends people to some abandoned alien base on a remote planet. Here's a look at the cast of the series.
RELATED ARTICLES
'The Wilds' Season 2: 5 things you need to know about Mia Healey
'Night Sky': 5 things you need to know about Amazon Prime Video sci-fi drama
JK Simmons as Franklin
Simmons is one of the most prolific and well-established character actors of his generation. He is the recipient of various accolades, including an Academy Award, a British Academy Film Award, a Screen Actors Guild Award, and a Golden Globe Award.
His impressive filmography includes Sam Raimi's 'Spider-Man' trilogy (2002–2007), 'Juno' (2007), 'Whiplash' (2014), 'La La Land' (2016), 'Being the Ricardos' (2021), 'Justice League' (2017), Zack Snyder's 'Justice League' (2021), the Marvel Cinematic Universe films 'Spider-Man: Far From Home' (2019) and 'Spider-Man: No Way Home' (2021). Simmons graduated from the University of Montana with a Bachelor of Arts degree in music. Later, he moved to Seattle and became a member of the Seattle Repertory Theatre, and Simmons made his way up in the acting world from there, eventually landing a role on Broadway in 1992. During Mardi Gras 2018, he was appointed King of Bacchus by the Krewe of Bacchus.
Sissy Spacek as Irene
She is the recipient of numerous accolades, including an Academy Award and three Golden Globe Awards. She rose to international prominence with her portrayal of Carrie White in Brian De Palma's horror film 'Carrie' (1976). She has also appeared in 'Missing' (1982), 'Get Low' (2010), 'The Help'(2011), and 'The Old Man & the Gun' (2018). She received Primetime Emmy Award nominations for the television films 'The Good Old Boys' (1995) and 'Last Call' (2002), and for her guest role on the HBO drama series 'Big Love' (2011). Sissy is also a recording artist and has even earned a Grammy nomination.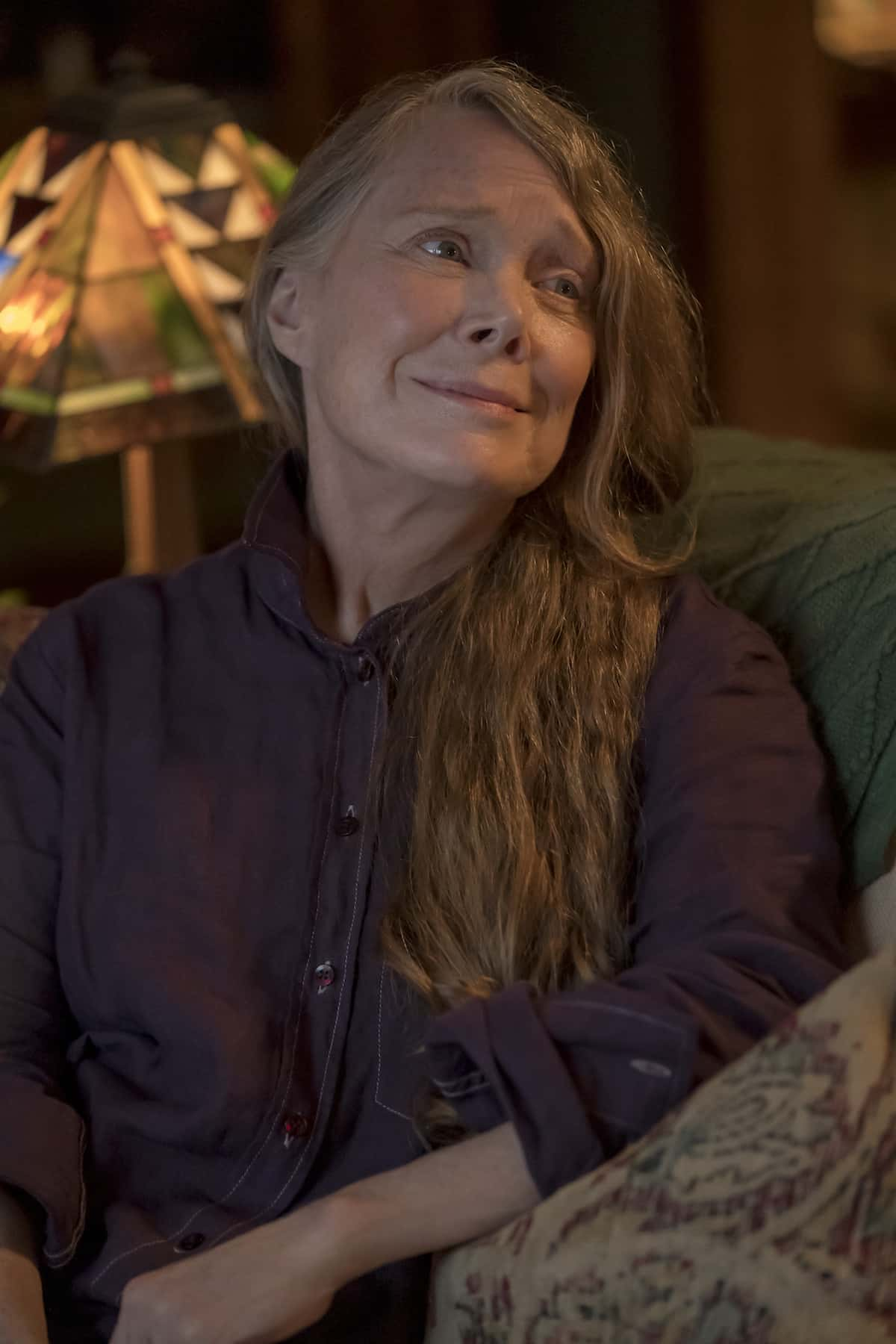 The other cast members of 'Night Sky' include Chai Hansen as Jude, Julieta Zylberberg as Stella, Rocio Hernandez plays Stella's daughter Toni, Kiah McKirnan as Denise, and Adam Bartley as Byron.
'Night Sky' premieres on Friday, May 20, on Prime Video.