'True Story': 5 things you need to know about Netflix thriller starring Kevin Hart If you're tired of all the holiday-themed movies and shows that have taken over our television screens, heave a sigh of relief. The OTT streaming giant Netflix will soon be dropping a thriller featuring none other than world-famous comedian Kevin Hart and Wesley Snipes. If you thought that Kevin is only good at comedy, then you might want to reconsider that as this popular comedian shows off his acting chops on Netflix's upcoming thriller 'True Story'.
But before we get into more details on this upcoming Netflix limited series, if you're interested in watching other Netflix thrillers then you may want to check out: 'Lies and Deceit', 'Kate', 'Hypnotic', and 'Night Teeth'.
RELATED ARTICLES
'Die Hart' Review: Kevin Hart's action-comedy series is the win Quibi has been looking for
Rumors of Wesley Snipes hitting Halle Berry so hard she almost lost her hearing resurface, here's how the scandal unfolded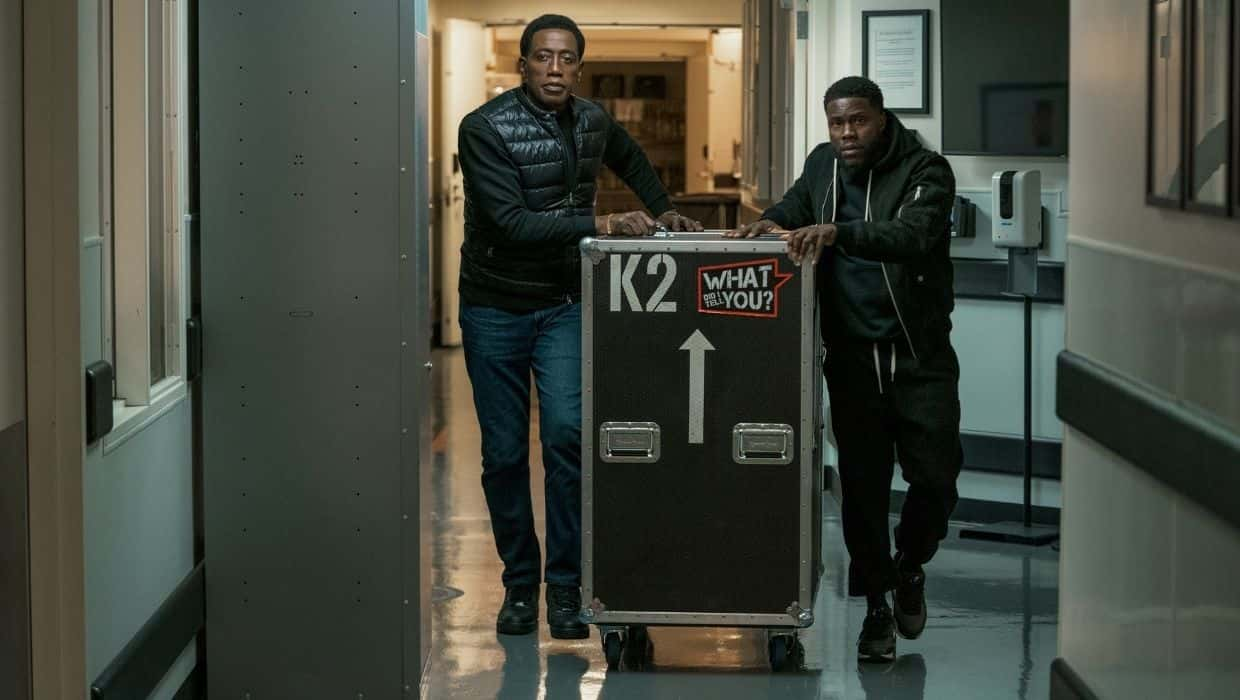 When does 'True Story' release and where can you watch it?
The seven-part miniseries is all set to release on Wednesday, November 24th, 2021. Viewers can subscribe to Netflix directly, via a mobile app store (App Store, Google Play). You can also watch it by signing up for the platform's free trial. Apart from that, viewers can also opt for different subscription plans provided by the streaming giant.
What is 'True Story' all about?
According to Netflix's logline, "During a tour stop in his hometown of Philadelphia, one of the world's most famous comedians is forced to answer the question of how far he'll go to protect what he has." Kevin reprises the role of Kid, a world-famous comedian, while Wesley plays the role of Kid's older brother Carlton. The series' trailer reveals Kid and Carlton enjoying a wild night out which appears to end on an unpleasant note. The duo try to cover up whatever mistake they made but as the film unfolds the consequences of their actions finally catches up with them. Towards the end of the trailer we see Kevin in an orange jumpsuit wearing handcuffs and sitting in an interrogation room.
Who stars on 'True Story'?
Kevin Hart
'True Story' marks' Kevin's sixth release on Netflix. His earlier works on the streaming platform include: 'Kevin Hart's Guide to Black History' (2019), 'Kevin Hart: Irresponsible' (2019) and 'Kevin Hart: Zero F**ks Given' (2020), 'Kevin Hart: Don't F**k This Up' (2019), and feature film 'Fatherhood' (2021). In an interview with Entertainment Weekly, Kevin revealed that he had to step out of his comfort zone to play the role of Kid. "My road to this type of role has been a long one, and I wanted to make sure that it was something that I could do and have my fan base really believe in, respect, and say, 'We've actually witnessed him work his way to get here.'"
The other actors on the series include Wesley Snipes, Tawny Newsome, Paul Adelstein, Will Catlett, Chris Diamantopoulos, Lauren London, Ash Santos, John Ales, and Theo Rossi.
Who are the showrunners?
Kevin Hart serves as the executive producer on this series. He is joined by the 'Narcos' and 'Narcos: Mexico' showrunner Eric Newman and Charles Murray of 'Sons of Anarchy' fame as the executive producers. The first three episodes of 'True Story' have been directed by Stephen Williams of 'Watchmen' fame. The final four episodes were directed by Hanelle Culpepper of 'Star Trek Picard' fame. Production of the series was handled by Grand Electric.
Trailer
Share this article:
netflix mini series true story kevin hart wesley snipes 5 things you need to know release plot cast